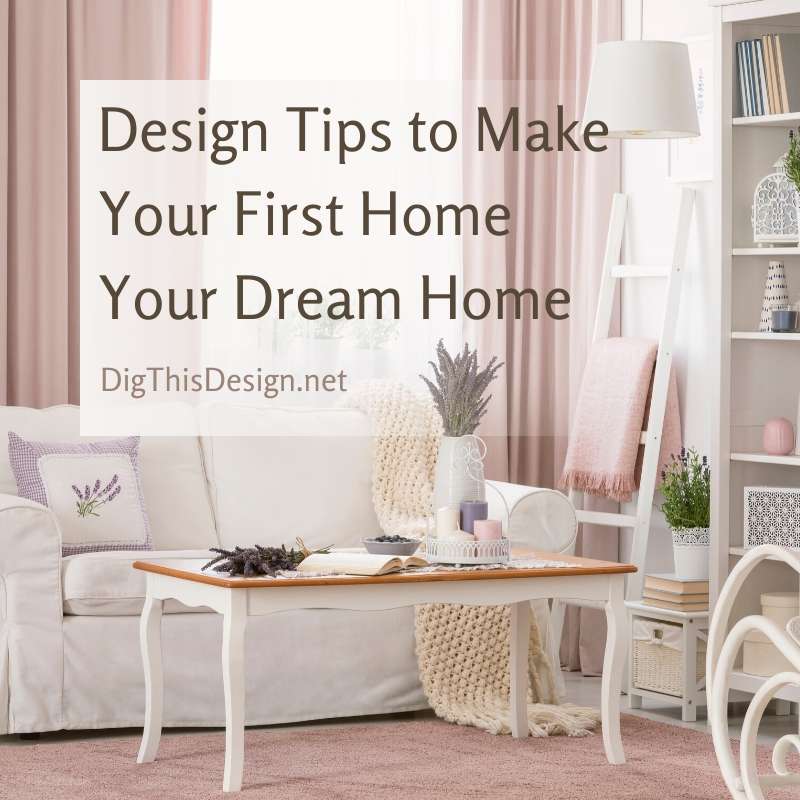 You've just purchased your first home; now is the perfect time to put all those design tips to the test. When looking at new homes, it's common to view professionally-staged models. You had the opportunity to view the layout, which was designed to the T, and you probably wanted to move right in. Moving in offers a blank slate and you'll want to use some carefully-curated design tips to make it your own.
The good thing is that you don't need to spend a fortune trying to turn your first home into your dream home. You don't even need an interior designer on retainer to replicate that staged look in your home. With careful planning and an eye for detail, you can make it your own dream space in no time. Here are some of our favorite tips to do so.
Get Your Dream Home with These 5 Design Tips
Go Bold with Paint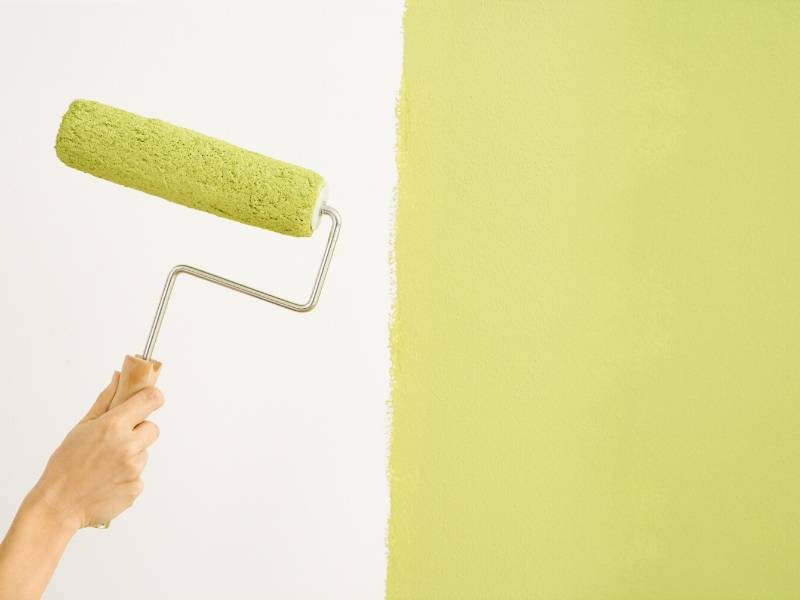 Most model homes feature very neutral paint. It offers a clean aesthetic, which is great for homebuyers to see a clean space in which they can live. Now that it's your home, it's the perfect time to go bold. We love seeing the trend of a bright, vibrant pop of color in your home. A great way to get some inspiration is to check out other model homes and take pictures of what inspires you. Pro tip…the iPhone X comes equipped with true-to-life color matching to help you accurately capture the true tone of a color.
One of our favorite design tips is to think of paint as the jumping-off point for your theme. If you're looking for a beachside cottage feel, opt for stark white trim and a great sea-blue hue. For a sleeker, more modern style, go bold with black trim and white furniture and accents.
Upgrade Your Lighting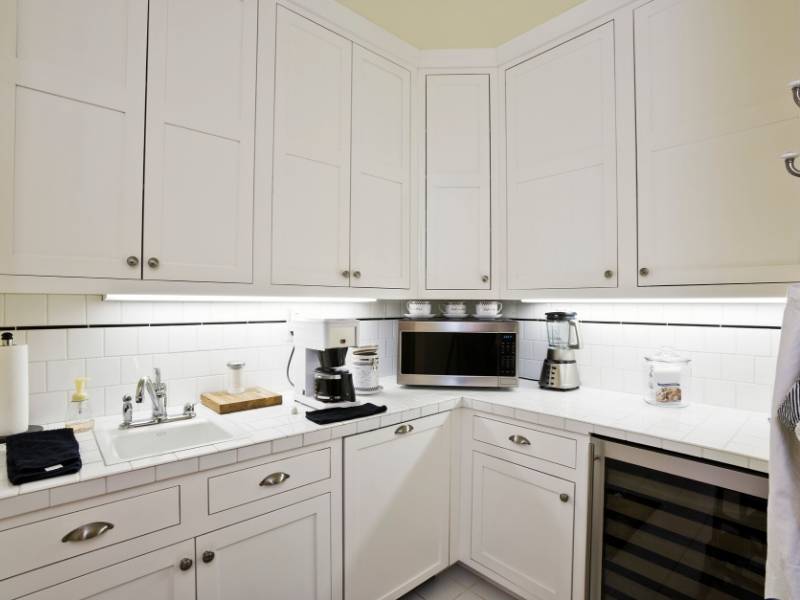 The right lighting can truly make or break the look of your home. One of the easiest design tips we offer new homeowners is to opt for new lighting. Remember that not all lighting is created equal though. Wherever possible, choose good-quality lighting, and remember that it will dramatically enhance your space.
Consider recessed lighting for an ambient backdrop, or go bold with smart lighting with Philips Hue to create a color scheme. This unique lighting option gives you the ability to sync your lights with music, the time of day, or the room in which people are gathered. It definitely adds a dramatic appeal.
Less is More in Terms of Furniture
It's extremely tempting to upgrade to oversized furniture when you own a new home. For that model home, dream-style look though, remember that less is more. Rather than overwhelming your space with an oversized section, create an intimate seating area. By selecting the right end tables, a love seat, and more, you can create a peaceful, inviting space.
The goal is to make your space feel larger, rather than smaller, once your furniture is in place. Tie the look together with a colorful rug, or a vase of fresh flowers. Each little touch creates a special and unique look that's all your own.
Go Metallic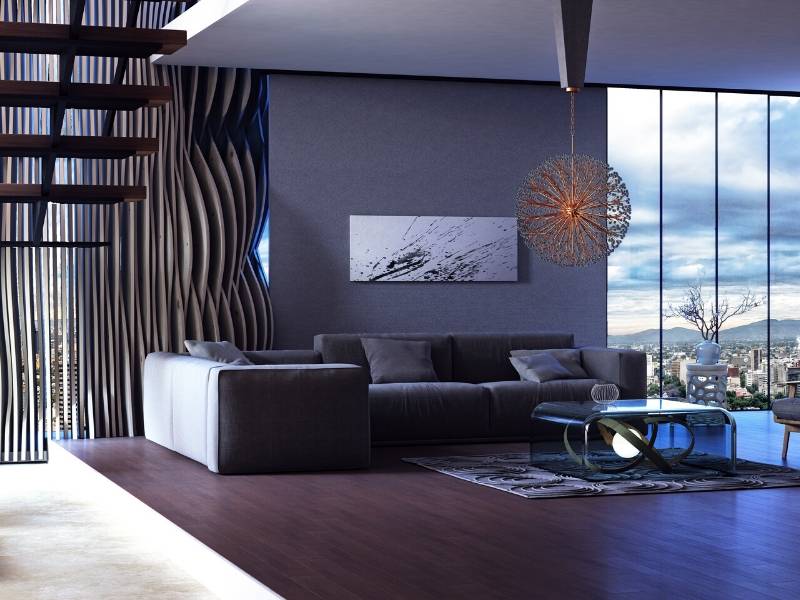 We love it when new trends take center stage! Gone are the days of muted accessories in stale hues. Today, bright, brassy, metallic flourishes are trending. If you're looking for design tips on how to incorporate them into your home, you've come to the right place. We love the look of dramatic metallic floor lamps, intricate picture frames, and elegant light fixtures. The add a pop of sparkle to any room, which is a great way to enhance the dream home vibe.
Not sure where to start? Look around for unique brass sculptures, or curio objects. They're the perfect touch for a bookcase, position around the fireplace areas, or accent personal photographs.
Be Creative with Curtains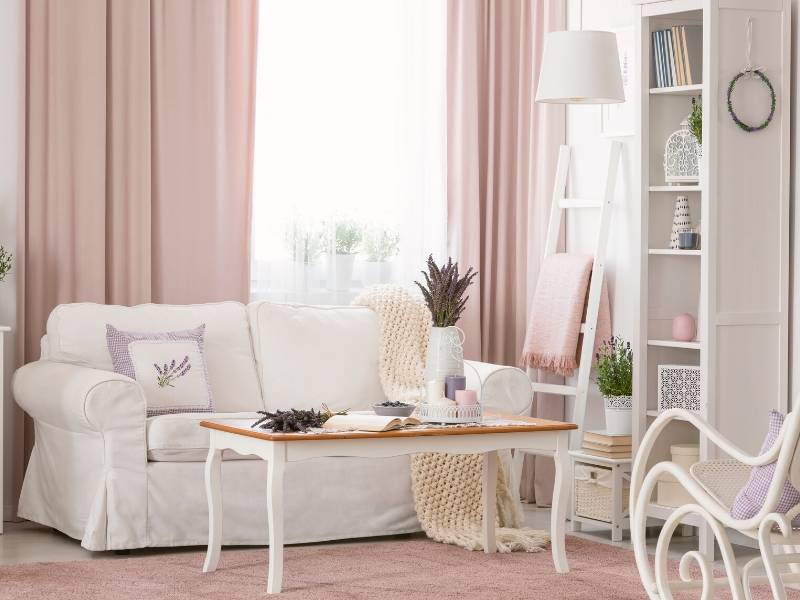 High ceilings add drama and grandeur to any space. It may not feel as though you can create the illusion of height in your space, but with simple design tips – you can. You can drastically add to the look of ceiling height by hanging your curtains as high as possible. Instead of placing them right above the trim, we recommend at least a good two inches above the window, as well as out from the sides. It gives the overall feeling of a larger space.
Find The Right Design Tips
Your dream home look doesn't need to cost a fortune. You can, however, give it the illusion of wealth with a few carefully-selected design tips. Ultimately, you want to find the right look and feel that embodies your personality. And, with time, some creativity, and a little bit of DIY design effort, you can make it your dream space in no time.
Images Courtesy of Canva.
Other Posts You Might Enjoy:
5 Design Tips for Improving Office Space
Kitchen Design Tips to Keep Your Food Prep Safe
6 Simple Tips to Transform Your Kitchen Design
Bedroom Design: Transform Your Bed with These Tips
https://digthisdesign.net/wp-content/uploads/2018/02/Design-Tips-to-Make-Your-First-Home-Your-Dream-Home.jpg
800
800
Melissa Moore
http://development.digthisdesign.net/wp-content/uploads/2016/11/OLD_DigThisDesign_logo.jpg
Melissa Moore
2018-02-24 01:00:30
2021-01-16 11:16:06
Design Tips: Make Your First Home Your Dream Home