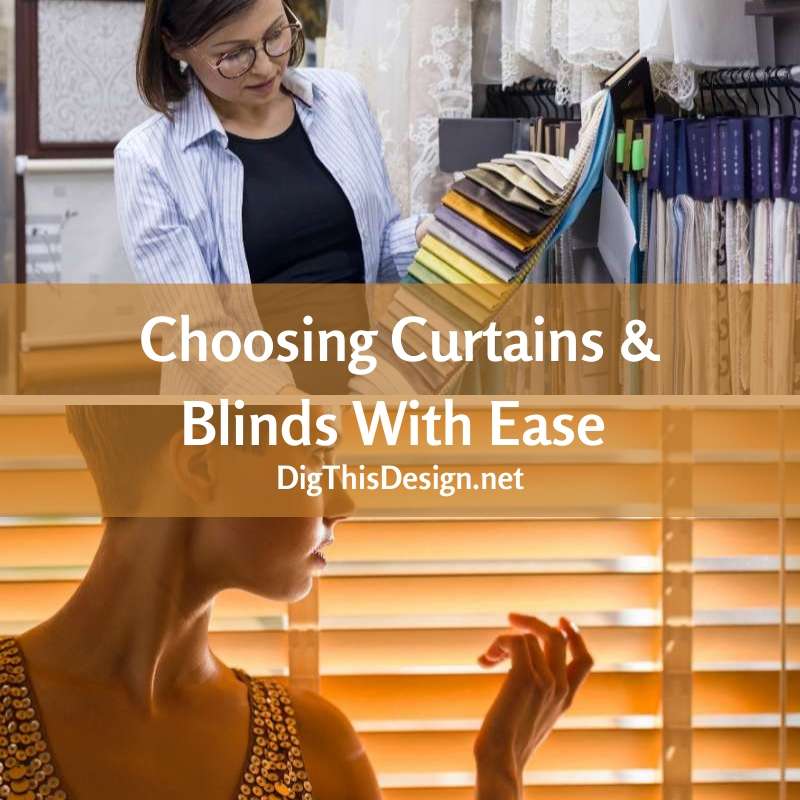 Choosing curtains is a great way to add a great designer touch to your home. However, matching your new curtains or blinds to your existing decor can be extremely tricky. Luckily, the market is flooded with options to choose from, and you can customize your window treatments to match your style. Before you go about choosing curtains though, you want to consider all the options out there.
For example, you want to consider your budget, the color scheme, style, length, and functionality – among other things. Picking the perfect window treatments can really enhance your room, so it's important not to get overwhelmed. Here are some of our favorite tips for choosing curtains or blinds to complement your existing decor.
Choosing Curtains & Blinds With Designing Ease
Think About the Color Scheme
When styling your room, remember that choosing curtains can add a pop of color to an otherwise neutral space. That pop of color can go a long way and create a whole new design aesthetic. If you have a primarily neutral room but you want a warmer feeling, go for something with reds or yellows. Alternatively, if you want a cooler, lighter room, opt for blue or violet hues. These little touches bring your existing decor alive.
If you're already set with the vibe and style of your room, and you simply want to enhance the space, you'll want to go about picking colors in a different way. For example, if you have a dark blue couch and want to enhance your furniture and art, proceed with the same color family. Go for a different shade of blue that will tie it all together. A guiding principle to remember though is that cool blues and neutral greys foster a calm environment. Yellows, oranges, and reds, on the other hand, accentuate warmth and energy. Curious to learn more about color matching? Read more about it here to learn how to truly enhance your living areas.
Form & Function Go Hand-in-Hand
When it comes to choosing curtains and picking the right window treatments, it's imperative that you consider your end goal. The functionality of your window treatments varies from style to style. For example, sheer curtains offer a great design aesthetic, but they don't offer much privacy. They're designed to filter the light delicately. On the other hand, Venetian blinds were created to block light and offer privacy.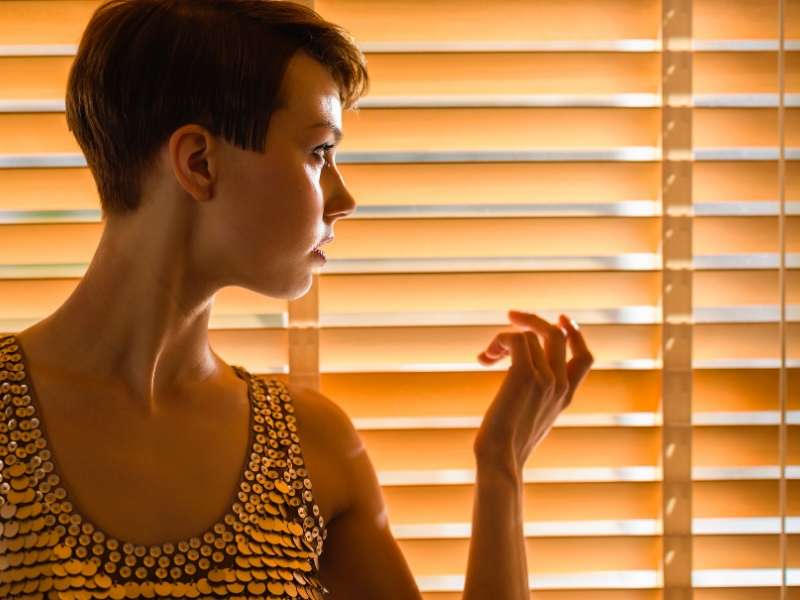 Consider the room in question, too. If you're choosing curtains for your bedroom, you'll likely want to look into blackout curtains. They block the light and offer better climate control, which is ideal for a rest area. In your living room though, you may have more wiggle room to play around with the aesthetics of the space. Perhaps you want more light. Or, perhaps you want a timeless look and feel. Before you pick your window treatments, make sure they match your needs for that space.
Don't opt for heavy drapery in the bathroom, which tends to be a humid environment. This is a great space to think about blinds. Take a moment to consider all your options, search online for suggestions, and find the one that best suits your individual wants and needs.
Marry Your Style & Function
Above and beyond serving varying functions, your window treatments inevitably offer a design flair to the room in which they're used. Venetian blinds, for example, offer much-needed privacy, and they offer a subtle rustic touch. On the other hand, using long, flowing, high-hung curtains in your living room opens up the room. It elongates the area, giving the illusion of a more grandiose space.
We love using sheer curtains in smaller living areas because, as mentioned before, they filter the light. You have a semblance of privacy in your living areas, but you still bring the outdoors in. Furthermore, while they filter out the direct light, they allow enough in to reduce the need for overhead lights or lamps during the day.
At the end of the day, you want to pick something that complements what you have. Find something that fits your needs and speaks to your inner designer.
Choosing Curtains Isn't One-Size-Fits-All
Like much of the design world, choosing the right draperies or blinds isn't a one-and-done deal. There are a vast number of products on the market today because people have different wants and needs. When choosing curtains and enhancing your design, make a list of what you do and don't want. Find something that checks all your boxes, and revel in your newly-enhanced space.
Images Courtesy of Canva.
Other Posts You Might Enjoy:
Natural Light: Home Design Tips to Let in the Light
Style Trends: Striped Curtains
Design Tips: Make Your First Home Your Dream Home
5 Design Tips to Beat the Winter Blues
https://digthisdesign.net/wp-content/uploads/2018/03/3-Easy-Tips-to-Choosing-Curtains.jpg
800
800
Melissa Moore
http://development.digthisdesign.net/wp-content/uploads/2016/11/OLD_DigThisDesign_logo.jpg
Melissa Moore
2018-03-05 01:00:21
2021-01-16 11:11:34
Design Tips for Choosing Curtains & Blinds