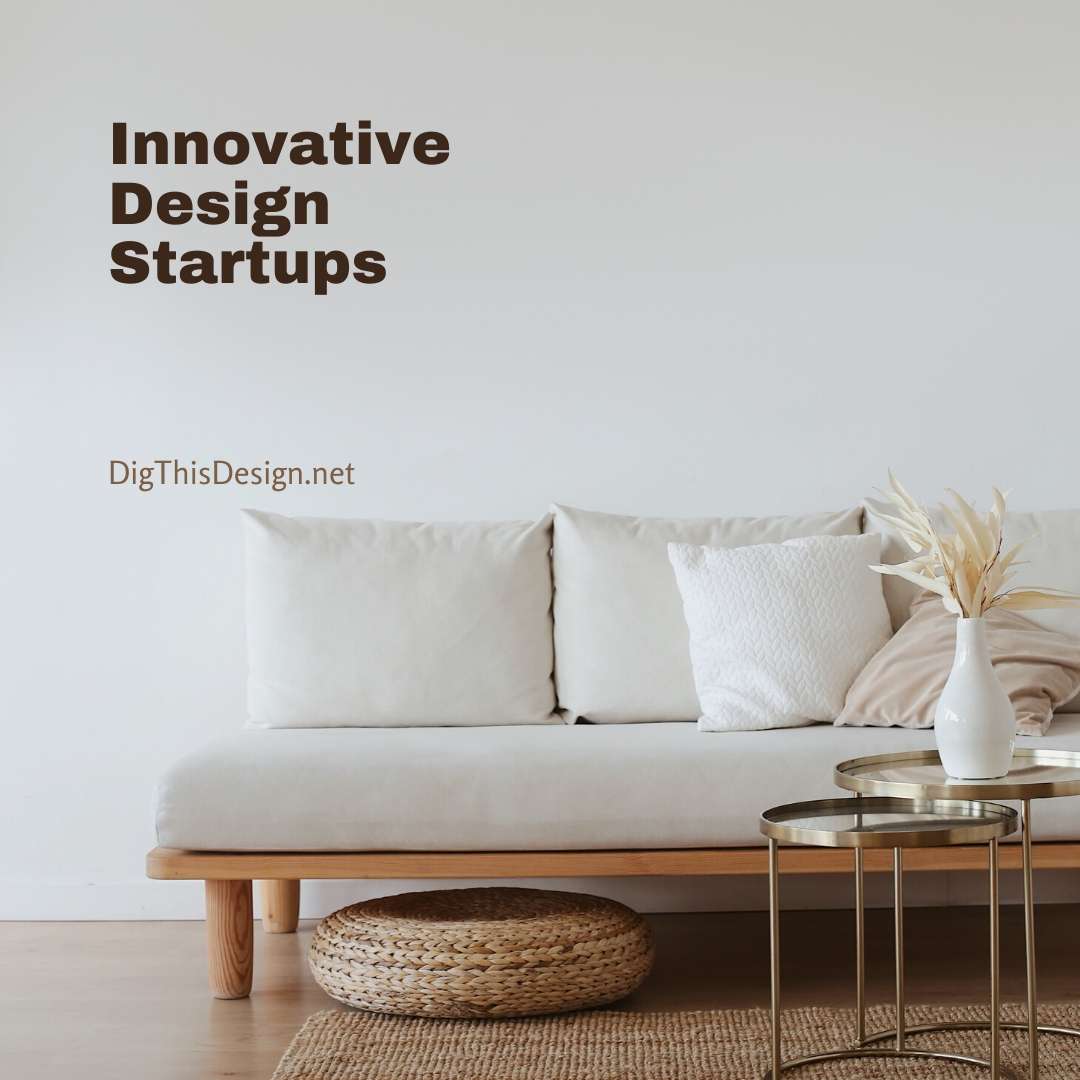 Successful startup culture encourages out of the box thinking and resourcefulness, paving the way for innovation in the digital age. I'd like to introduce you to three innovative design startups who are creating viable solutions for everyday life.
Greycork
Greycork – Upgrade Your Living Room from Greycork on Vimeo.
Greycork's initiatives are simple, but they're giving a big competitor (Ikea) a run for their money. The goals are to make moving furniture to a new home easier and to bridge a gap between furniture manufacturing and modern culture. The pitch is that Greycork's furniture is designed to be packaged minimally and can be put together in about 20 minutes without the use of tools, making it a perfect solution for urban dwellers, dorm living, or those who are often on the move. The manufacturing process has been thought about extensively to reduce waste and maintain a strong durable product. Also, they're low cost! Their modern sofa is only $450 plus shipping. Greycork's furniture is currently available through a crowdfunding perk here.
Eatwell
---
Founder Sha Yao was inspired to help others accomplish the simple task of eating after her grandmother was diagnosed with Alzheimer's and consequently spent much time volunteering at nursing homes. She noticed a huge problem with the way that the elderly were unable to eat most of their food due to using conventional wares. With health problems ranging from dementia to Parkinson's, the simple act of eating can become a frustrating battle with cognitive and motor impairments. Oftentimes, food and drinks are spilled and cups and silverware are not ergonomic for the person to grab.
Sha Yao dedicated four years to product research in order to find the best solution to the problems that people with disabilities face while eating. As an industrial designer with a Masters in Fine Arts, she dug deep into the ins and out of every detail. She designed the 8 piece set with fantastic solutions; everything you see is there for a well thought out reason. In the Eatwell set, plates and cups grip to their tray, utensils curve towards the user, bowls are slanted so food accumulates to make scooping easier, the curve of the bowl is perfectly fitted to the spoons, and the tray has a place for clipping a bib for easier clean up. The playful color scheme of the Eatwell set is also intentional to the design. A Boston University study found that individuals with dementia consumed 24% more food and 84% more liquid when their food wares were bright, bold colors. Eatwell is universal design for those with disabilities, but this design solution is also a great fit with small children learning to eat on their own.
Rocketbook
This is perfect for the stationary nerds that get so much satisfaction out of physically writing out notes and ideas. This clever notebook takes all your handwritten notes and saves them to the compatible cloud of your choice, such as Google Drive, Dropbox, Evernote, etc via a quick scan using your smartphone while having the flexibility to choose which notes get saved where. What I like best about Rocketbook is that it's completely reusable. Once the pages are filled up, you can erase everything! You must use friction pilot pens (available at any office supply store) because this ink becomes clear with heat. So why would you need heat? It turns out, this notebook is also safely microwaveable, this is how you clear the pages for a blank slate. This handy notebook has the potential to condense a lot from your desk or bookbag.
https://digthisdesign.net/wp-content/uploads/2015/09/Innovative-Design-Startups.jpg
1080
1080
Stephanie Davis
http://development.digthisdesign.net/wp-content/uploads/2016/11/OLD_DigThisDesign_logo.jpg
Stephanie Davis
2015-09-29 04:59:34
2020-07-10 21:09:04
Innovative Design Startups Disrupting Boundaries