Mix and match dinnerware is an art form by itself. Learn how to mix and match your dinnerware for the perfect mismatched and modern look. If you've never tried this before and don't know where to begin, here are some quick and easy tips to get you started.
How to Mix and Match Dinnerware; 5 Easy Tips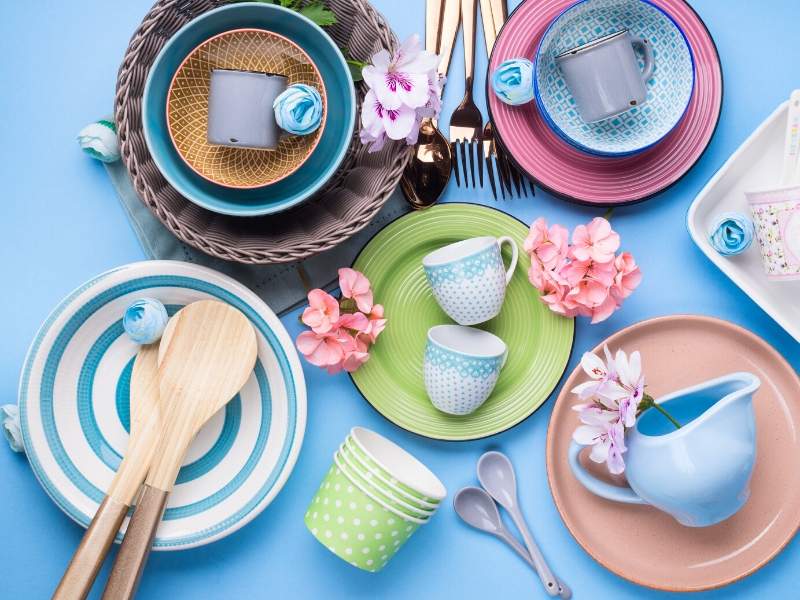 Establish a Color Palette then Stick With It
One of the first things to remember is to keep a consistent color theme across your different dinnerware items. This way, you play with a range of patterns and shapes yet stay within your overall design. When you keep a consistent palette, this inherently lends itself to the right shades being easily included in your eclectic mix and match dinnerware design. Some dinnerware is easier than others to mix and match so shop around to ensure you begin this project loaded with creative information.
Evolve Your Settings with Patterns
Patterns that mix and match add an eclectic and whimsical look to your dinnerware which then turns your table setting into a vibrant feast for the eyes. When you select patterns, be bold and let your imagination flow. For instance, go bold by mixing florals with geometric shapes with chinoiserie. As long as they all follow the same color palette, the finished set will look pleasing to the eye.
Already own a traditional dinner set? Play around with mixing in plates with a contemporary pattern or graphic to create a set with unique individual dishes that still complement each other.
Include Stemware and Flatware in the Mix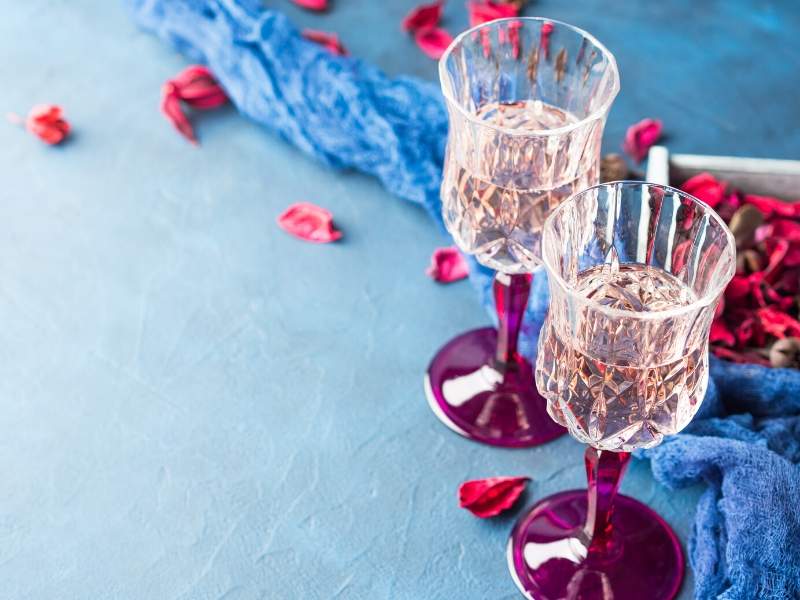 If you mix bright colors or bold patterns, then keep your flatware neutral to ground the table. Also, mix and match your flatware in the same way that you would your dinnerware. Mixing the shape and size of your flatware adds style and it always compliments the look. Don't forget about your stemware either – there's a range of shapes and designs available for you to choose from to mix and match with your dinnerware and flatware.
Play with Different Shapes and Textures
This fun and exciting art of tableware design are also about the mix and match of the shape of your plates and flatware. Alternate square and oval plates and mix textures that provide an interesting contrast like stoneware with bone china, scalloped edges with smooth edges, or textured designs with painted designs.
Include Different Metals in Your Design
There is no reason why you can't mix plates with silver, gold, rose gold, or bronze elements. In the same way that you mix and match your jewelry, be willing to consider more than one metallic color in your table setting.
Remember that you don't have to mix and match your dinnerware the same way for an entire table setting. If you have enough different sets, mix and match them to create a unique combination for each plate setting. Simply stick to your established color scheme to tie all your beautiful dishes together to create lovely memories for you, your family and guests.
Images Courtesy of Canva.
Other Posts You Might Enjoy:
3 Tips for Hosting Group Gatherings in Party Houses
Seasonal Decorating: Use Color to Enhance Your Decor
Backyard Entertainment Ideas for Summer
Share This Story, Choose Your Platform!