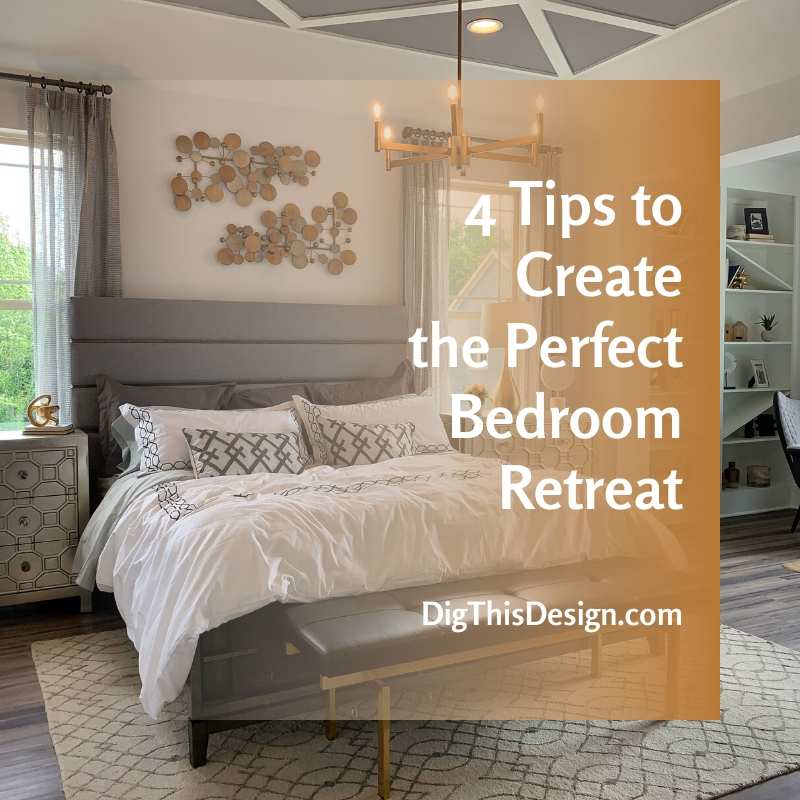 Your bedroom is a place of peace and relaxation, so it must embody that vibe. It must also be the place where you go to unwind then, wake up happy and rested. Therefore, it's important that you take the time and energy to pick the right bed and bedding. Unfortunately, this is often a challenge for many people.
With so many options on the market today, it's hard to choose the right design elements. While tips and advice from friends and family are great, do your own research, as well. Here are our favorite tips to pick the perfect design elements for your bedroom design.
4 Tips to Pick the Perfect Bed & Bedding for Your Bedroom Design
Pick the Right Size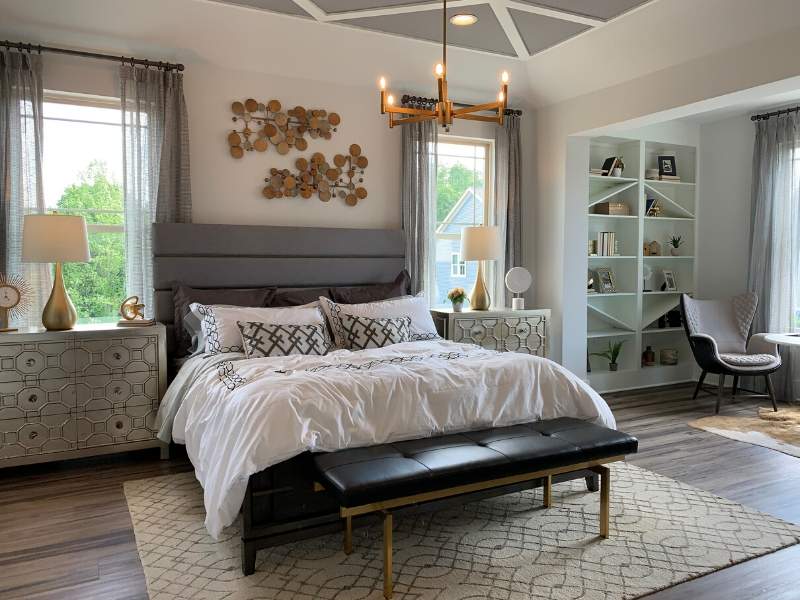 Picking the right bed for your bedroom design is of the utmost importance. Beds come in different sizes, and you can choose anywhere from a twin, all the way to a California King or custom-made bed. Before you choose your bed, take into consideration your sleeping position and arrangement. If you share your bed with your partner, you want to ensure both you and your partner have enough space. Above and beyond that though, your bed shouldn't take up your whole room. Your bedroom design should still have space for storage and design elements, as well. Make sure to take measurements, or check out a design app to see how different beds will work in your room.
Consider Your Storage Solutions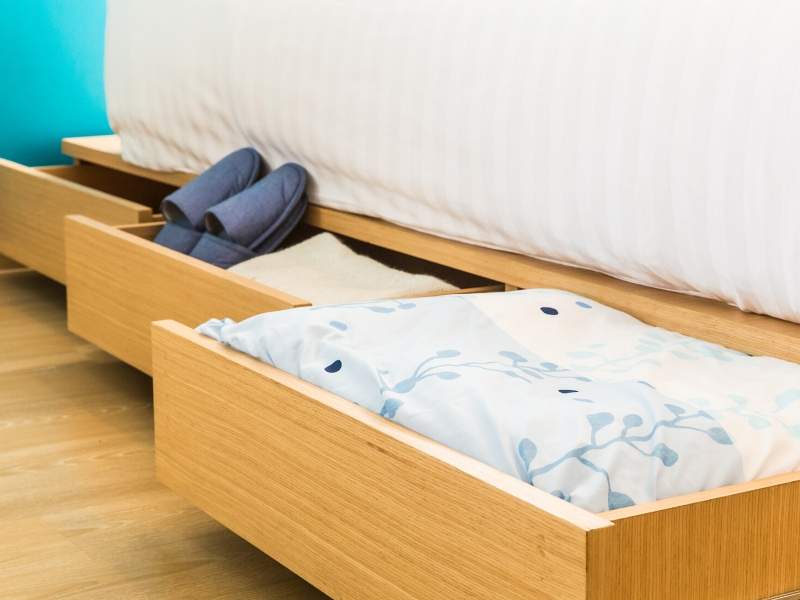 If you have a smaller bedroom, you want to make sure any and all available space is used well. In a smaller bedroom design, you might not have enough room for dedicated shelving or an armoire. Spaces like these call for a little more creativity. Instead of using dedicated storage solutions, consider something like a bed with built-in drawers underneath. Perhaps switch up that lovely bench at the foot of your bed for a storage ottoman. With the proper storage space and design, you'll just have to use it! All those knick-knacks that didn't have a place before can be carefully concealed away.
Your Mattress Matters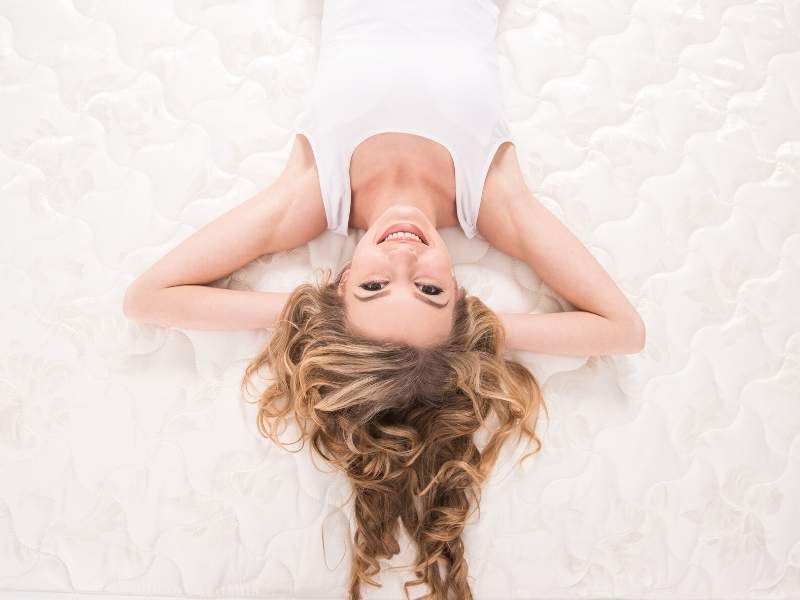 Your mattress is the perfect opportunity for you to choose something completely personal. Obviously, your bedroom design should reflect your preferences, but your mattress should reflect your needs. Do you suffer from lower back or hip pain? Do you and your spouse require different levels of firmness or support? You should never pick a mattress without doing your due diligence. Perhaps take a trip to your local mattress store and try different models. Make sure you check the warranties and see if they have a test period. These things will matter in the long run.
Facts About Memory Foam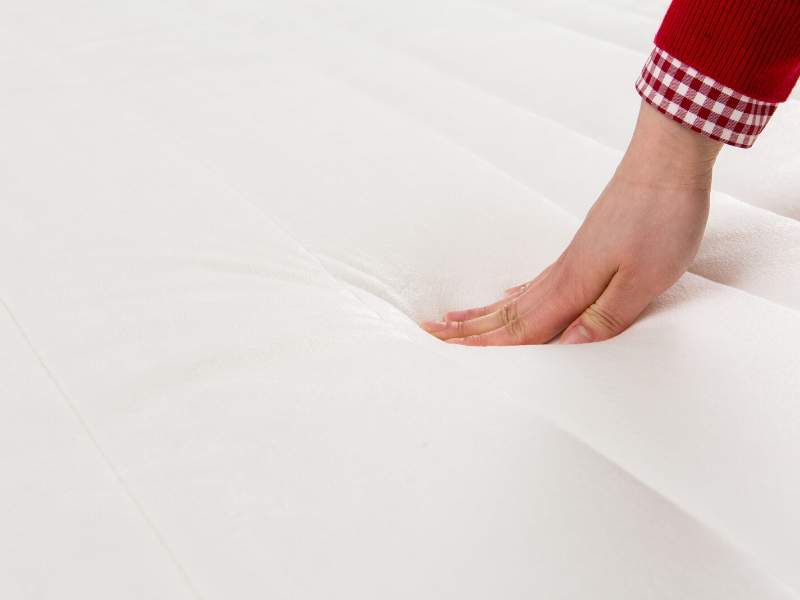 You've likely heard it from your friends and family. The benefits of memory foam mattresses are extraordinary, and some people absolutely swear by them! Memory foam definitely comes with a price tag attached, but you can even opt for a sturdy spring mattress with a quality memory foam topper, as well. Memory foam offers unparalleled support, giving you a level of rest that many people say is simply the best. Furthermore, many types of memory foam helps regulate temperature, and they prevent those annoying creaks of traditional spring mattresses. If you haven't considered memory foam for your bedroom design, now is the perfect time to check it out.
Essentials of Bedroom Design
You can transform your bedroom without breaking the bank – you just need the know-how. Each detail within your bedroom design should be carefully considered. From joint and muscle issues to soothing colors and storage, the devil is in the details. Remember, your bedroom should be a place of serenity and comfort. Take great care in choose your bed and bedding, then add the details thereafter. When your bedroom design comes together, you'll be able to enjoy a beautiful, restful night's sleep.
Images Courtesy of Canva.
Other Posts You Might Enjoy:
How to Achieve the Ultimate Relaxing Bedroom Design
3 Essential Tips for Bedroom Designs
Minimalist Bedroom Makeover Tips
Interior Design Tips to Design & Personalize Your Home
https://digthisdesign.net/wp-content/uploads/2018/03/How-to-Pick-the-Perfect-Bed-Bedding.jpg
800
800
Melissa Moore
http://development.digthisdesign.net/wp-content/uploads/2016/11/OLD_DigThisDesign_logo.jpg
Melissa Moore
2018-03-29 01:00:41
2021-01-16 10:53:52
Bedroom Design: How to Pick the Perfect Bed & Bedding