Making your room look more expensive does not always mean that you have to spend a large sum. You can be smart about it by combining the right furniture and finishes. Here are some ways you can achieve that:
7 Ways to Make Your Room Look More Expensive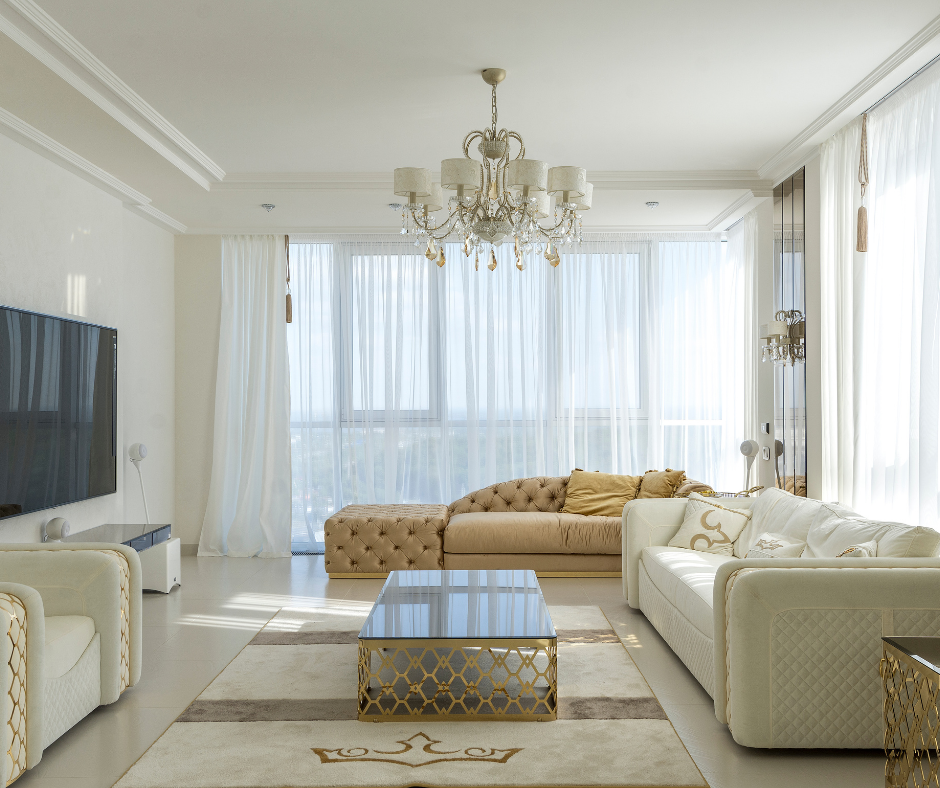 Selection of Wall Color:
Careful selection of wall paint is the key element. You can choose from a range of shades that have a luxurious effect. If you're in a fix about the color decisions, going with any shade of ivory is a safe and fruitful choice. Ivory is a "forever color," making the room look spacious and airy. 
Furniture Selection:
While choosing furniture, make sure that the colors and material you pick complement the wall color. The right furniture will accentuate the walls and make the room look chic. For example, if you are going with ivory, try using natural textures that bring out the room's depth. You can also select leather furniture which is easy to clean and gives a lavish look to the place. You can use warmer colored furniture to make the place look comfortable too. 
Adopt Minimalism:
Be extra careful in choosing the arrangement of furniture and décor. Instead of filling the space with several small items, go with larger statement pieces. A minimalistic look screams luxury. Carefully select the theme that you want the room to represent and choose a few larger decoration pieces to go with it. You can use large framed artworks, not necessarily expensive, just framed and placed in a way to bring out the extravagant side of the pieces. It all depends on how you play with what you have.  Minimalism can never go wrong!
Cover the Windows:
If you choose to use curtains, make sure to hang them higher. It makes the room look expensive, taller and spacious. If you want to keep up with the minimalistic look, go with a plantation shutter instead of curtains. The plantation shutters central coast will add priceless aesthetic value. Plantation shutters also enhance privacy and have financial benefits like increased property value and energy efficiency. 
Be Creative With Lighting:
If you are doing a monochrome theme, be bold in the lighting. Proper lighting can bring out the personality of a room and make it look extravagant. The color of your lights should complement the room's overall theme. If in doubt, go with deeper hardware shades like black and dark brown; they almost always go with every color. 
Use Rugs:
Rugs make everything look royal and graceful. Add a mat under the sofa or on the foot of the bed to make the room look chic. Covering parts of the floor with complementing rugs makes the base appear spacy. 
Mix textures:
Be creative with the textures and materials of every hardware you are using. A lack of variety in décor textures can make your room look bland. One way to counter it is by using furniture that doesn't come in a matching set. You can mix leather couches with linen throws or add woven texture to smooth walls. Get creative!
Other Post You Might Enjoy:
Share This Story, Choose Your Platform!