Perhaps you're on the creative side and looking for passion projects to do at home. It could be as simple as DIY-ing decorative elements to display at home or crafting furniture. In such a case, one of the materials you can explore and work with is wooden pallets.
Creative Uses of Wood Pallets in Your Home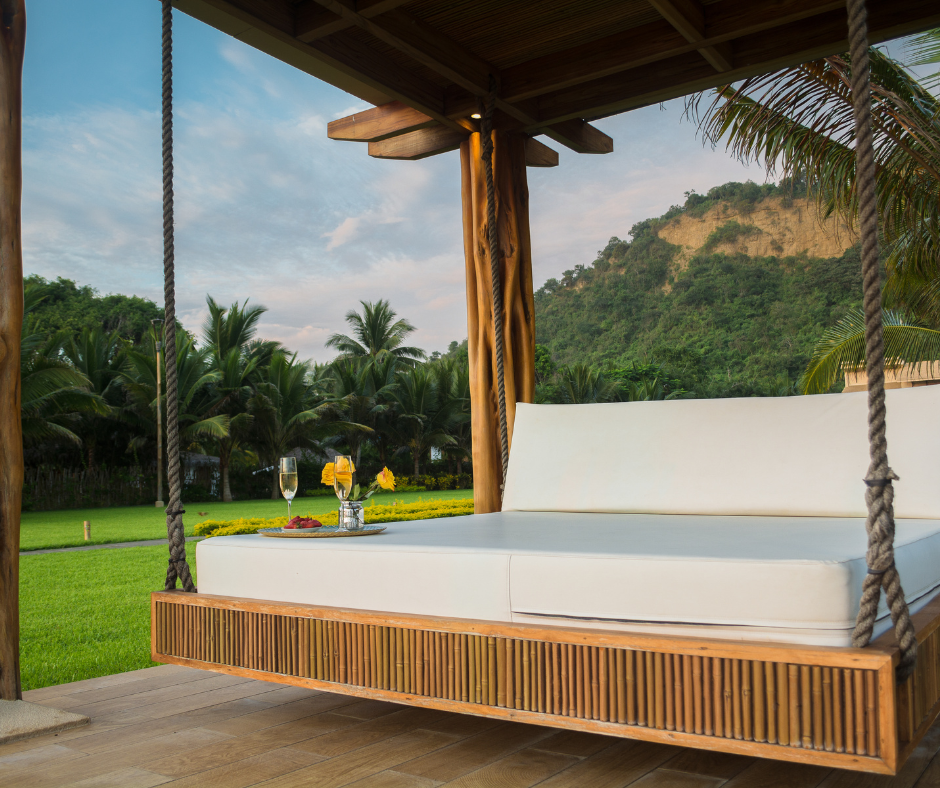 What Are Wooden Pallets?
Generally, pallets are for shipping large or crucial items. They protect items from damage during transportation to a warehouse or another location. Also, stores that receive these items use pallets to hold the unloaded items before pick up. 
After serving their purpose, pallets can be repurposed and used in home improvement projects. With a bit of imagination and DIY skills, you can transform such materials into something creative yet functional pieces you can feature at home. After all, their unique charm can add character to any space you put them in. On the other hand, they're available year-round in retail or bulk. You can check out suppliers such as Challenger Pallet & Supply to source materials for your upcoming pallet project.
To get your creative juices flowing and give you some ideas, here are some creative uses of pallets in your home:
1. Nightstand
One of the essential features of a bedroom is a nightstand. This is especially true for people who like to have a place to put their lamp, phone, keys, watch, cup, or anything they'll need at night or just before they dose off.  
Fortunately, it doesn't have to cost you a fortune to acquire one for your room. You can repurpose wood pallets to build yourself a creative nightstand. The whole process isn't complicated, but if you aren't good with wood, don't hesitate to ask for help from an expert. 
2. Bed Frame
It's always comforting to have a cozy and appealing bedroom to come home to after a long day. And what better way to combine style and function than using pallets for your bed frame? This goes a long way in furnishing your bedroom on a budget.
Pallets are capable of holding a lot of pounds. And so, there's no need to worry about this material being unable to support your weight and your mattress. Depending on your preference, you can also add wheels for ease of movement, especially when cleaning your room.
 As for style, such an addition can add texture and warmth to your space. A pallet wood bed frame goes well with light-colored or pastel walls. And to take it up a notch, you can also complete the modern rustic look you're going for by adding a pallet headboard.
3. Pallet Shelves
Aside from sprucing up your bedroom, adding pallet shelves in your living room can also be a creative way to use pallets in your home. You can have such shelving mounted on the floor or the wall. These pallet shelves can be sturdy enough to display your family photos, pictures, art, books, and other things that you wish to highlight in your living room. 
4. Pallet Shoe Rack
Shoes also fit perfectly into pallet racks! And having this in your house can be a great way to keep everything organized. You can either opt to place it inside your home or outside, where you can hang dirty shoes.
You can creatively design a pallet shoe rack that matches your home's design. For instance, you can splash colors on them to make them more vibrant. On the other hand, you can add a coat of varnish and preserve the natural wood color of the pallets to achieve a modern rustic aesthetic for your home.
5. Vertical Planter
Pallets are generally versatile materials, meaning you can be as innovative as you want when repurposing them. For instance, you can make a vertical planter out of it. Doing this can be exciting yet advantageous, primarily for people with small backyards. This can be handy if a homeowner is looking for a unique way to house flower pots or a hanging herb garden or place their succulents.
It's not all about saving your garden space when it comes to vertical wall planters since having this can also be an alternative to spending a lot when beautifying your lawn or yard. A wall planter can be ideal for making your outdoor space stand out. The pallets' texture and natural wood color can spruce up your garden, no matter how small or big your space is. Fortunately, it isn't as challenging when setting it up. All you'll need is a few hours, materials like nails and a hammer, and several pallets to build your vertical wall planter. 
6. Garden Furniture
Another way you can boost the appeal of your outdoor space, such as your garden or yard, is by adding outdoor furniture pieces. Aside from having chairs to sit on or outdoor lounge sets for entertaining guests, you'll also have a stylish space.
But note that it doesn't have to be expensive. You can opt for wood pallets as they're more cost-effective than metal furniture. Besides, they're also environmentally friendly. Such additions highly boost the ambiance of the natural space in your garden.
When doing this project, you can opt to leave the pallets as they are or choose to coat them with paint. This can add character and color to your outdoor space. And depending on your preference, you can also consider adding cushions and throw pillows for optimum comfort when using the furniture.
7. Pallet Compost Bin
A compost bin is where you dispose of your organic waste materials that can be useful in other projects. So, you can build one with wood pallets rather than buying a compost bin. Advantageously, a customized compost bin will do an excellent job in composting kitchen waste products, garden materials, leftovers, and other organic materials because of its aeration. Furthermore, it helps fasten the breakdown process further.
And as mentioned, wood pallets are environmentally friendly, so having one in your garden can take your sustainability efforts to another level.
Wrapping Up
Boosting the look and feel of your home doesn't have to be expensive or require significant renovation. And as you've seen in this post, there are various ways you can spruce up your home using pallets. 
You can freshen up your living room by adding pallet shelves and a shoe rack. You can add character to your bedroom by customizing your nightstand, bed frame, and headboard. Adding pallet garden furniture along with vertical planters can also give your outdoor space a more relaxing vibe. With pallets, not only can you mix style and function, but it also allows you to redecorate your home sustainably.
Other Posts You Might Enjoy:
Top 7 Basic Elements to Help Improve Your Home Decor
5 Home Decor Tips for a Soothing and Calming Ambiance
A Beginners Guide to Repairing Wood Furniture
Share This Story, Choose Your Platform!