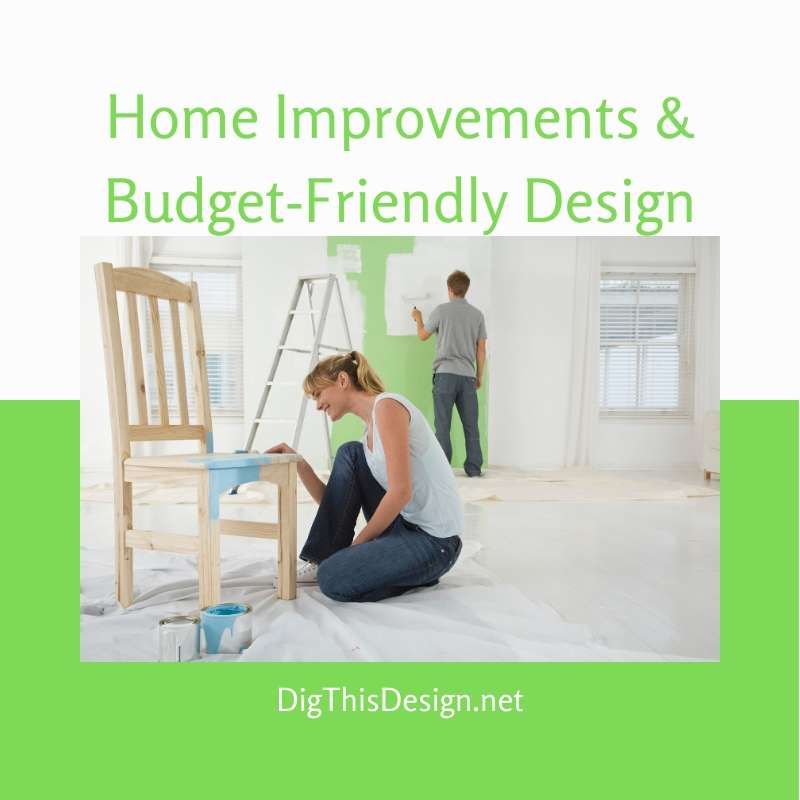 Everybody wants to have a beautiful home in which they can grow old, and there are some fantastic budget-friendly design options you can employ. There's a common misconception that you need a big home to have a great life. Luckily, that's not the case. Your home is a place where you feel comfortable and safe, above all else. Instead of concentrating on finding the biggest home with the poshest design, homebuyers should focus on finding a stylish, comfortable place to make their own. Then, with a few budget-friendly design tips and tricks, you can transform it into the space of your dreams. Whether you want the appearance of luxury, a rustic abode, or you simply want a place that's serene and enjoyable, there are tips just waiting to be discovered.
The bottom line of any home design project is that your home should be a safe haven. It's where you unwind after a long day of work. Your home is your respite; the calm in the center of the storm. And, contrary to popular belief, you can create your space quite easily. Rather than focusing on large, expensive elements, we're digging deep into the heart of the issue to offer up our favorite budget-friendly design tips. They're affordable for everyone, and you'll love the way they transform your space.
Home Improvements with Budget-Friendly Design
Reduce the Clutter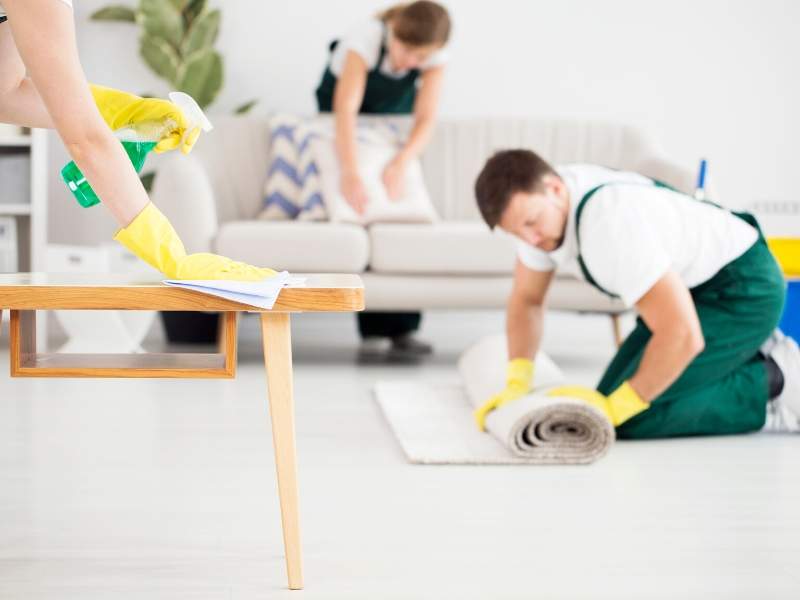 Clutter is all too common in this day and age. We're a society focused on material things and unfortunately, this quickly builds up in our homes. Eventually, this clutter carries over from material clutter to noise and chaos in a place that should be a calm and safe space. The simplest way to start your home transformation is to focus on the organization. Remember – everything should have a place.
While you work to reduce clutter and excess possessions, it's important that you begin with a quick clean. We usually get the common areas when doing routine cleaning, but now's a great time to clean the windows, vacuum under the bed, straighten the sheets, and more. If your old carpets seem to diminish the overall look of your room, consider calling in the pros. Places like Carpet Cleaning Denver professionally clean carpets and breathe new life into their dated appearance. You'll be amazed at how much proper cleaning transforms your home.
Remove one Piece of Furniture
One of the biggest issues with home design is that rooms are often over-crowded. We have too much furniture and not enough space. This results in a room that feels unbalanced and stifling. Take a step back and look at your furniture with fresh eyes. What do you actually need in the room? What is simply offering an aesthetic touch? If something isn't functional, it's a good time to remove it from your room. It'll clear some space and offer a touch of order and cleanliness. This is the reasoning behind minimal furniture the trend that's sweeping around these days.
Fresh Flowers are the Perfect Touch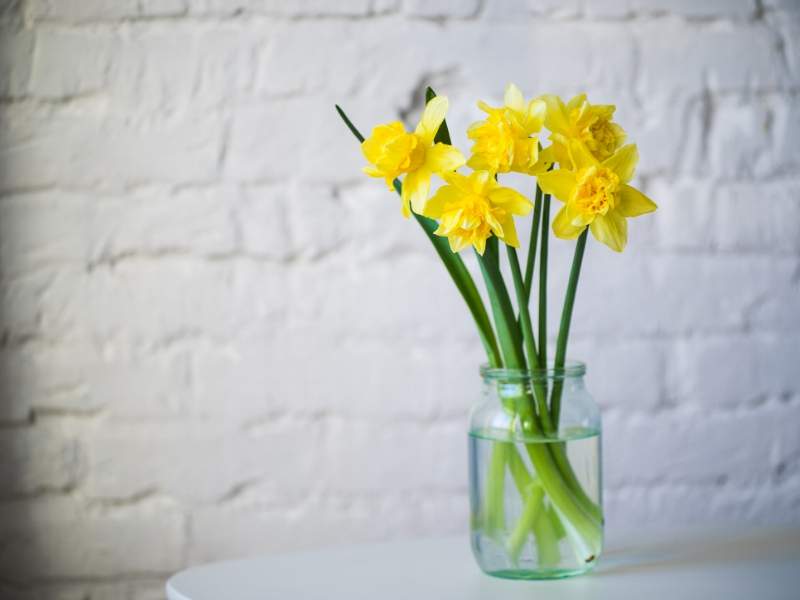 Small, impactful changes are the name of the game when it comes to budget-friendly design. Little details make big differences, and with the change, you are improving the aspect of a room. We love the simple touches. Find a thrift vase that speaks to you, and place it in a spot of prominence within your room. Add fresh flowers that can be routinely switched out. This inexpensive touch adds life to a room – literally and figuratively. They offer fresh notes, cleanse the air, and offer a bit of elegance to any room. You don't need to add flowers to every room or shelf though. A simple, meaningful arrangement atop a coffee table or within a built-in shelf is enough to transform your space.
Gilding Paint Effects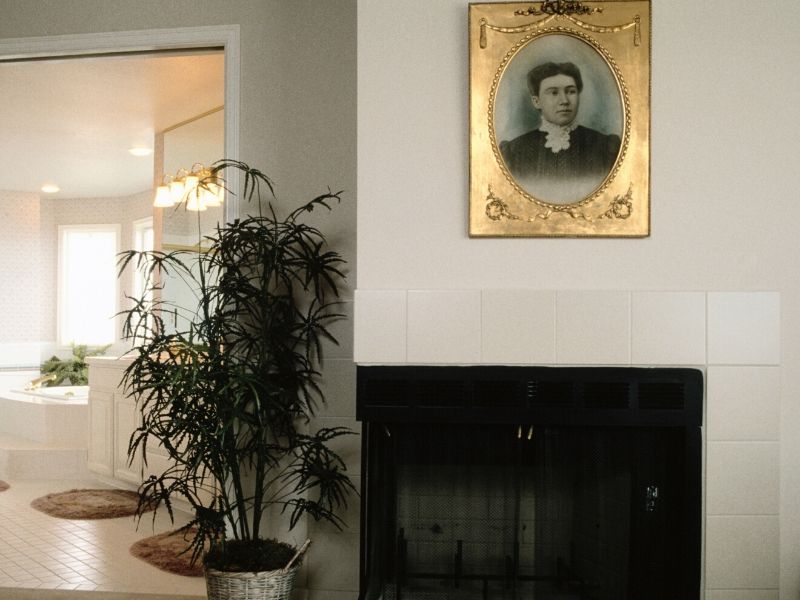 It's no secret that a luxe, gilded look is appealing. However, these glamorous, gold and expensive decor and furnishing options are often beyond the reach of many homeowners. One of our favorite budget-friendly design ideas gives you a DIY touch that'll transform your home. Freshen outdated furniture or decor with a rich coat of gold spray paint. For example, if you have a tired, dated mirror in an old wooden frame, spruce it up with a couple of coats of spray paint. People think that if the decor is dated, it immediately needs to be chucked. You'd be surprised how quickly you can update a room's furnishings with a simple coat of paint.
Find the Light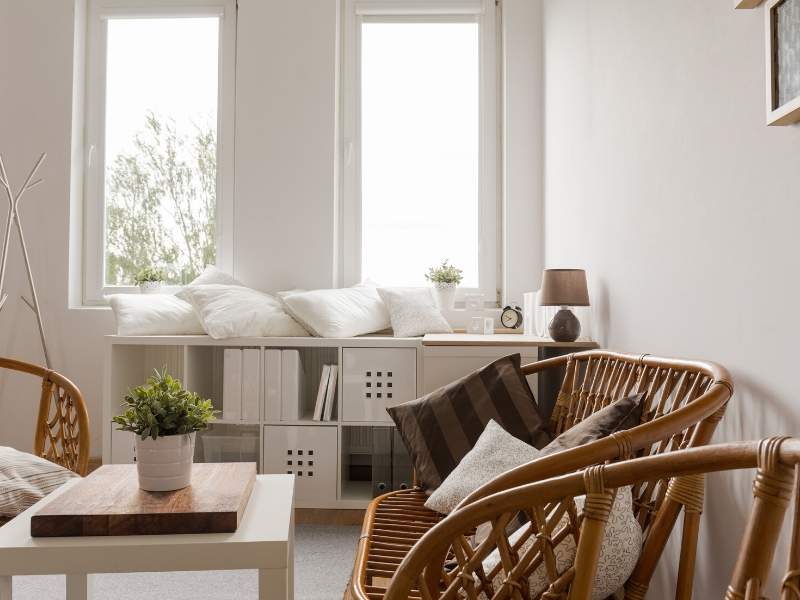 This next budget-friendly design tip is one of our favorites, and it's a common theme on the blog. Natural light is your best friend, and it's the easiest way to make your home look incredible. Above all else, you should work towards bringing more natural light into your room. Hang your curtains high above the window frame to allow the maximum amount of light in. Arrange your furniture so that it faces the light and complements its path through the room. And, when choosing light fixtures, make sure they work with your design and the natural light you already have. Another way to magnify the light is to add mirrors strategically through the room. By arranging them opposite the windows, they'll actually scatter more light and transform the look even more.
Art Matters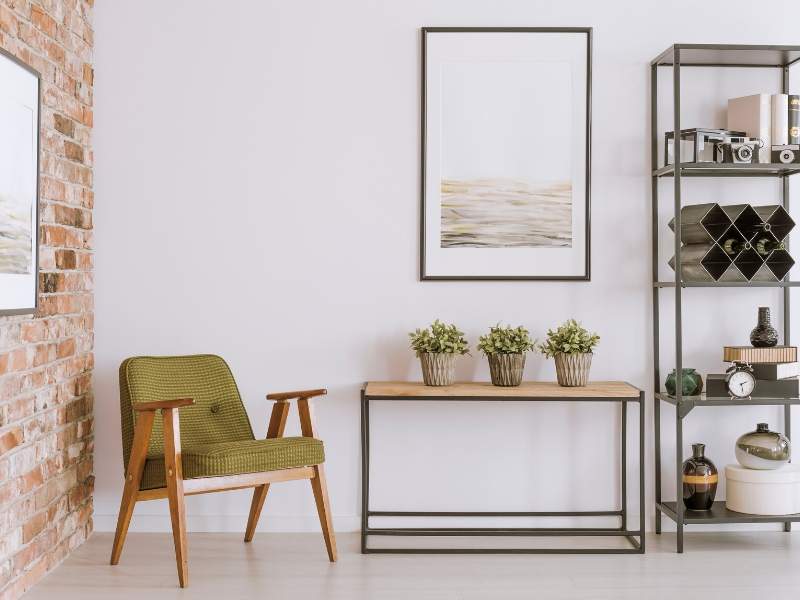 When people see a large piece of art in a room, they usually think that it cost a lot of money. In reality, large-scale art is actually quite affordable in some markets these days. And, when used properly, they capture attention and transform a room. We love scouring different stores these days for beautiful abstract paintings. Murals and canvases offer a great design touch that brings a sense of meaning and cohesiveness to any room. Whether you choose a piece that offers a literal style, or one that makes you think, art can truly make your space one-of-a-kind.
Budget-Friendly Design is for Everyone
Last but not least, remember that less is more. You don't need to employ every single one of these ideas to transform your home. Rather, you can improve your design by tackling simple pieces over time. The best thing you can do is start with the basics. Make sure your room (and its inhabitants) have the space to relax and breathe. From there, you can truly create the perfect home design.
Other Posts You Might Enjoy:
Kid-Friendly Homes: 6 Tips for a Safe & Fun Space
How to Achieve the Ultimate Relaxing Bedroom Design
6 Home Maintenance Tips & Ideas for Every Homeowner