A retractable awning is something you might want to invest in due to its versatility. In general, it's an expandable extension of your home that provides shade and comfort in the same way that a roof does. A retractable awning will allow you to entertain guests outside while keeping them safe from the sun or rain. Consider getting a retractable awning soon if you want to enjoy the outdoors safely and comfortably without having to build a permanent structure.
6 Benefits Of Retractable Awnings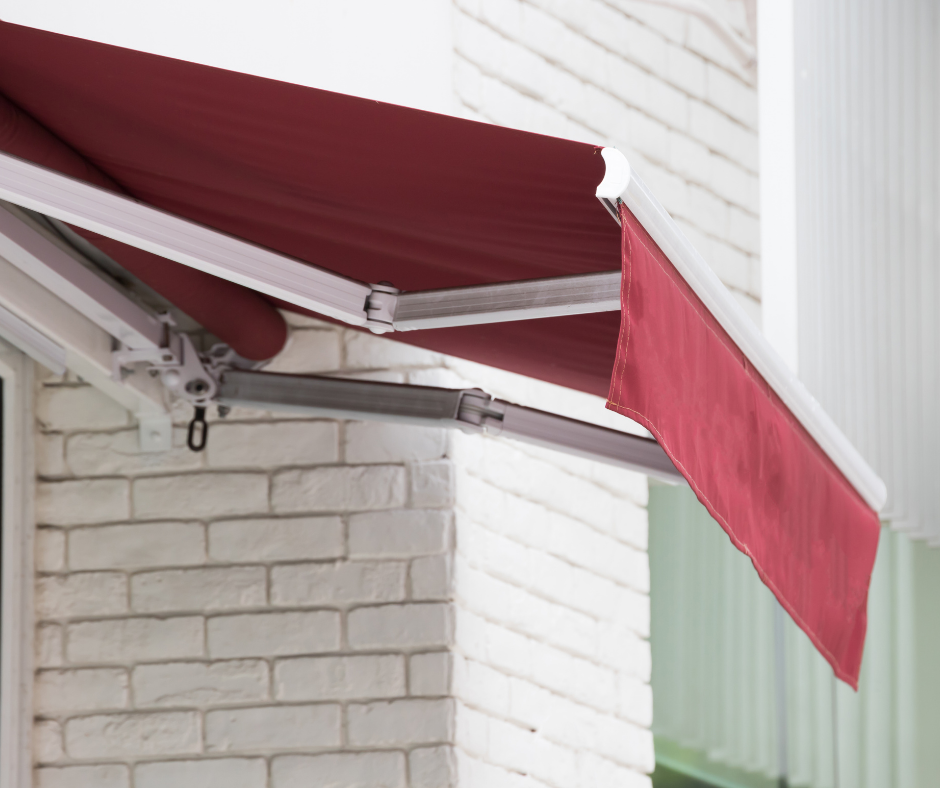 The addition of a retractable awning is also a simple yet effective way to boost the value of your home. Today, retractable awnings are available in various designs and sizes suitable for every space. Reputable companies offer retractable awning models that can be customized to suit the needs of your space. View here to learn more about companies like Helioscreen and their range of designs and models.  
If you're still undecided, here are several key advantages of having retractable awnings in your home.
Superior Adaptability and Functionality
Most retractable awning systems are simple to operate with just a push of a button, making them a popular choice among many homeowners. In the event of damage from inclement weather, a permanent awning will need additional maintenance or repairs. (1) 
Retractable awnings allow you to easily retract the system, making it less likely to be damaged by severe weather while still allowing you to enjoy outdoor activities. Most systems are operated by a simple hand crank that you can easily remove. Some homeowners prefer to install a tubular motor. 
A motorized version allows you to integrate a sensor, so the awning operates automatically. The sensor will be useful in allowing the awning to open to the desired position once it detects the sun and safely retracts as the sun goes down.
Maintenance and Upkeep are Minimal
It'll only require minimal care once you decide to invest in a retractable awning. As part of routine maintenance, you should wash the frame and fabric with water and mild soap, at least once a year. If you live in a saltwater environment, make it a point to rinse the cover and frame, at least once a month.
Improve the Energy Efficiency of your Home
Awnings can help limit the amount of direct sunlight that enters your home during the summer, helping you save on your cooling bills. Having one also helps you save money on your heating bills because you can easily retract the awnings during the winter to allow the sun to warm up your home.
Once you decide to have retractable awnings, you can have an energy-efficient home. During the summer, awnings can help reduce the energy consumption of your air conditioning system. Additionally, the presence of awnings can also shield your AC unit from the summer heat to maintain its overall efficiency. (2)  
Aside from being beneficial during the summer, retractable awnings also play a role in ensuring better savings during the winter. (3) 
Protect your Home From the Elements  
Retractable awnings provide a mechanism to protect your outdoor space from the elements, whether it's a patio or a deck. The shade provided by the awning can help your outdoor furniture last longer by preventing discoloration and deterioration caused by direct sunlight, rain, and snow. Additionally, an awning can also prevent ultraviolet (UV) rays from damaging indoor furniture or flooring that might be exposed. 
Additionally, if you enjoy spending time outside, the awning can shield you from the sun's rays. You can engage in outdoor activities of your choice while lowering the chances of getting a sunburn from direct sun exposure. (4)  
Increase the Amount of Living Space in your Home
If you want to expand your living space, investing in retractable awnings is a good investment. Having one can completely transform your outdoor space, whether you want to entertain guests, relax, or participate in outdoor activities.
Enhance the Market Value of your House
When you have a retractable awning over a deck or patio, it creates an additional living space. As a result, your home's overall value will increase.
It's an appealing feature to potential homebuyers who want an outdoor space to relax and enjoy the weather without worrying about the sun if you decide to sell your home in the future.
Aside from providing shade and shelter, an awning can also add aesthetic value to your outdoor space, particularly if you select an awning style that matches your home's exterior theme. 
Final Thoughts  
Awnings that retract can be a practical and attractive addition to your home. When you're planning to invest in one, it can bring about several benefits, such as expanding your living space, protecting your outdoor furniture from the elements, and allowing you to enjoy the outdoors, to name a few. Retractable awnings are worth investing in for your home because of the benefits they provide.
References:
OTHER POSTS YOU MAY ENJOY:
WHY PARTY TENTS ARE YOUR SOLUTION
DIY BACKYARD MAKEOVER | TIPS ON A BUDGET
HOW TO SEAMLESSLY LINK INDOOR AND OUTDOOR LIVING SPACES
Share This Story, Choose Your Platform!