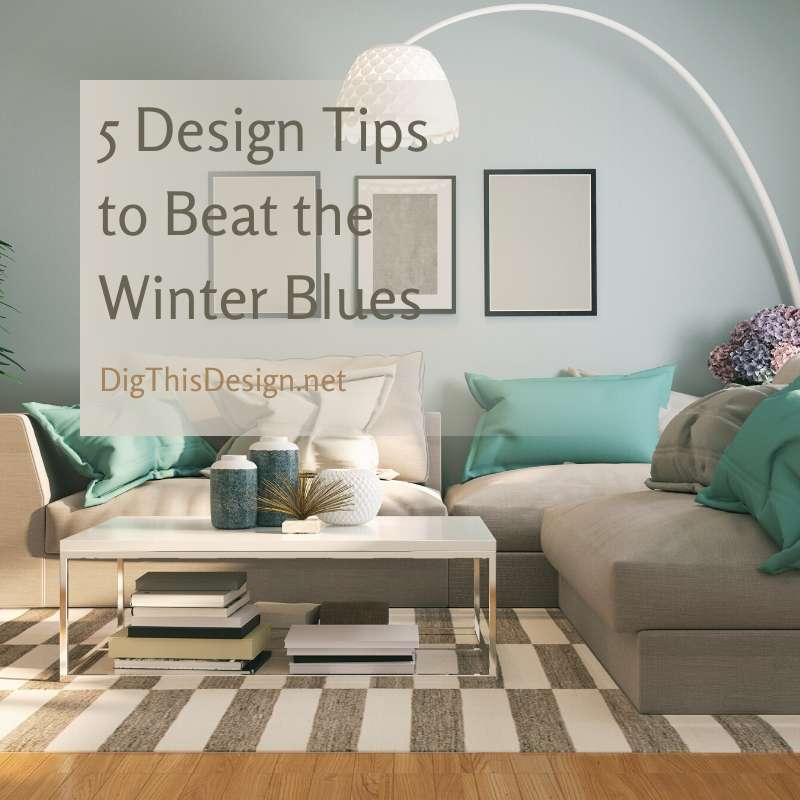 If winter blues are bringing you down, you may want to consider adding some warmth to your home with some uplifting decor. Winter is magical and enchanting, but it can also be depressing. The sunsets earlier, the cloudy days seem endless, and the sun is seemingly always hiding.  After the hustle and the bustle of the holidays, your home might seem a bit dreary.
Luckily, there are some great ways to beat the winter blues (without breaking the bank), simply by breathing new life into the tired and dated decor. Here are five simple ways to brighten your days – and your home – all winter long.
Here's How to Beat the Winter Blues
Cleverly Use Color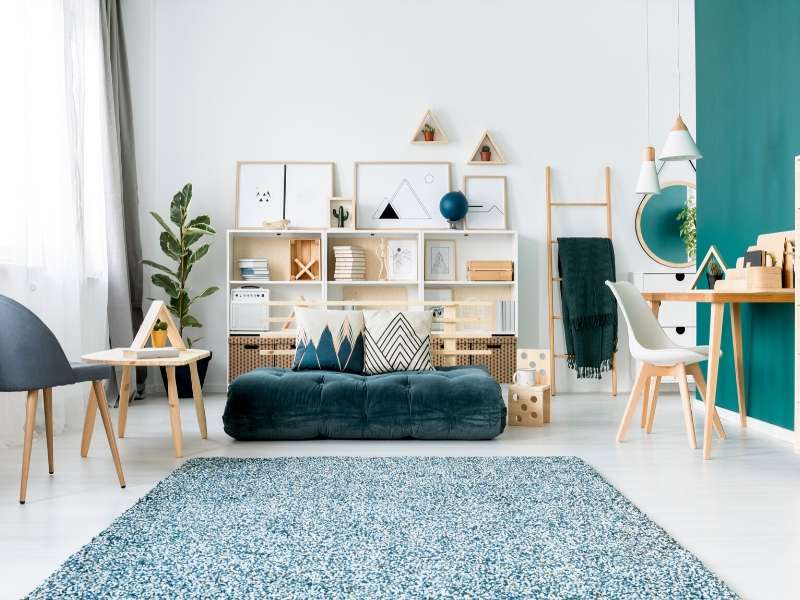 You might normally be more conservative with color, but winter is the perfect time to go bold. Add a hot hue to an otherwise neutral setting, and you can infuse your decor with instant vitality. You want to make certain to use color wisely though. Choose two or three strategic pops of color – maximum. If you use too much, they'll lose their impact, and it won't be as visually appealing. Perhaps opt for some bright floral prints, a gorgeous blanket, or a divine throw pillow to complement your room. The colors scream spring even if it's anything but outside.
Let in the Light
It's no secret that sunlight is scarce in the cold winter months. So, when the sun does shine, you can beat those winter blues by letting in all the light possible. Yes, this obviously means you should leave those curtains open, but perhaps go a bit further. Consider breaking out the twinkle lights or string lights again. You could place them neatly around bookshelves or other areas of interest. Or, be bold and add them to the ceiling for a bit of drama and excitement.
Choose Warmth Above All Else
If the weather outside is frightful, that should definitely not carry over to your interior decor. While we don't always tout the use of excessive throw pillows and blankets, now is the time to use them all. We love the idea of having a relaxing pillow area on the floor to cuddle as a family. Or, opt for a more traditional look and keep them confined to the sofa for plenty of snuggles together. Regardless of what you choose, mix your textures and prints, store them cleverly, and make sure to have plenty to go around.
Add Some Mood Lighting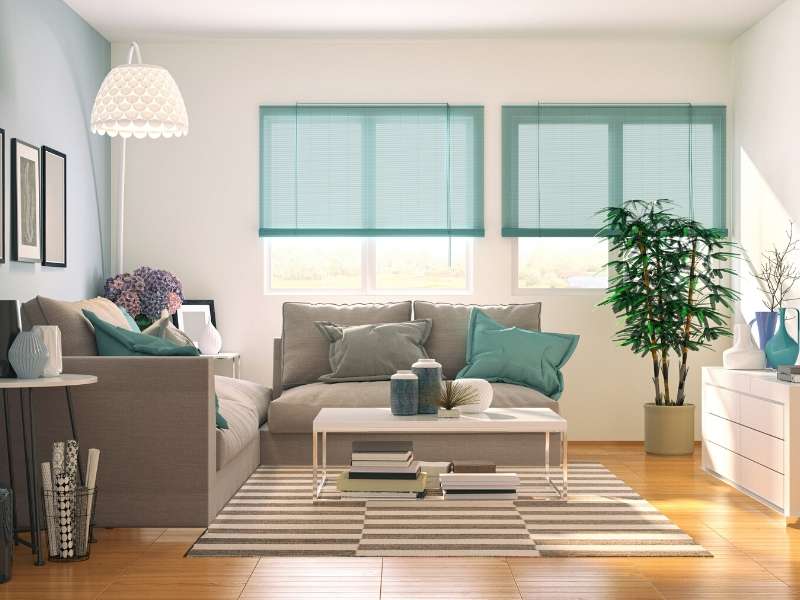 Another quick-fix that's fast-becoming popular to beat the winter blues is the use of colored glass light fixtures. While we usually opt for more traditional lighting fixtures, we love the use of colored glass in the winter. A beautiful rose fixture will add a hint of color and warmth on a cold winter day, and it undeniably adds that pop of color you might want, too.
Greenery Breathes Life Into Tired Spaces
It's a well-known fact that when you bring nature inside, you're also bringing a source of energy into your home. Plants help to reduce anxiety and fatigue, they boost your mood, and they add a touch of summer all year long. We love the idea of beating the winter blues by adding some vibrancy to your room. You could go simple with petite succulents and air plants, or you could choose to go big with larger standing plants. Whatever you choose, make certain to opt for something that's eye-catching, relatively low maintenance, and consider making it an artistic focal point.
Winter Blues Won't Last Forever
Above all else, remember that winter won't last forever. And, as spring nears, this is a great time to dust off your storage and get a head start on that spring cleaning. Soon, we'll have the doors open, let in the light, and enjoy all the fresh sunshine we could ever want again. Until then though, you can easily beat those winter blues with simple, quick-fix interior design tips like these.
Images Courtesy of Canva.
Other Posts You Might Enjoy:
7 Tips for a Cozier Home This Winter
Seasonal Decorating: Use Color to Enhance Your Decor
Create a Colorful Garage Design
Living Room Comfort: Light, Color, and Space
https://digthisdesign.net/wp-content/uploads/2018/02/5-Design-Tips-to-Beat-the-Winter-Blues.jpg
800
800
Melissa Moore
http://development.digthisdesign.net/wp-content/uploads/2016/11/OLD_DigThisDesign_logo.jpg
Melissa Moore
2018-02-19 01:00:26
2021-01-16 11:18:56
5 Design Tips to Beat the Winter Blues