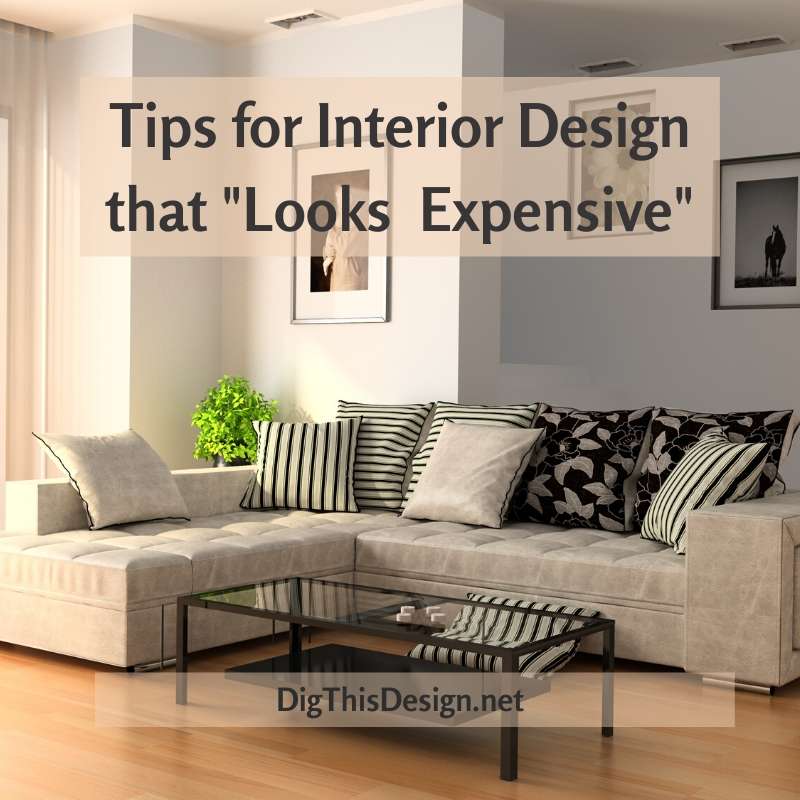 We all want our homes to look beautiful, but more often than not, we need to turn to strategic interior design tips to accomplish these looks. There's a common misconception that all beautifully-designed homes cost a fortune. We see them all the time on the internet. From the popular all-white kitchen to the sleek granite countertops, waterfall showers and beyond, it's easy to find big ideas for your home. However, a lot of us need to look for budget-friendly versions of our favorite interior design tips.
Luckily, there are a lot of inexpensive ways we can transform our homes without breaking the bank. Before you start though, we have to mention one of the most important interior design tips of all. Make sure you approach your home and your room as a cohesive unit. You may not be an interior designer, but you can think like one.
Not all projects need to be completed at once. Find the trouble areas in your home and begin there, or seek out one of these four interior design tips and build your design around it. To help you get started, here are four interior design tips that look expensive but aren't!
Tips for an Interior Design that "Looks" Expensive
①
Pick the Perfect Palette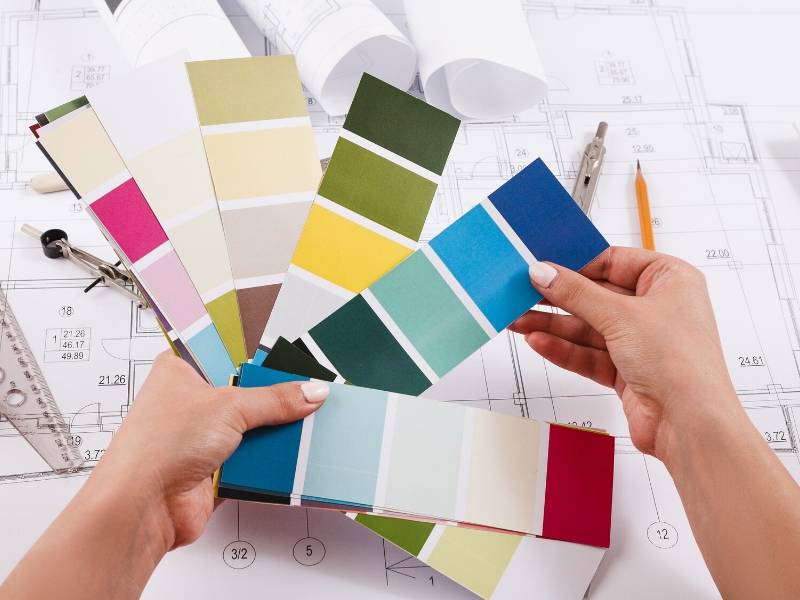 In order to create a cohesive design throughout, you need to commit to a unified color palette. This is one of the most important interior design tips because it creates a flow throughout your home. It's the starting point for your interior design, as well and by setting the tone with color, you can add affordable pieces over time to build upon it. Search online for great deals, or purchase from shops like Club Furniture, where you can find rugs, pillows, curtains and more. It's easy to create a unique, structured and personal design once you've created your perfect palette.
② Swap Out Old Hardware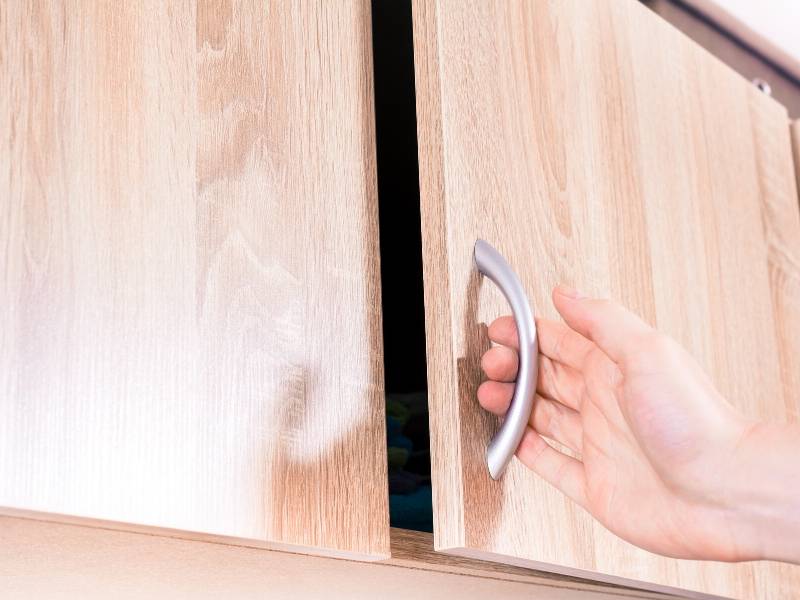 This is one of the most affordable and well-accepted interior design tips from home improvement enthusiasts. If you want to increase the aesthetic value of your home without breaking the bank, ditch the dated hardware. Whether it's on the cabinets, doors, bathrooms or beyond, swapping them for more modern finishes offers a huge design improvement. We always say that a little goes a long way and this couldn't be truer when it comes to hardware.
③
Organize and Refine
It's no secret that homeowners accumulate clutter. You can be the most organized person in the world, but stuff adds up. No matter how much and how often you try to ditch the unnecessary items, it's nearly impossible to eliminate it for good. In order to create an instant upscale look for your home, it's imperative that you organize that clutter. This simply means that everything should have a place. From toothbrushes to toys, spices, shoes and more; make sure they have a dedicated storage area.
④
Create Your Focal Point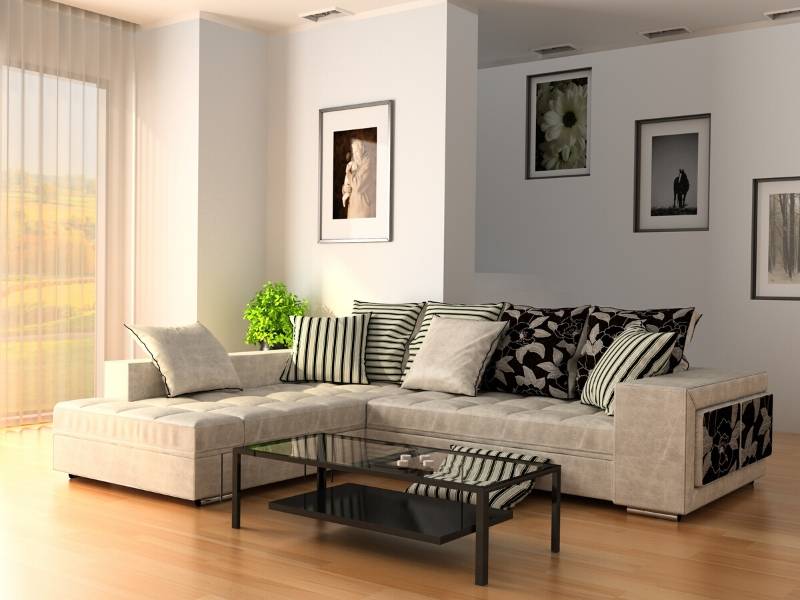 Style doesn't have to be expensive. In fact, you can create the appearance of luxury simply by adding a few simple design touches. Take, for example creating a focal point in your living space. You can transform the entire vibe and aesthetic of the room with a carefully-planned gallery wall. Is statement art more your thing? Hanging oversized art not only adds a wow factor but also makes your home feel a lot more put together. Another way of doing this is by purchasing a vintage mirror, a lovely chandelier or even a piano if you're passionate about art.
Find Interior Design Tips for Your Budget
Obviously, we're passionate about interior design and we want it to be accessible to everyone. A lot of people, however, are discouraged because of the dollar sign they assume comes attached to the decor they see. With a few simple tweaks and modifications though, you can create the design of your dreams on-budget, too. Be innovating, thoughtful and get down to work. You'll love the results!
Images Courtesy of Canva.
Other Posts You Might Enjoy:
8 Home Updates to Refresh & Revive Your Space
4 DIY Mistakes to Avoid at All Costs
Interior Design Tips to Style & Personalize Your Home
Bedroom Design: How to Pick the Perfect Bed & Bedding
https://digthisdesign.net/wp-content/uploads/2018/04/Tips-for-an-Interior-Design-that-_Looks_-Expensive.jpg
800
800
Melissa Moore
http://development.digthisdesign.net/wp-content/uploads/2016/11/OLD_DigThisDesign_logo.jpg
Melissa Moore
2018-04-01 01:00:41
2021-01-16 10:43:50
4 Interior Design Tips That Look Expensive But Aren't