PVC pipe is great for a lot more than just home plumbing. It's a versatile material you can use to make affordable, durable, and unique home decorations. Using PVC to improve your home décor is fun, easy and best of all, inexpensive.
Below you will find instructions to create a lamp, vase, and bird feeder. You will also find a way to spruce up an old dresser. We invite you to keep reading to learn how to add these decorations to your home.
4 Beautiful DIY Decorations Made from PVC Pipe
Create Holiday Dining Cheer!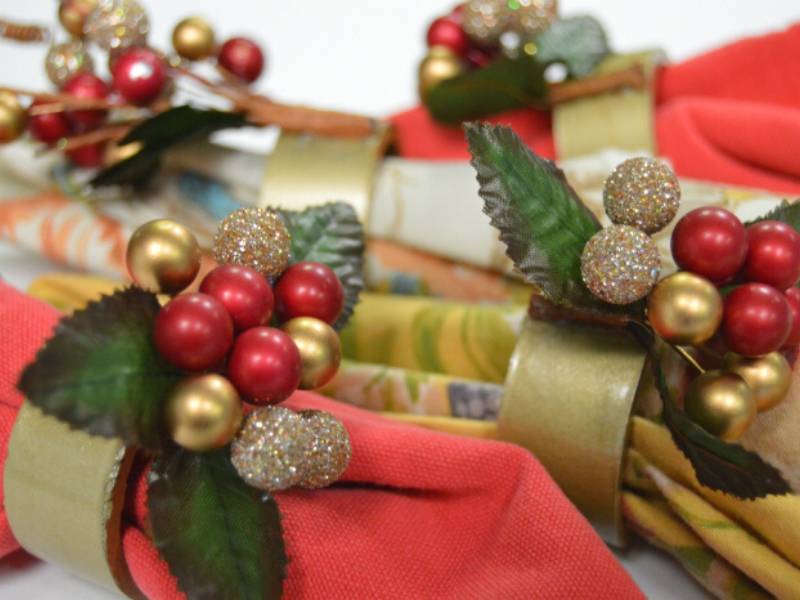 The holidays are upon us, and PVC can bring some extra cheer to your dining table with these holiday napkin rings. Your family and friends will love these festive little rings. They're easy to make and can be decorated however you like – for whatever occasions you choose.
All you need for the napkin rings are the following materials:
1 ¼" PVC pipe
Gold spray paint
Strong glue
Holiday decor materials (silk flowers, ribbon, etc.)
Simply cut the PVC pipe into about 1" rings, spray with paint and glue on your decorations. Additionally, add small silk flowers, ribbon, pinecones, or whatever holiday-themed adornments you have on-hand.
Set the Mood with PVC Lamps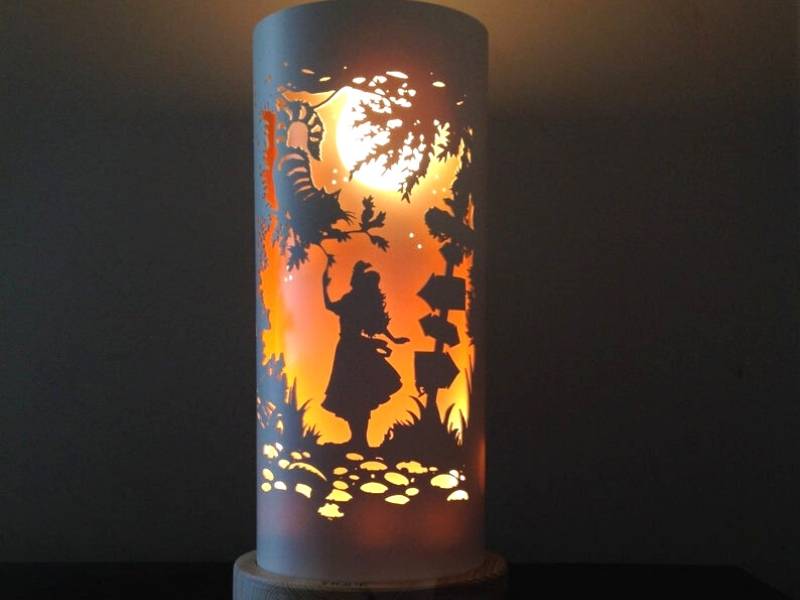 You can easily make a beautiful, intricate lamp that no one will believe is made from plumbing supplies. Here are the materials you'll need to get started:
A piece of PVC pipe (5" diameter pipe works great, but other sizes will also work)
A PVC duct flange in the same size
Tools (such as a PVC cutter or hacksaw and a drill)
Use your imagination when creating a lamp, making it as simple or as intricate as you want. First, you drill holes in a decorative pattern or cutting your desired image into the pipe.
Once your design is done, you can paint the lamp to match your décor or use neutral colors like silver, gold, black, or white to match any room. Also, note that the lamp might be as uncomplicated as tealights or consider rewiring the lamp with electricity.
Bring an Old Dresser Back to Life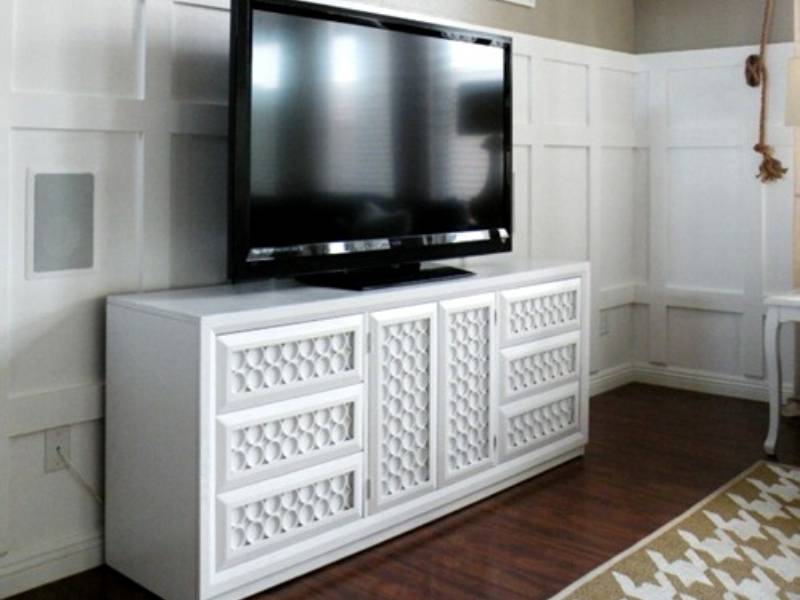 Are you tired of your dresser but can't afford a new one? This PVC project will make a boring dresser look refreshed and cool. What's more, you can do this to any dresser, of any size. But if you have one that has recessed sides and drawer fronts, it's even better.
The makeover is fairly easy – the hardest part is cutting the PVC pipe. You'll need a PVC pipe that is anywhere between 1" to 2" in diameter. You can use furniture-grade PVC if you don't plan on painting it (it has no markings on it), but if you are going to paint it, you can use the less-expensive plumbing grade type. The other materials you'll need are glue, paint, and a compound miter saw.
Now you're ready to cut the PVC pipe into 3/8" thick rings with the miter saw. First, the number of circles you need depends on the size of your dresser and the size of the pipe you're using. Next, align your circles and glue them to the dresser where you want them. That's it! Your updated dresser is assembled and ready to paint and decorate as you want.
Brighten the Room with PVC Vases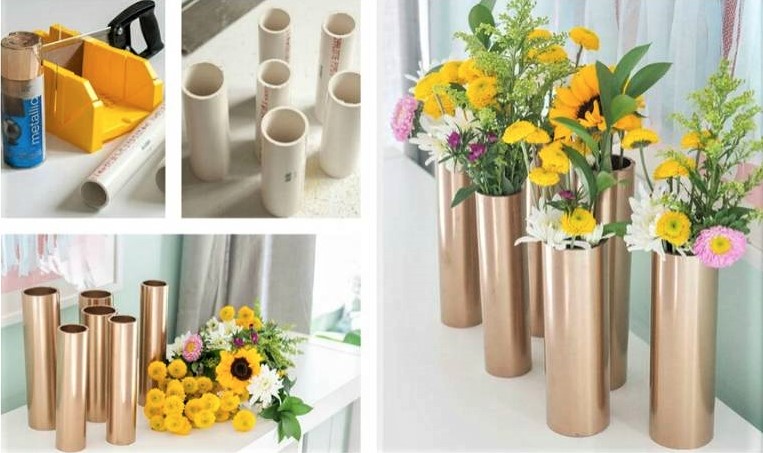 Photo vases make a perfect gift for just about any gift-giving occasion – and they are fun to create and easy on your wallet. You'll need the following materials:
PVC pipes of various widths
PVC caps that fit those pipes
Pipe cement
A wooden plaque for the base
Glue
Laserjet ink copies of old photos
Outdoor Mod Podge.
The vases you create can be whatever diameter and height you want but be sure you consider the size of the photos you plan to decoupage onto the pipes.
To get started, glue the caps onto the bottom of your pipe with pipe cement. Next, apply the photos to the pipes, after soaking them in water to make sure you can form them around the pipe with no wrinkles.
While the photos are soaking, cover the vases with Mod Podge, remove the photo from water (gently run fingers down the page to remove excess water), and apply the photo to the vase.
Then, smooth out any bubbles with your fingers. Once they're dry, give them a quick coat of Mod Podge. If you desire, use Forstner bits to drill holes into the wood plaque, where you can seat your vases, or you can leave them as is.
Feed Your Feathered Friends in Style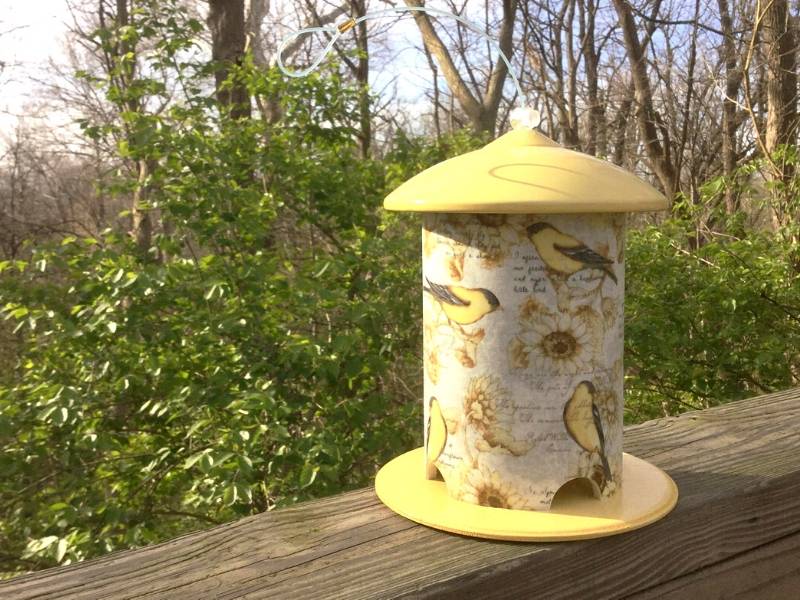 Give the birds a fancy dining spot with a PVC pipe and a couple of old plates with this DIY project will brighten up your yard or porch and feed your winged friends. To get started, you'll need the following materials:
A short length of PVC pipe (about 4 ½" in diameter)
Bread plate or saucer
Eyebolt, nut, and two washers
Primer, paint, and finishing spray
Adhesive
Jigsaw, drill, and tile drill bit
Cut the length of your pipe to be about three inches shorter than the eyebolt and cut four triangles out of the bottom edge of the pipe where the birdseed is released. Next, using the primer, paint, and finishing spray decorate your pipe and let it dry. Finally, using the tile bit and drill, make a hole big enough for the eyebolt in the center of both plates.
Assembly is amazingly easy. First, attach the saucer to the top of the pipe with adhesive and let dry. Next, thread the eyebolt through the washer and the saucer. Then, fill up the pipe with seed and attach the bread plate to the open end with the nut and the other washer. Finally, flip it over and hang it. Your birds will love you!
Have DIY Fun Creating PVC Home Decor!
PVC is a great material for tons of crafts, including those above. That's because it's durable, lightweight, versatile, and inexpensive. So, next time you are planning to add to your home décor, consider PVC as your main material.
Author Bio:
Mark Ligon is the Marketing Manager at PVCFittingsOnline.com, a leading supplier of PVC pipe, fittings, valves, plumbing supply, and more. Mark enjoys working on DIY projects around his home and providing advice to individuals looking to complete DIY projects of their own.
Images Credit:
Other Posts You Might Enjoy:
Personalized Holiday Gifts – 3 Top Picks
The Best Pet Gifts Found on the Internet
Holiday Homemade Gifts With Flair
Share This Story, Choose Your Platform!