Modern chandeliers come in a humongous array of shapes and sizes and they don't even closely resemble our grandmother's chandeliers. The traditional crystal chandeliers of the past hold a place in our hearts forever but modern design is very enticing. I did a little search today and I found these three designs. Each is completely different from the other yet each holds its own in exquisite modern design.
Modern Chandeliers that Dazzle
Rustic Black with Earthy Neutrals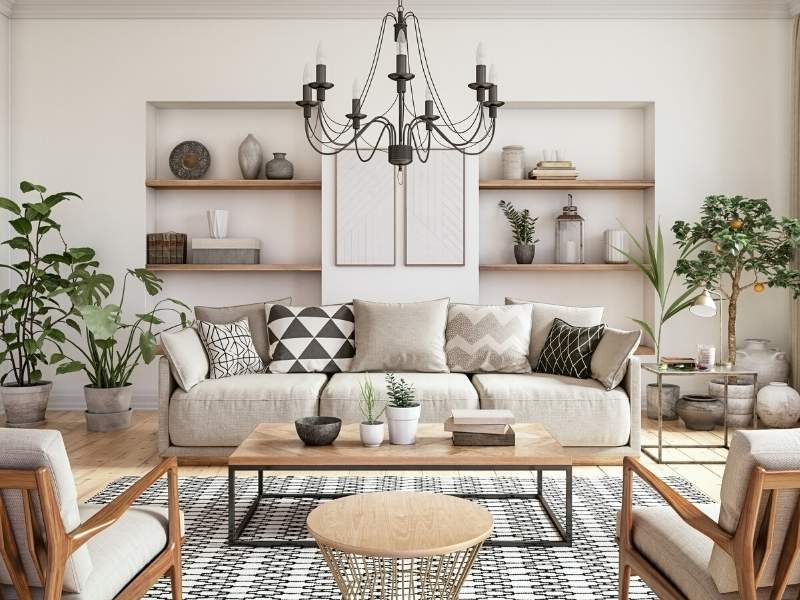 This beautiful rustic setting is reflected in the interior textures of this amazing room. Nature lives everywhere in this scene and nothing is excluded from this all-natural design. Amazingly, this room decor brings the outside in starting with wood frame chairs, shelves, and accessories. In addition, the gallons of greenery abound with freshness!
Art Deco Coastal Style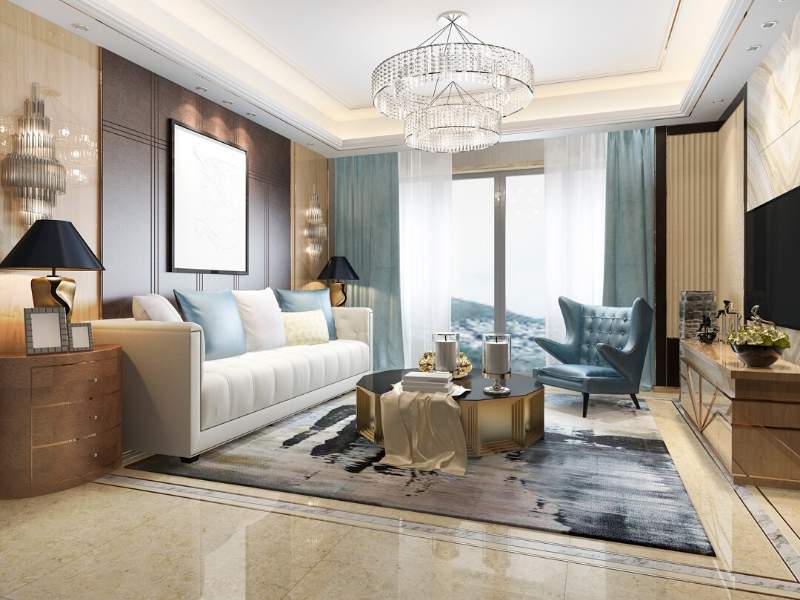 You won't find anything more breathtaking than this crystal chandelier that brings glitz and glamour to the interior of this home with its classic colors of coastal style. Additionally, this is such a clever way to introduce the aura of the sparkling stars inside your home.
Abundant Elegance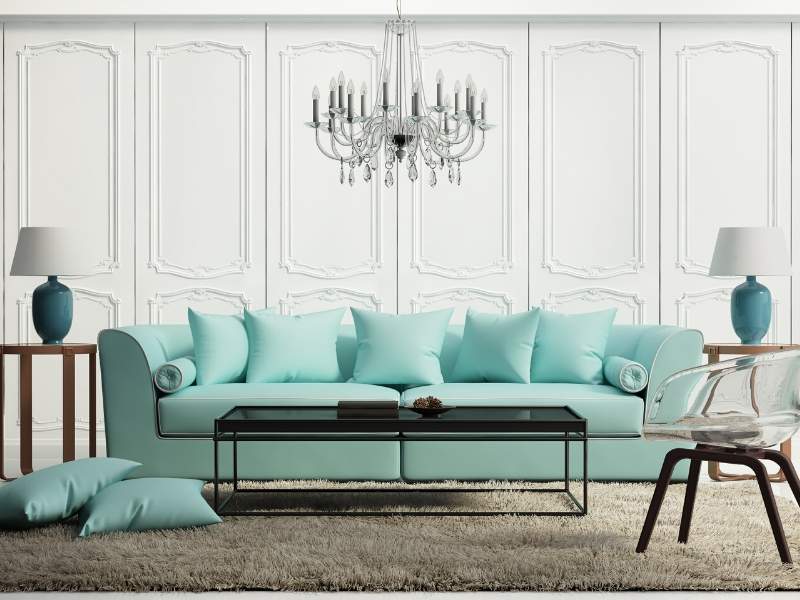 It's just a little difficult to pick out the focal point in this gracious room. The elegant curves of the chandelier design sets a merry tone. Also, I think you will agree that the softly lit chandelier overhead enhances the blue and white color scheme in this room.
All Images Courtesy of Canva.
Other Posts You Might Enjoy:
3 Types and Styles of Contemporary Living Room Lighting
5 Modern Dining Room Lighting Designs You'll Love
Bathroom Lighting Replacement; What You Need to Know
Share This Story, Choose Your Platform!