Your memorabilia, pictures in frames, pieces of interest, and the other things you keep near to you are some of the items we enjoy displaying on shelves. We all need extra storage in our homes but shelf designs that enhance our collections are so much more.
If you need a fresh perspective on shelf designs, continue reading for creative inspiration from the designs of our own Patricia Davis Brown.
3 Amazing Shelf Designs for Your Inspiration
Glowing Floating Shelves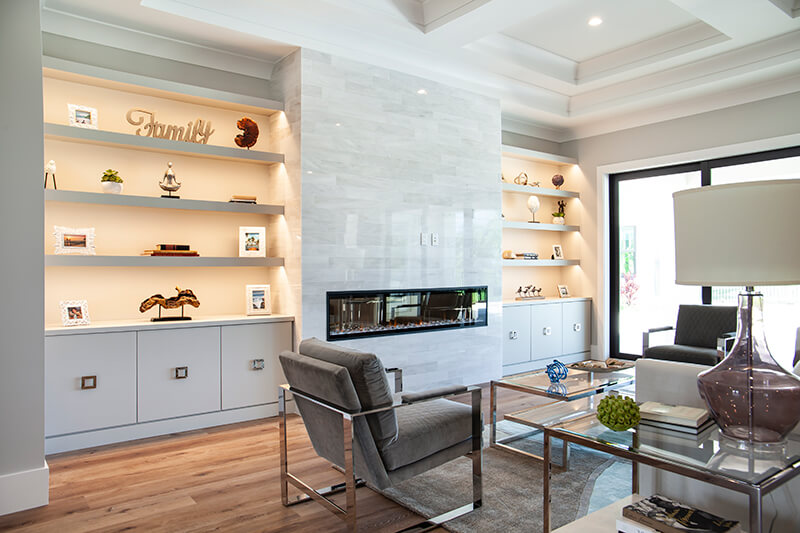 Floating shelves are further enhanced with the right ambient lighting. In fact, these shelves absolutely glow with warmth. In addition, they are a perfect companion in this room with its balance of earthy textures warming up the sleek and shiny.
Clear Glass Shelves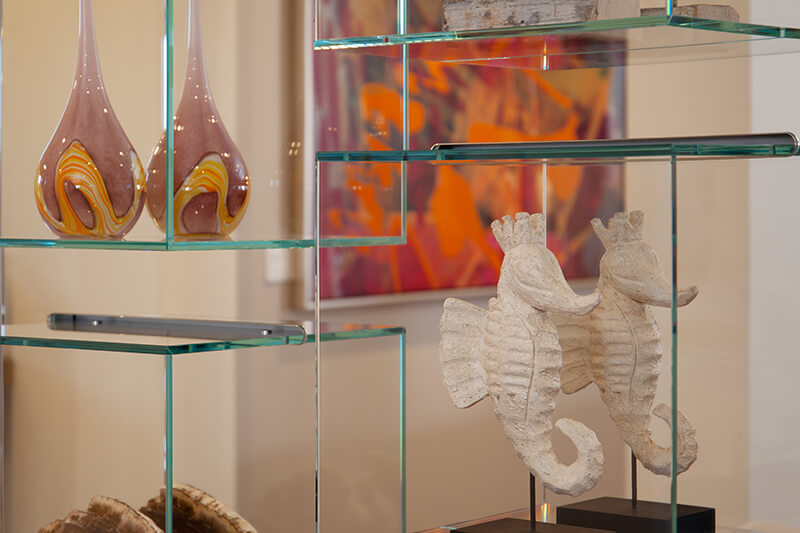 The artisanal hand blown glass vases and other art work displays as if suspended in air with the use of glass shelve designs. What better way to display than with this open air design of transparent glass. Doing so allows the display items to truly shine and softly stand out.
Custom Book Shelf Designs
Nothing is a warmer combination than wood and books. This small book shelf of custom design is perfect as a small library or reading nook. You can also re-imagine this in different styles and colors of wood. What's really nice is a custom design shelf fits into almost any small or large space you might have.
We hope you find inspiration for your home in these shelf designs. Please leave your suggestions in the comments below. You will also find links below to other fantastic articles about all things design.
Other Posts You Might Enjoy:
8 Ways to Add Character to Your Home
5 Space Saving Hacks for Tiny Homes
5 Cabinet Ideas for Optimal Kitchen Storage
Share This Story, Choose Your Platform!