Designing a website is an incredibly rewarding experience, yet it is also a tricky one. There are several factors to consider. In fact, just like interior design, there is also the issue of optimizing function while staying true to your taste. A website design must focus on generating engagement and being user-friendly. Amazingly, an effective way is by choosing the right color to increase engagement for your brand or your client's brand.
Increase Your Website Engagement with the Right Color Scheme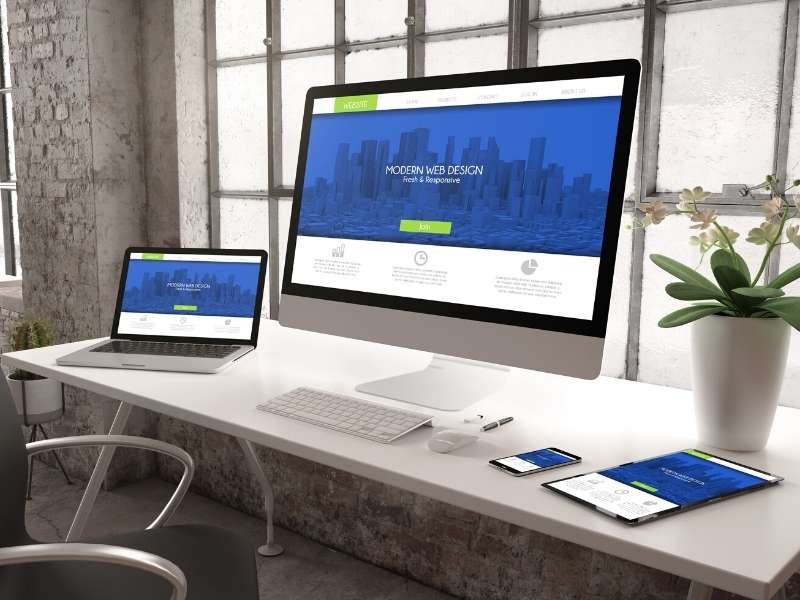 Why Color Matters
Color is extremely important for the success of a website, as it is the most fundamental visual stimulus for a customer visiting a website. It can play a significant role in turning a visit into a purchase. According to Neil Patel, 93% of consumers value color above other considerations less relevant to web design such as texture (pivotal for 6% of customers) and sound or smell (most important for only 1%). In fact, 85% state that color was a primary reason in choosing a product. At the same time, color enhances brand recognition by a staggering 80%.
Visual appearance in general is crucial, as 42% of shoppers evaluate a website based exclusively on its overall design. At the same time, 52% state they would not return due to poor aesthetics. Interestingly, color is a big part of that decision to return or not.
It is no coincidence that certain brands invest in a single color for their product. One prominent example is Coca Cola, which develops ad campaigns with the prominence of the red color. One look at its website shows that the web design is based on a red color palette, with the use of supplementary colors to highlight that main choice.
Red, White or Blue?
Choosing the right color to increase engagement for your website is predominantly based on the same principles you apply when selecting colors for interior design. First, identify the focus of your web design and the kind of customer base you intend to attract. For instance, if you are marketing a brand that showcases comfort and warmth, you need a warm color palette. Red, yellow and orange are perfect, and according to the hues you choose they can also convey energy and optimism.
Netflix has developed its brand around red, which is central to its website, complemented nicely by its black background which helps the eyes adjust to the different images.
Black, Greys, and Whites
Black is a very useful and versatile choice, as it creates a soothing experience when used as a background. It also helps mitigate aggressive elements such as calls to action. But, it is also associated with luxury products due to its sleek quality. Betway Casino has developed a website based heavily on black hues contrasting with white. Interestingly, this creates that sense of luxury associated with casino gaming.
Contrast for the various casino games, might be classy and lush red hues for online roulette or elegant light blue and grey hues for European blackjack.
Black, along with grey and white, is also a neutral color, making it an important tool for its versatility. A predominantly black or white background serves the purpose of not overwhelming the user on a website filled with information. This is why it is also preferred by the official website of the NBA.
Another area where the right color choice achieves the required sense of luxury is in pet food. Whiskas has also opted for grey and white hues that pair well with their trademark purple.
Green and Blue Hues
Green and blue hues are extremely popular with brands that want to invoke a sense of security and trust. Blue is often used by banks and big organizations seeking to establish a relationship of trust with their clients. Green is also often linked to wealth and is said to be the friendliest color for human eyes to process. Interestingly, this makes its more mellow hues a very popular choice with a wide variety of businesses.
Moreover, like the color you choose for a room makes it appear more spacious, so does a light cool color add depth to your website. Fusing in neutral colors like white or grey is a great tip to add a bit more virtual visual space.
Choosing the right color to increase engagement for a website design is a very creative experience. Moreover, it takes into account brand recognition, user-friendly navigation, and the effects of different colors. So, follow these tips to pick a main color first and then work around that to build a successful website.
Here's to Finding the Right Color to Increase Engagement on Your Website
We hope you find just the right colors to increase engagement for a successful website. If you have any other comments or suggestions, please leave them in the comments below. You will also find other interesting and creative links below for all things design.
Images Courtesy of Canva.
Other Posts You Might Enjoy:
7 Common Air Conditioner Problems Homeowners Face
The First Sign of Bed Bugs: Early Warnings to Look Out For
The Child-Proof Kitchen – 5 Kitchen Upgrades All New Parents Should Consider
A Simple Guide on How to Decorate a Nursery
https://digthisdesign.net/wp-content/uploads/2021/07/Website-Design-101-Choosing-the-Right-Color-to-Increase-Engagement.jpg
1080
1080
Susan Daniels
http://development.digthisdesign.net/wp-content/uploads/2016/11/OLD_DigThisDesign_logo.jpg
Susan Daniels
2020-07-21 09:47:00
2020-07-21 10:45:20
Website Design 101: Choosing the Right Color to Increase Engagement