Video marketing covers every digital space. All you have to do is look at your social media feeds to know this. With the hectic schedules, users prefer to go through a minute or two videos rather than invest a lot of time to process the same information. This is why video content is more highly watched now than ever before.
Video marketing is a versatile tool for digital marketers and salespeople. In fact, it helps them mark milestones in their journey. On the plus side, videos drive a uniform reach for every business irrespective of its size.
More than 45% of marketers are planning to enhance their content strategy through video marketing in the coming year. As per the stats, if you use video marketing for your business targeting the intended customers, more than 80% of them are more likely to share it with their friends and spread the motive.
The best aspect of video marketing is that it is useable for every business function ranging from developing customer reports to promoting the business and services.
Excellent Tips for Using Video Marketing for Your Business
Why is Video Marketing Critical?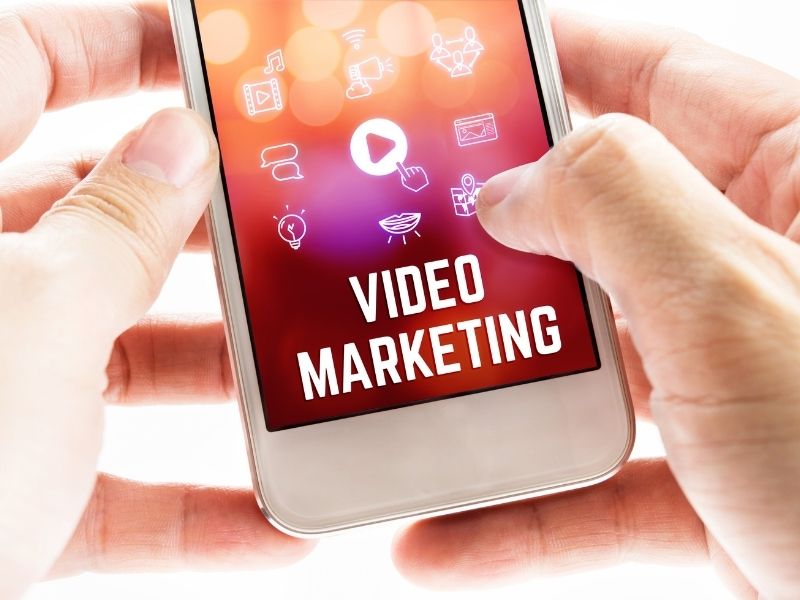 Videos are a crucial part of a content marketing strategy because they are measurable, snack-sized, and hard to miss. Not only is it a perfect component for the viewers (NA) who crave engaging and short pieces of information, but it also features the dream format of every marketer at present.
Videos have exceptional ability to convert maximum leads for the business like no other medium, and the data-driven content makers and marketers especially praise it. It allows the companies to track and analyze audience engagement for their platform-specific videos in a meaningful manner.
In fact, businesses can easily tie share marketing strategies with videos to influence a large audience. Some of its significant benefits to the companies include increasing revenue, offering customers what they want, increasing search engine rank and traffic, more backlink, etc.
How to Use Video Marketing for Business?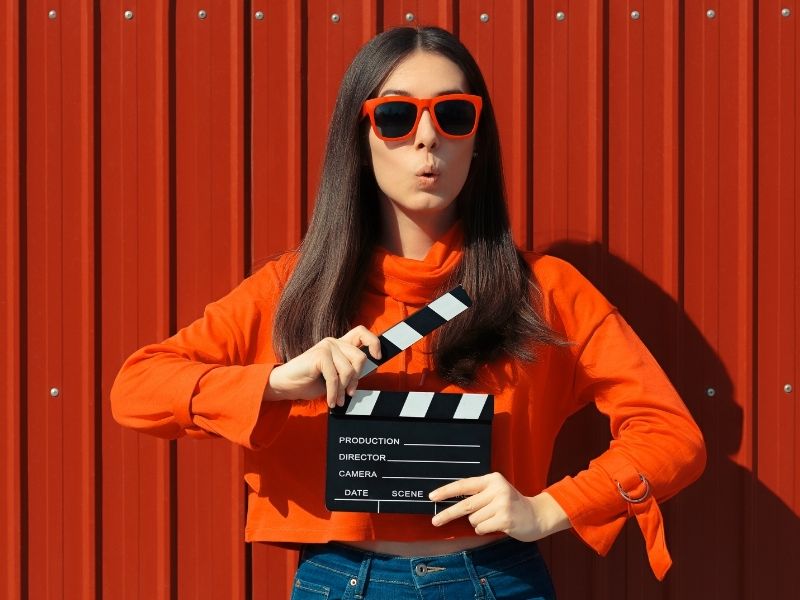 In the business promotion toolbox, video marketing is undoubtedly the latest edition. Video content over the web is rapidly increasing, and it will reach a peak sooner than expected.
This marketing strategy is also fuelled by more than 80% of the business, which believes that video marketing can enhance ROI and brand value.
You can use a video marketing strategy for your business creatively by giving a new meaning to your business message. Let us walk you through some of the most important ways.
1. Creating short, meaningful, and crisp content.
While implementing a video marketing strategy, every decision and closure during its implementation phase will point back to your video's purpose and which practice you would like to perform to grab the audience's attention.
Therefore, always start with short and meaningful videos that can represent your business goals directly to the customers without any opaqueness.
For instance, professional videos and business clips establish your brand reputation on digital platforms, and they also spread your brand awareness. This includes some of the video development forms that you can consider:
How-to videos
Product demonstrations
Presentations
Video blogs
Tutorials and explainer video
Live videos
Demo videos and brand videos
2. Integrating mobile platforms.
The rise in mobile devices has also surfaced the autoplay strategies, which has given a new direction to how users consume and scroll through the visual content on social media. You can use the mobile platforms for your video marketing the most because even if the content isn't captivating, users are more likely to give it another chance, which is almost impossible over the web.
The user's attention span on web devices is comparatively shorter than the mobile platform. We live in a period of viral videos where more than 90% of the mobile users share the video content with others. Video marketing has an irresistible appeal to mobile users, and you can exploit this phenomenon for your brand promotion to the fullest.
3. Social media share, especially YouTube.
YouTube alone has around 2 billion active users, which makes it a top platform to expand the reach of your video marketing strategy. Crafting and posting meaningful videos on social media help businesses to drive conversions and strengthen their marketing goals.
Facebook and Instagram also entertain auto-playing video, which is a go-to for many businesses' marketing strategies. Social media share is crucial because the more your video is shared, the more it will get exposure to new audiences, and more will be the views.
If your objective is to reach out to a broader user base, then social media share for video marketing can be fruitful for you. Click here to learn more.
4. Stir the users.
Video content is undeniably great for learning, but it is equally good for adapting the sense and easy to consume for the users. Modern users want every product and service in action, and video ranks first in their preference list. You can use video marketing for your business to encourage even the laziest users to visit your platform or give a look at the services. Video marketing has the potential to consistently keep users on your platform for an extended time as compared to any other content strategy.
In conclusion
Video is indeed the most viewed format across the digital platforms having excellent reachability. One of the most prominent aspects of videos is that users usually discover them rather than videos getting sought out.
Therefore, it's pratical to use video marketing for your business to attract more attention from the users, which can prove to be competitive for you.
ou can use emerging technologies and video editing tools like in video, to enhance your video content quality and deliver your audience an enjoyable experience. More than 70% of marketers claimed that video marketing effectively increases sales, and generates leads for businesses.
You can go through the ways mentioned above to use video marketing for your business and make the most out of this solution through the best tools. This guide will help you enhance our visibility undoubtedly.
If you have any suggestions you want to add, we'd love to hear from you in the comments below. Also check out the links below that will take you to more articles about ALL things DESIGN!
Images Courtesy of Canva.
Other Posts You Might Enjoy:
5 Tech Tips to Shoot a Terrific Video of Your Home
Work Comfortably from Home with an Affordable Adjustable SmartDesk
5 Tips for Replacing a Light Fixture with a Ceiling Fan
Things To Consider When Choosing Landscape Lighting For Your Garden
Share This Story, Choose Your Platform!