Thanks to a rapid expansion of the IoT, there is a veritable explosion of smart home gadgets. With so many models available, it's difficult to know where to turn.
We searched for the most interesting, useful, and innovative. Here are six of our top picks for very cool smart home gadgets for every home.
Smart Home Gadgets for Your Home & Family
Furbo Dog Camera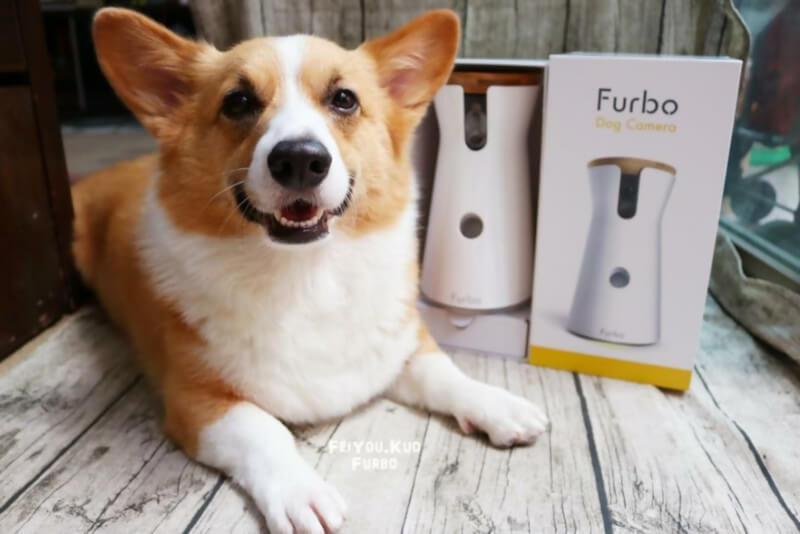 When it comes to our beloved furbabies, we can all go nuts at times. After all, they depend on us for so much more than just food and shelter. And for doggies with their keen brains and highly social natures, leaving them at home alone all day can be heart-wrenching.
Enter the Furbo dog camera. This smart gadget lets you see and talk to your pooch from wherever you are, and even toss them treats! The device can even send you text alerts when it detects your dog is barking, alerting you to a potential intruder or other problem at home. Best of all, it gives you peace of mind that your best friend is okay.
Google Nest Learning Thermostat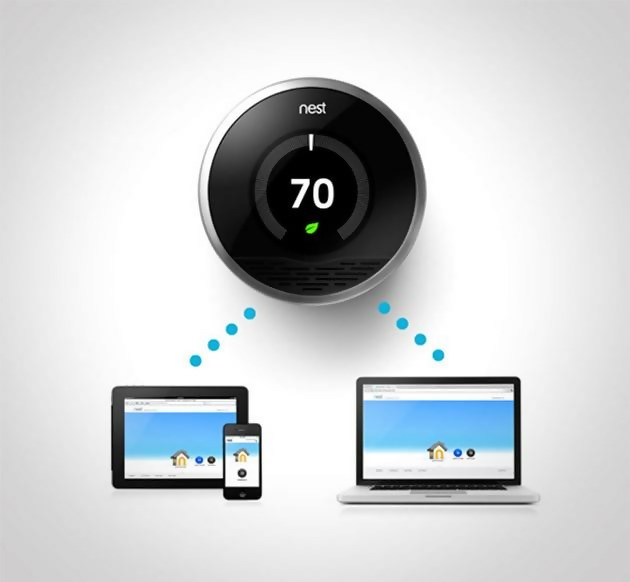 Thanks to its integrated machine learning algorithm, the Wi-Fi-enabled Nest Learning Thermostat learns about your schedule, what temperature you like and when, and even turns itself into energy-saving mode when it detects that no-one's home.
According to Google, Nest thermostats usually pay for themselves in approximately two years thanks to energy savings. That's good for your pocket as well as the planet. You connect to your Wi-Fi, then, you control the thermostat through its app on your smartphone. Additionally, the device automatically downloads its own software updates as well as local weather updates.
Momo Smart Security Robot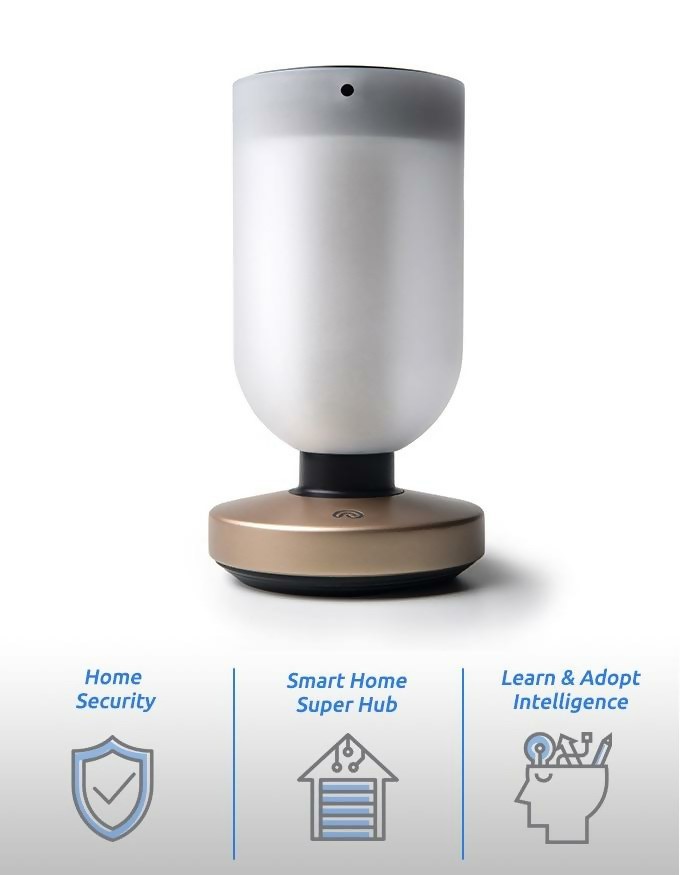 Smart home super hubs pack a whole lot of features into one gadget, but they need better design. So, why not combine them with an elegant, stylish smart lamp? That's exactly what the Morpheos Team is doing with their Momo smart home 'Genius' assistant, currently available for preorder on Kickstarter.
Winner of the 2016 Silicio IoT Awards (where it beat out industry leader competitors like Samsung and Philips) Momo boasts some pretty impressive features. Voice activation, facial recognition, gesture control, 360° night-vision camera, air quality, and temperature detector, and artificial intelligence that allows it to learn and adapt to its owners' habits are just a few.
Sound X Bespoke Home Cinema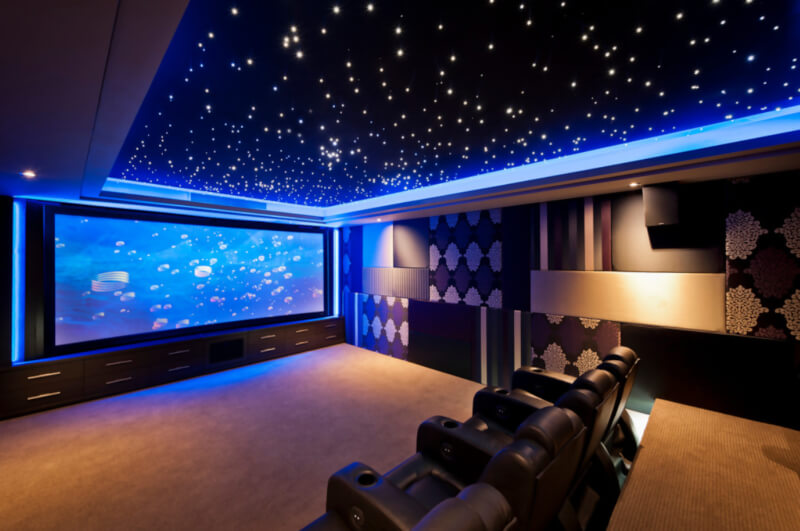 Audiophiles and home theatre enthusiasts rejoice! Whatever you and your family's taste in music, film or TV, signature smart home provider Sound X has coupled with the world's leading brands (including industry giants like Steinway Lyngdorf, Klipsch and JVC) to create truly one of a kind home cinema environments.
From the giant seamless screens and customizable ambient lighting to high-end immersive audio, you will love the features on this TV. Of course, it has stunning picture quality along with a whole new world of smart entertainment options.
Instant Pot Smart Wi-Fi Pressure Cooker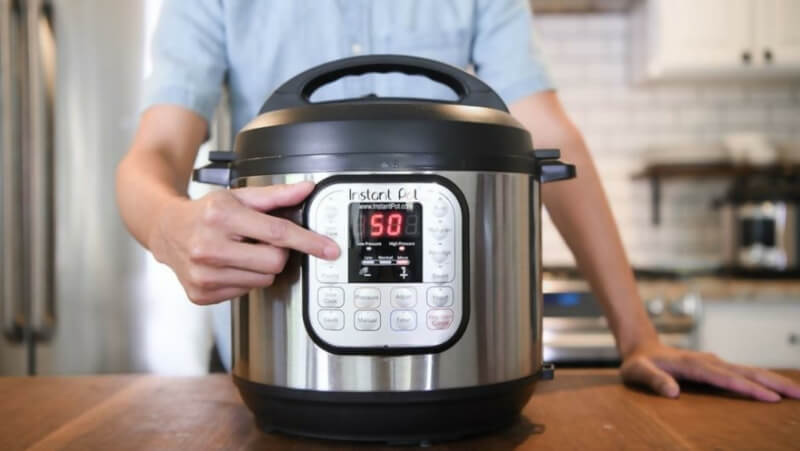 Whether you love to cook or not, this clever pot from Instant Pot available on Amazon might be just what you need. It is essentially 8 appliances in one (pressure and slow cooker, cake and yogurt maker, rice and porridge cooker, sauté, searing, steaming and warming appliance). This pot does all the hard work for you which makes it as great for the home chef and recipe inventor as it does for the busy professional.
Capable of integrating with voice-controlled Alexa, the Instant Pot also has access to over 1,000 pre-programmed scripted recipes and even sends alerts and updates to your mobile device. For peace of mind, it features 10 safety mechanisms, and as a bonus is also highly energy efficient.
Dyson Pure Hot+Cool Air Purifier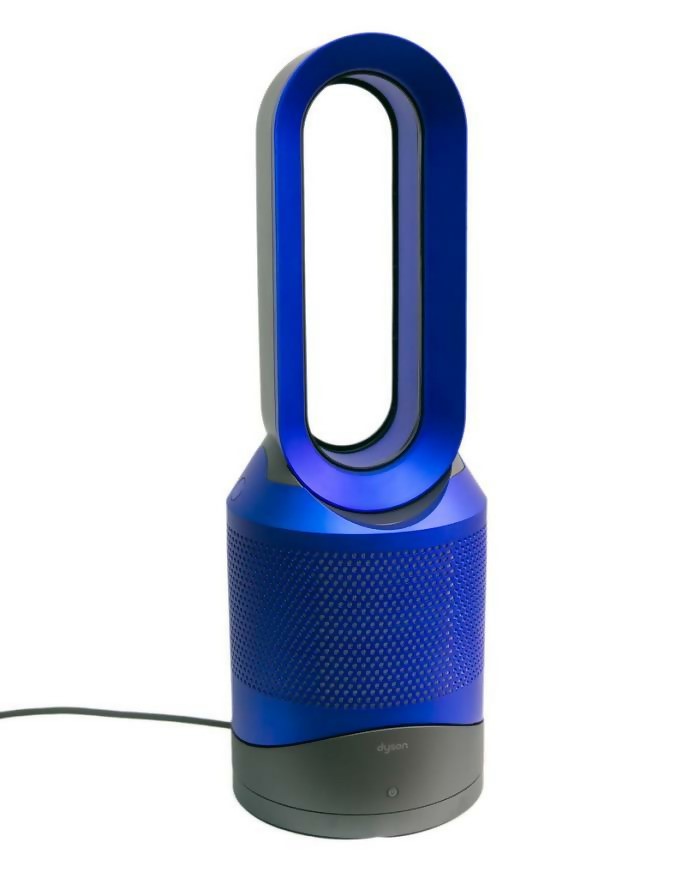 While there are plenty of great smart home air purifiers on the market, the Dyson Pure Hot+Cool takes it one step further by doubling as both a heating and cooling device. With its glass HEPA filter which captures 99% of microscopic allergens and is capable of removing pollutants as small as 0.3 microns as well as harmful gases, it's the perfect solution for families worried about air pollution, or with members who suffer from asthma or other respiratory problems.
If your home is your castle, then these nifty smart home gadgets will certainly help elevate it to a whole new level of luxury and style! Tell us how you integrate the ioT in your daily home life in the comments below. We've also included some other interesting home technology tips below.
Other Posts You Might Enjoy:
Apartment Security; 5 Tips to Feel Safe and Protected
4 Smart Features You Need in Your Home This Year
Rachio – the Smart Sprinkler Controller Review
Share This Story, Choose Your Platform!