We are rounding late summer right about now, but there's still time to flaunt your flair in upcoming summertime affairs. Summer is well known for hosting numerous weddings, and if you've been caught by surprise with an invitation to an upcoming wedding but don't know what to wear, don't worry. We've got you covered with these ideas for late summer wedding outfits you can rock at a moment's notice. But first you need to find out what the dress code is for the event. If the invitation doesn't specify whether it's black tie, white tie, or casual, you can usually get away with casual attire just fine.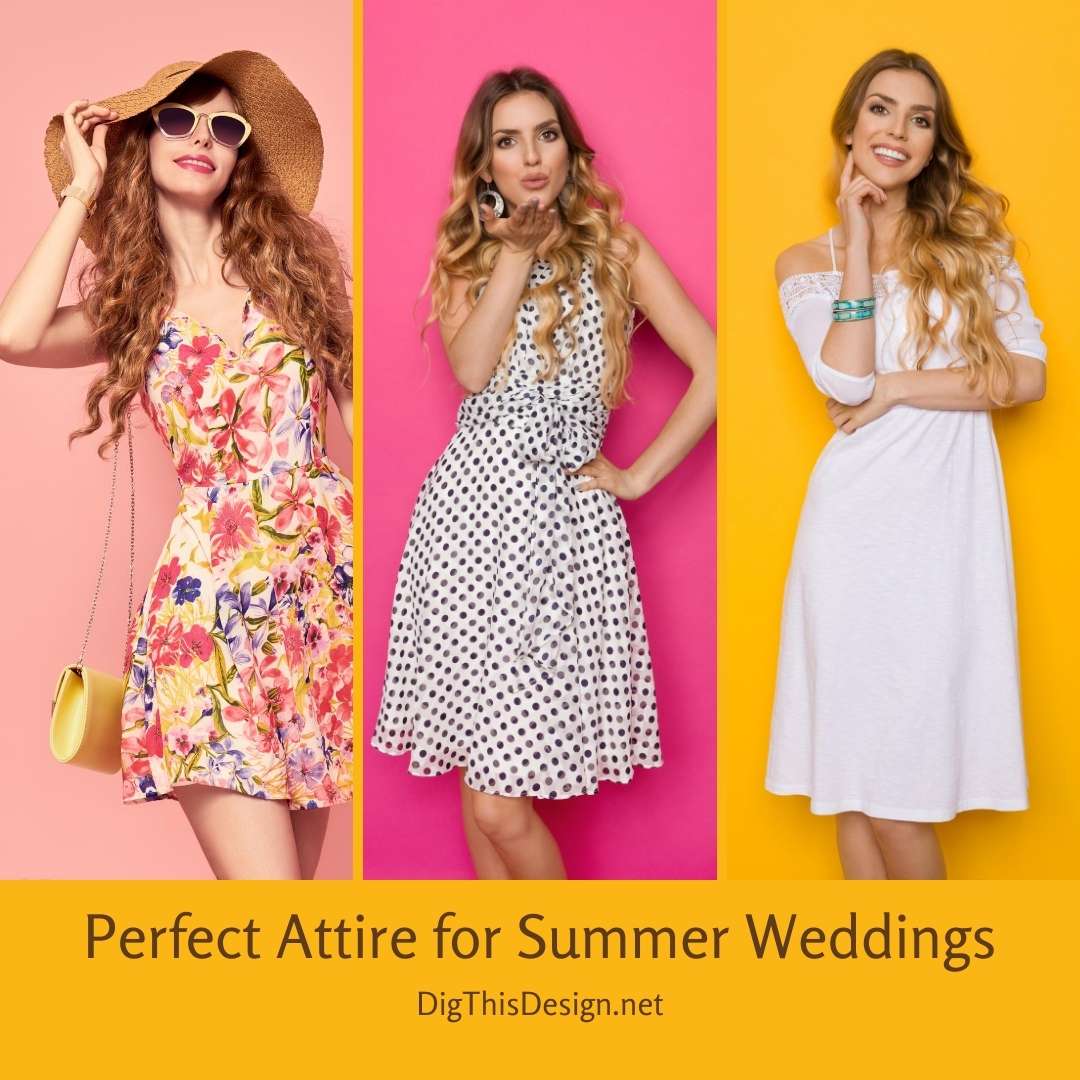 The Summer Dress
Summer is a perfect time to rock a dress, so look for a cocktail dress or an evening gown for black tie affairs and for anything else a modest summer dress will be a safe bet. Pick a colorful dress as well–a solid color or one with a not so flashy design–hues such as orange, pink, turquoise, yellow, and blue are excellent choices. Avoid wearing black as well, it's too hot for summer anyways. Keep it classy though, don't wear your leotard to the occasion or have a super short dress that leaves little to the imagination.
A Skirt Combo
Skirts are practically made for summer, so take your pick! A well picked line skirt and a lace tank, cropped top, or sheer blouse works well for casual weddings. A black skirt can be worn as opposed to a black dress, so almost any top can match, just make sure it isn't too glitzy. Adorn with some gorgeous accessories or body jewelry, a cute pair of shoes, and a hand purse and you're ready to go!
The Shorts and Shirt
If you're not feeling the all too popular dress or skirt, then the next obvious choice is the more casual shorts and shirt, although you can wear a jacket too. Although a white dress is always a nice summer choice, a white shirt with a fitting pair of shorts is also acceptable for these occasions. Match with a pair of heels and don't forget your accessories and the little details. You are now ready to turn some heads!
Written by: Chelsea, Writer at Hindged
Images Courtesy of Canva.
Share This Story, Choose Your Platform!