Spring is a time for renewal, rejuvenation, and of course, fashion. As the temperatures begin to warm up and flowers start to bloom, it's time to switch out those bulky winter clothes for something lighter, brighter, and more fashionable. With each passing year, fashion trends evolve, and 2023 is no exception. Here trending spring fashions to watch out for in 2023.
What's Happening In Spring Fashions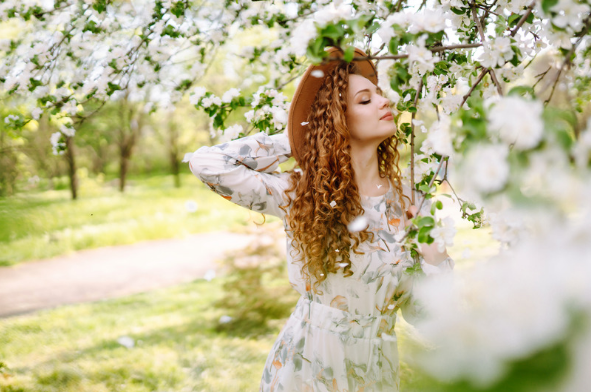 Pastels
This spring, pastels are in. Think soft pinks, baby blues, and pale yellows. These colors are perfect for the season, as they evoke a feeling of warmth and freshness. Pastels can be incorporated into your wardrobe in a variety of ways, from a soft pastel blazer to a flowy pastel dress. Whether you choose to go all out or keep it subtle, pastels are a must-have for any spring wardrobe.
Fringes
Fringes are back in a big way this year. From fringe detailing on jackets to fringe bags and accessories, this trend is all about adding movement and texture to your outfit. Fringes are perfect for adding a bohemian touch to your wardrobe. Try pairing a fringe jacket with denim shorts and sandals for a casual yet chic look.
Florals
Spring and florals go hand in hand, and this year is no exception. Floral prints are everywhere this season, from dresses to pants, to shoes and accessories. Floral prints are versatile and can be worn in a variety of ways, whether you opt for a full floral dress or a floral blouse paired with jeans. These prints add a touch of femininity and romance to any outfit.
Statement Sleeves
Statement sleeves are making a comeback this spring. From puffed sleeves to oversized sleeves, this trend is all about making a statement. Statement sleeves add a touch of drama to any outfit and can be worn in a variety of ways. Try pairing a statement sleeve blouse with a pencil skirt or jeans for a chic yet edgy look.
Sustainable Spring Fashions
Sustainable fashion is becoming increasingly popular and for good reason. With concerns about climate change and environmental issues, more and more people are looking for eco-friendly options when it comes to their wardrobe. Sustainable fashion focuses on using materials and practices that are kinder to the environment. This can include using recycled fabrics, reducing waste, and using ethical labor practices. As consumers become more conscious about their fashion choices, sustainable fashion is sure to be a big trend this spring and beyond.
In conclusion, spring fashion is all about freshness, lightness, and embracing the season. Whether you opt for pastels, florals, fringes, statement sleeves, or sustainable fashion, there's a trend out there to suit every style. So why not embrace the new season with a wardrobe refresh and add some of these 2023 spring fashion trends to your collection?
Other posts you might enjoy:
Trending Spring Dresses for 2023
Delicious Layers of Pastels for Spring Fashions
Share This Story, Choose Your Platform!