We all want to look and feel our best, but sometimes life gets too overwhelming and some good habits fall by the wayside. So, when that happens we need a way to pick ourselves up and move forward with new hope!
Naturally, there are many ways that you can make yourself feel and look your best in 2021. But, with so much overload in this dawn of the information age, it's sometimes difficult to know where to begin.
So, today, we bring you several interesting and effective tips to keep you on top of your game. If this sounds interesting to you, we encourage you to continue reading to learn some ways to look and feel your best in 2021.
Excellent Tips to Look and Feel Your Best in 2021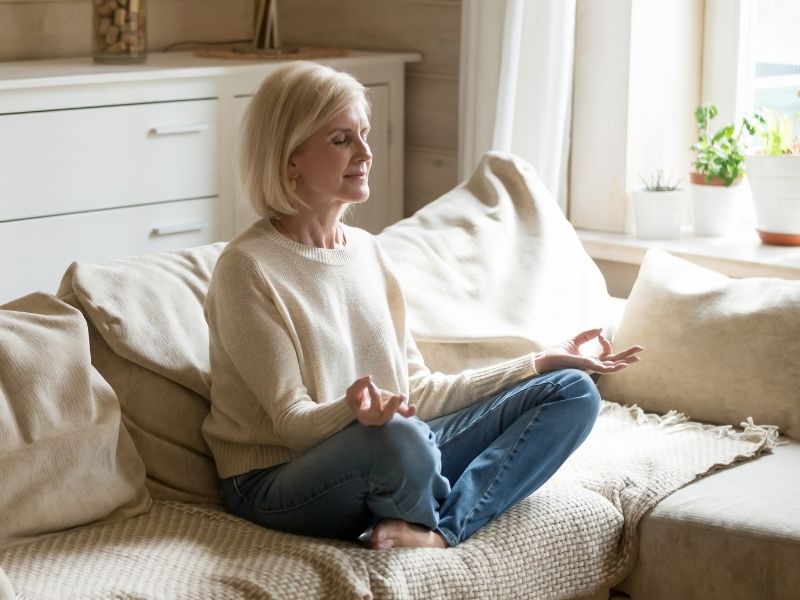 1. Learn how to meditate.
One of the best actions you can take is to learn how to meditate. Meditation helps with lowering stress and gaining new perspectives on situations. It also helps with building new skills to manage stress and increase self-awareness. What's more, it helps to focus on the present which also reduces negative emotions. In fact, patience and tolerance improve and so do your imagination and creativity. What's more, with so many different types of meditative teachings around the world, you are sure to find one that fits your lifestyle.
2. Drink water regularly.
Another thing to make yourself feel and look good is to drink plenty of fluids. Especially water! But, a lot of people don't like water because there is no taste. A simple fix to that is to infuse your water by adding different fruits such as lemons, limes, and strawberries. The health benefits are that there is less sugar intake and low calories. Your energy will increase and it makes the water more appealing and that will increase your water consumption.
Plenty of water is also good for your skin and great for digestive support. You might also add cucumbers and mint to change it up. Furthermore, it helps with weight control and blood sugar levels. In fact, there are endless combinations that you can try that are good for you and taste great.
3. Eat plenty of fruit, vegetables, and protein.
While you are adding fruits and vegetables to your water don't forget to make yourself a plateful. Eating plenty of different colored fruits and vegetables will give you many health benefits. One primary benefit is that it lowers blood sugar and pressure. It also helps reduce the risk of stroke and heart disease and prevent some types of cancer. In addition, it helps with eyesight and digestive problems. It also helps keep your appetite down for better weight control. Add some protein to add some more benefits to your meal. Start out your day with fruits, vegetables, and protein-packed breakfast.
4. Hike for your health.
After the protein-packed breakfast, you can go for a hike. Getting outside in the fresh air is nature's medicine and healthy for you. Hiking has many health benefits starting with a powerful cardio workout. While you are hiking you are also lowering your risk of heart disease and improving your blood pressure alongside your blood sugar. Bone density will improve and you will gain strength in your legs and core. Your balance will improve and it will help you control your weight and being outdoors will boost your mood helping with stress and anxiety. Being in nature is important and good for your health. Getting vitamin D by walking is a good way to start your day. Start out slow if you have to then work your way to longer walks.
5. Learn and practice Yoga.
It's so easy to do yoga exercises in your home. Or, you might opt for a studio where you can meet new people, or even better yet you can do yoga outside. Yoga has many health benefits and has been around for five thousand years.
Some of the health benefits range from improving flexibility, strength, and balance to easing arthritis symptoms and back pain. Getting regular exercise helps to relax you and you will get better sleep. Creating more energy will help brighten your mood. Lowering your stress levels and inflammation helps your heart.
6. Enjoy aromatherapy with essential oils.
Another way to look and feel your best is to get into aromatherapy. You can use aromatherapy all day long and also while you sleep. Combining aromatherapy while you do yoga will be very beneficial to your health.
Aromatherapy is using essential oils from plant extracts to improve your well-being. Amazingly, aromatherapy relieves stress and promotes relaxation. It can also help treat many physical and mental conditions such as bug bites, burns, infections, depression, high blood pressure, and insomnia.
7. Looking your best.
After your protein breakfast and some yoga, take yourself shopping. Shopping for new clothes that fit your new body will help to make yourself look good and when you look good you feel good.
Remarkably, when you feel and look good, your body naturally releases the four happy hormones dopamine, serotonin, oxytocin, and endorphins. So, why not try out some graphic t-shirts that are out of this world by stocking up on some cool graphic tees. These are easy to purchase if you don't want to go out to shop and order online. They have fun graphic tees and basic tops and bottoms. They also have underwear and other accessories.
8. Visit Rescue Spa.
Everyone wants to look and feel like their best self. With a visit to Rescue Spa, you can, too! You might visit their locations in either New York or Philadelphia but if you can't make it in person they offer virtual consultations with instructional videos for your convenience.
Rescue Spa is a full-service day spa that offers many unique experiences that will restore and rejuvenate your skin. Rescue Spa gives its clients a personal approach to skincare. They give a diagnosis and then the best advice on products and procedures that work best for your skincare needs.
They have over 30 years of experience in the skincare industry. Rescue Spa skincare combines natural, pure, and concentrated ingredients with advanced technology procedures to get the best results for your skin.
Microcurrents which is a weak electrical signal that is applied to the skin to make the skin smoother, firmer, and fights fine lines and wrinkles.
Microdermabrasion is for when you want to sand away a thicker uneven outer layer of your skin. It will also treat light sun damage, stretch marks, and light scarring.
IPL will hit you with light waves to stimulate collagen growth which helps to reduce fine lines, wrinkles, and scars.
LED is the light therapy that you have been waiting for. It is a non-invasive procedure by using light therapy that exposes the skin to light energy.
ionixLight if you want five procedures in one then this is the one for you. This can treat sagging skin, acne, dark spots, large pores, and aging.
MOXI is the gentle approach to skin treatment by improving sun damage and aging signs by using a revolutionary laser.
eMatrix uses a unique and innovative treatment that uses radio-frequency technology and it helps with the appearance of sagging skin, scarring, wrinkles, and blemishes.
Other experiences that you can get at Rescue Spa range from getting laser hair removal, LED body, vela shape III, manicures and pedicures, facials, Biologique recherche treatments, bodywork, and massages, brows, and lashes, makeup tips to apply the new products and hairstyling services.
All services are for women and men and if you are unable to make it there you can shop online and gift certificates are also a nice gift.
In conclusion.
Another way to feel good and to get happy hormones is to be around people you love. That is the ultimate way to feel good. Having good conversations with people that bring out the best in you and want the best for you is very good for your emotional and mental health. If you can, try going on a vacation with family or friends. Taking a nice trip away or just taking a break from your everyday life can improve your mental health.
If you have any questions or suggestions, we always love to hear from you in the comments below. Also below are links to more fun and informative articles about ALL things DESIGN for your home or business.
Images Courtesy of Canva.
Other Posts You Might Enjoy:
5 Tips for Healthy Eating You Can Use Today
Tips for Curly Hair: Get Healthy Hair & Beautiful Curls
3 Easy Ways to Design a Serene Zen Space in Your Home
Share This Story, Choose Your Platform!