With Mother's Day recently passed, it is now time to celebrate our Dad's and what better way for a modern, style conscious father, something to wear?  Today we have a guest writer from Slater Zorn that has some suggestions on what a dapper dad may be interested in for father's day.
(Dig This Design On Pinterest)
Stadium Style For The Dapper Dad
This is a Slater Zorn Stripe Sleeve Quarter Zip Michigan Sweater that any age Dad would enjoy.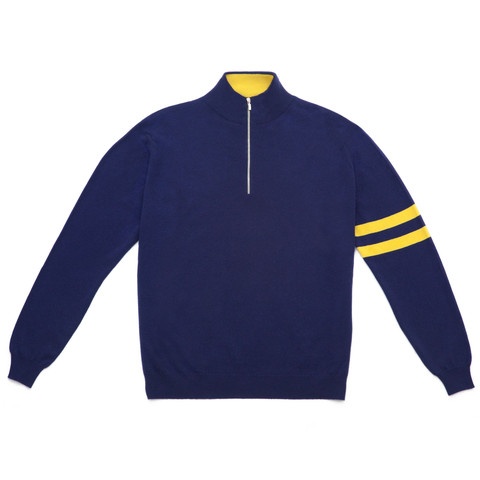 (Dig This Design On Pinterest)
This styling dad is wearing a Slater Zorn Stripe Cable Knit Crew Neck Mizzou Sweater.
With Father's Day up ahead, why not give your sport-loving Pap the gift of stadium style with matching garments and accessories from the first ever luxury fan fashion line, Slater Zorn? Just launched in December, www.slaterzorn.com features tons of colorful curated products to choose from.  Think vibrant scarves, socks, sweaters, shorts, arm warmers and even belts with states woven into them in authentic team colors!  Designed to take fans from the office to the arena to the after-party in style, Slater Zorn's garments and accessories are built in the finest quality fabrications, in an enormous array of color combinations. Be a sport and get some of these super-fan(tastic) duds for dad! You'll be sure to win the trophy for Best Gift this year!
JLW is head of "Copy & Communications" at Slater Zorn