When you're a tenant, it can feel like the place you live is never truly yours. Rather, it's something that you're borrowing; it's not your house, but it is your home. It's a strange in-between kind of arrangement because of course, you are just borrowing the house – but some tenancies can run and run, meaning that you're there for years on end, without any actual claim to the property.
There are benefits to living like this; for the drawbacks mentioned above to be considered worth it. If something goes wrong with the property – for example, the boiler leaks or it is discovered it needs complete rewiring – then it's not your problem. Or if you suddenly need to move to another city for work, you can pack your belongings, hand in your notice, and find a room for rent in the next city you're going to call home. You don't have to worry about finding a buyer, buying a new house, or any of those other realities that people who own their own home have to concern themselves with if they need to move house on short notice.
Renting is very much a case of ups and downs; the good and the bad. While that's inevitable, there is one area that is always going to be difficult to negotiate: your relationship with your landlord. This relationship is one of mutual need; you need somewhere to live, they need someone to pay the rent. However, they are always going to be the one with the ultimate control – they can tell you to move out, and just find someone else to pay the rent.
Therefore, getting on and then staying on the good side of your landlord is imperative. That means you're going to want to ensure that, for the duration of your tenancy, you're avoiding these classic mistakes that tenants make – and that drive their landlords completely crazy.
4 Things to Not Do as a Tenant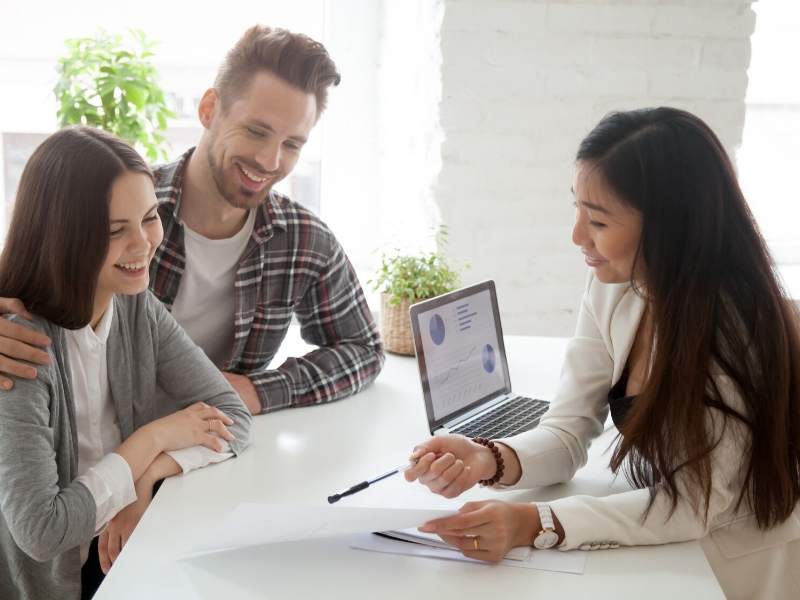 1. Not Declaring Pets
If you can find a landlord who will allow you to have pets, hang on to them – because the majority won't. However, the reason for this is not some anti-pet stereotype that's unique to landlords; it's a condition often dictated by their insurance policy. Pets have a tendency to make a mess and cause damage. If you have a pet who does just this, then your landlord isn't going to be covered by insurance for it to be rectified. So don't do it, no matter how tempted you are – you're invalidating your landlord's home insurance, which also leaves you unprotected if something goes wrong with the building itself.
If you want to have pets, you can sometimes talk to your landlord about arranging a waiver. You can sign a document to affirm that you take responsibility for all financial costs incurred because of damage by your pets. This could end up being expensive, but it's better than struggling to find a landlord who will take pets without any such caveat.
2. Not Responding To Communication Promptly
If your landlord makes a habit of calling you several times a week, then that's a problem that's bordering on being invasive. Thankfully, it's also pretty rare; most landlords will get in touch a few times a year, once a month at most. When they do so, make sure you take the time to actually reply to them. They might immediately panic and begin to wonder what's happened to you and their property? Many landlords have had tenants leave their property without giving notice, so if they can't get a hold of you in a decent time frame, they're going to assume that the same thing has happened to them again. So when you see a call or an email from your landlord, make sure you respond to it as quickly as possible.
3. Being A Troublesome Neighbor
The last thing any landlord wants to deal with is the problems that you cause with your neighbors. If you keep odd hours, park wherever you want on the street, or just want to be allowed to play music at whatever volume you see fit then – well, frankly, renting probably isn't for you. It's one thing to do those things as an owner-occupier when you can face down any annoyed neighbors who are troubled by your behavior, but it's quite another as a renter. If you're problematic and your landlord receives a number of complaints, then they're going to start eviction proceedings just for the sake of an easier life. As a tenant, you want to try to be polite and restrained with your behavior. The vast majority of people reading this would do this anyway – but nevertheless, sometimes it helps to reinforce the point, in the name of furthering landlord-tenant relationships!
4. Making Permanent Changes To The Interior
It makes sense that you'll want to put your stamp on things when it comes to enjoying your rented home or room – but don't take it too far. Even if you've been a tenant for years and the place basically feels like it's yours, it's important that you remember it's not. It's one thing to change the wall colors or even the carpets to make yourself feel more at home – but stay away from permanent changes. If you're going to be doing anything that would require substantial work to return to its previous state – such as remodeling the kitchen, replacing the roof or demolishing a wall – then it's essential that you get your landlord's permission before doing so. Ideally, you need to obtain this permission in writing so you have evidence for it.
By keeping the four above points in mind, your life as a tenant – and your relationship with your landlord – is going to be far more manageable. Enjoy your many years of happy renting!
Images Courtesy of Canva.
Other posts you might enjoy:
Becoming a Landlord – How to Avoid the Pitfalls of Managing Rentals
Landlord Tips for Marketable Properties
Tips for Thriving in Tiny Apartments
Share This Story, Choose Your Platform!