One use of the best portable toilets is in the construction industry. So, in this article, we explore how they revolutionize this industry.
If you are looking to hire portable toilets for this purpose or for portable toilets for camping, or any other situation or event in which there are lots of people in attendance, then you find that let loos is a company online that can assist you with this kind of service.
It is quite a specialist area, so it is good to know who you can turn to for help. If your construction site needs portable toilets, continue reading for the latest background and information.
Best Portable Toilet • History and Interesting Facts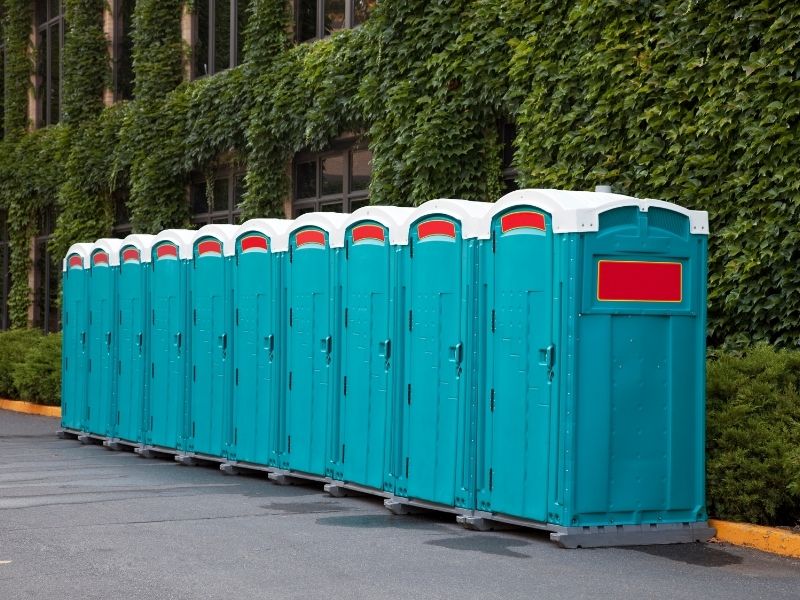 History of the Portable Toilet
If we discount the one under the bed, if we go way back, then the first portable toilet, rather than chamber pot, was invented in the 1940s.
The first modern porta-potty, as they were referred to, was used in the town of Long Beach in California. It was created by a loading supervisor at a dock to improve the efficiency of his workers.
George Harding would then create his polyethylene plastic portable restroom in the 1960s, which he patented.
Another name in use is Porta John, leading us to wonder, who is John? This term derives from a man with the name of Sir John Harrington.
He first installed a flushing toilet inside his house before one was later made for the queen in around 1596. That would likely make it Elizabeth Stuart, Queen of Bohemia, who reigned from 19 August 1596 until 13 February 1662.
So, that constructs the history nicely. Now, on to how it improves the lives of construction workers the globe over.
Benefits of Portable Toilets During Construction
Productivity improves among construction workers because they do not need to travel long distances to a toilet several times per day.
Construction workers who venture longer distances to facilities might potentially become unhappy when they find themselves spending more money. This temptation to buy unnecessary extra food, drink, or confectionaries en route then becomes a possibility.
Moreover, many public toilets are more expensive than spending a penny. In fact, as much as twenty pence from my experience.
Also, if you invite clients to a construction site, you will then have portable toilets to service their needs.
The sanitation, the water supply, and the nearby plants will all benefit from a portable toilet in situ. Portable toilet facilities will keep the construction site clean and free from microorganisms, harmful bacteria, or diseases.
In accordance with UK law, toilet facilities must be provided for people that work on construction sites. Refer to the Health and Safety at Work Act 1974. For the legal requirement alone, temporary toilet situations are here to stay.
The Future of Portable Toilets for Companies
So, what is the future for portable toilets? Well, given their temporary nature, the likelihood is that most construction firms, events companies, or individuals, will continue to hire them rather than buy them.
Hiring means that construction companies do not need to store the portable toilets in-between jobs and already have someone enlisted who will empty the tanks.
Companies such as let loos will provide the full service in delivering these portable toilets, installing them, positioning them, emptying their tanks, and then collecting them afterward.
The future then is not whether portable toilet hires continues, but the services that they provide. What some may view as "a means to an end", others may want to experience more luxury.
This may, of course, depend on what the portable toilets are being hired for and how luxurious an event is that is taking place.
If you would like to read more about the construction industry in general, you can view the article by clicking on the link.
If you have any questions or suggestions you want to add, please add your comments below. You will also find links below to go to more great articles about ALL things DESIGN for your home or business.
Images Courtesy of Canva.
Other Posts You Might Enjoy:
3 Products to Prevent Damage During Construction
8 Ways to Protect Your Flooring During Construction
Share This Story, Choose Your Platform!