Every property investor only desires to increase their real estate investment portfolio. Fortunately, owning more property is a dream that you can achieve, even as a newbie. You only need to conduct in-depth research and invest according to your present finances and financial goals. So, do you want to know how to build a real estate empire? If yes, this article intends to guide you through the right steps. Therefore, you are invited to continue reading to learn the steps to success in building your real estate empire.
The Steps to Build Your Real Estate Empire Successfully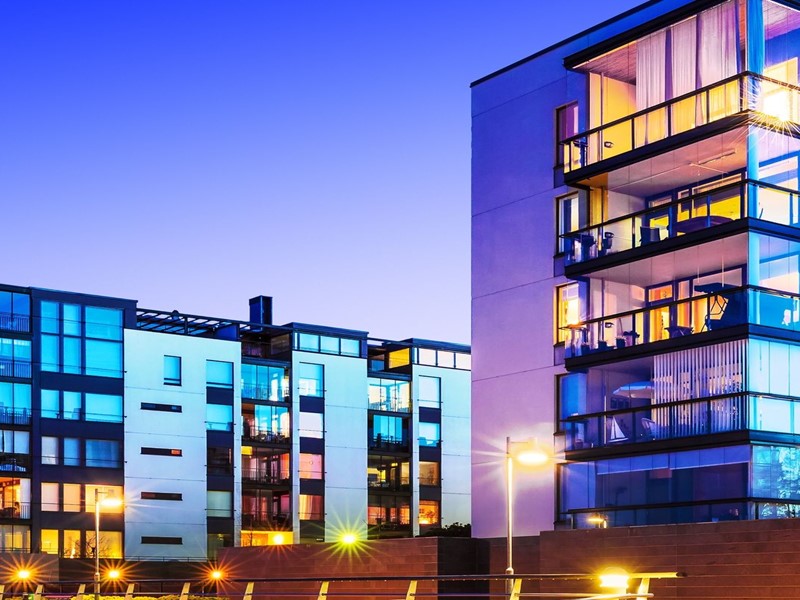 1. Establish Your Foundation
Education is key to building a robust real estate empire. Plus it helps you avoid making unprofitable decisions. So, use different online resources for building a real estate empire to help set you on the right track. Moreover, educating yourself will help you become confident in every step you take.
2. Choose an Investment Strategy
You must learn about the different strategies involved in real estate investing and find a suitable one for you. This article on how to build a real estate empire explores the different real investment strategies.
⎆ Fix-and-Flip
The fix-and-flip approach helps you to uncover properties needing improvement. After making the repairs, you can then resell them at reasonable prices. You can utilize this model if you need to pay bills and build cash savings for further investments.
⎆ Wholesaling
Wholesaling simply has to do with making profitable deals on investment properties and reselling them shortly for a little profit. Remember that you have to be a whiz in marketing and bargaining to employ this model.
⎆ House Hacking
House hacking is another investment strategy. It involves inhabiting a home that generates income, such as a duplex or a house with unoccupied space. This strategy will help you lessen your aggregate housing expenses. Additionally, you get the opportunity to understand the landlord business. 
⎆ Live-In-Flip
The live-in-flip enables you to buy a house, refurbish it and resell it in two years or more for a profit.
⎆ BRRRR Investing
The BRRRR investing simply means buy, remodel, rent, refinance, repeat. You can use this strategy to build your portfolio quite early.
⎆ Short-Term Buy and Hold Rentals
The rentals approach entails purchasing and owning rental properties for a short term, say one to five years. Usually, real estate investors employ this strategy to force property appreciation via remodeling, reducing cost, and increasing rent.
⎆ Long-Term Buy and Hold Rentals
In this case, you hold rentals for an extended period. While this strategy may be slow, its advantages include rental income, price appreciation, and loan amortization.
⎆ The Trade-Up Strategy
This plan is ideal for building a real estate empire promptly from small to more significant properties, usually through 1031 tax-free exchange.
⎆ Hard Money Lending
Hard money lending gives short-term loans to real estate investors who acquire rentals or buy and flip properties. They also entail high-interest rates and high risks but are incredibly profitable.
⎆ Syndication and Crowdfunding
Syndication involves pooling your finances with other investors to own real estate or make loans. It's also an approach to utilizing the above strategies without enforcing the deals alone.
Crowdfunding is a growing form of syndication and involves investing in online channels that market deal opportunities. Such platforms demand that you're an accredited investor.
⎆ Real Estate Investment Trusts (REITs)
This strategy is comparable to a mutual fund. Nonetheless, REITs only enable you to acquire a portion of several commercial, income-generating properties. 
Remember that you can blend different strategies at various times. For instance, you may start with house hacking then move to long-term buy and hold rentals.
3. Save Your Money to Invest
Usually, you need capital to invest in real estate. If you're using conventional financing, you'll have to generate a minimum of 20% for a down payment. To achieve this percentage, create a budget that involves a monthly saving goal for investing in more properties.
Moreover, you can preserve the monthly cash flow from past deals. By combining your monthly savings and the cash flow from past deals, you'd be able to generate a 20% down payment to build your real estate empire. Additionally, endeavor to start investing in real estate in your 20s by saving to build your empire sooner.
4. Choose Investment Location
Regarding facilities, ensure that your chosen locations include transportation networks to places such as shopping, restaurants, and are desirable for renters seeking a unique lifestyle.
5. Build a Strong Team
Many real estate investment articles suggest that you create a formidable team of professionals to help build your real estate empire. This team should include a real estate agent, an attorney, a lender, a contractor, a property manager, and Certified Public Accountant (CPA).
When choosing your team, say an agent, ask homeowners for recommendations. If you already have a locale you want to buy in or sell your rental in, you'll find professionals in such areas. Also, ensure that your real estate agents aren't seeking houses that only fulfill their needs instead of yours.
6. Diversify
This article about how to build a real estate empire would be incomplete without mentioning diversification. Diversification is a practical approach to reducing risk exposure.
To diversify your real estate investment portfolio, invest in multifamily properties, otherwise known as multi-dwelling units (MDU). These residential housings have a minimum of two units under the same roof. Multifamily properties help generate a significant cash flow than single-family rental properties.
Moreover, investing in multifamily properties helps mitigate risk. Since there are more units, this property type attracts more tenants and lessen the economic consequences for empty space. Besides, if you desire to scale quicker, it's wise to invest in multi-dwelling units as they provide investors with extra income from just one investment.
You can also diversify your real estate investment portfolio by investing in commercial properties. It entails buying properties and renting the units to businesses for revenue. The benefits of this investment type include lower vacancy risks, profitable leasing contracts, constant cash flow, and increased income potential.
Building your real estate empire may not be a walk in the park, nonetheless adhering to the above tips will ensure your success in the long run.
If you have any questions or have tips to suggest, please do so in the comments below. Also below, you will find links to more interesting articles about ALL things DESIGN for your home or business.
Images Courtesy of Canva.
Other Posts You Might Enjoy:
Learning to Negotiate: 10 Pro Tips for Real Estate Negotiation
Denver Real Estate Rental House Market: 6 Tips to Attract Long-term Tenants
The Realtor Services Can You Count on in Atlanta, Georgia
Share This Story, Choose Your Platform!