You have finally run out of space to stash your prized collection of college memorabilia, the beautiful oak table you inherited from grandma, or the growing number of tax records boxes. What do you do next? Rent a storage unit for around $100 a month and move all your excess stuff there. If you don't have an attic, you have one now! These are but a few of the reasons to consider self-storage investment opportunities.
In this article, you'll learn more about the self-storage business and what to look for to transform it into an income earner. Like any other business, running this type of business requires dedication, excellent management skills, practice, and patience. These are the qualities you need to transform the commercial storage units for sale you buy into a source of passive income.
If this interests you, we invite you to continue reading to learn what you need to know about self-storage investment opportunities.
Self-Storage Investment Opportunities • What You Need to Know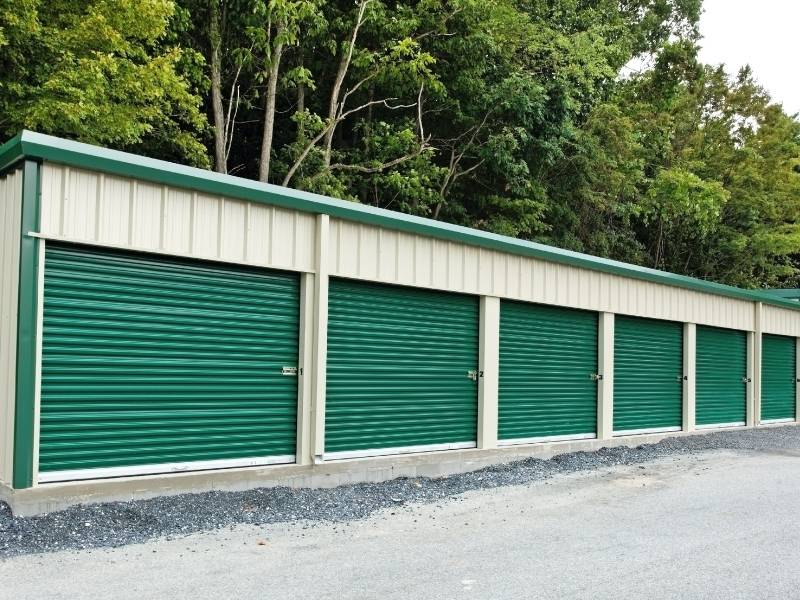 Why invest in self-storage units?
In terms of commercial real estate, self-storage facilities lack the appeal of a shopping mall or a gleaming office building. But while self-storage is an unassuming business, it is a solid investment to make—most often much better compared to other types of real estate.
According to statistics by SpareFoot, there are over 49,000 storage facilities in the US alone, covering an impressive 1.9 billion square feet of space. These are nondescript warehouses with cubicles where Americans store belongings that no longer fit in their homes or not useful in the meantime. Also, over 10 percent of American households rent these spaces.
Another research shows that the global self-storage market is predicted to be valued at over $49 billion by 2024, with the US having a 90 percent domination.
How self-storage generates great returns.
Self-storage investors are experiencing strong and steady profits for years, with no signs of a decline. Even with the crises brought by the COVID-19 pandemic, the industry has managed to hold up. As a savvy investor, you should know that this line of business provides low-risk opportunities to increase your income.
Here are more reasons that self-storage investing is a good idea for you:
1. The industry performs even when the economy does not.
Investments in stocks and 401K come with constant dips and rises, while self-storage investments remain constant.
Typically, economic conditions have a direct effect on most investments, and some industries are more vulnerable to these changes. Conversely, self-storage investments thrive in just about any economic environment.
People will continue to purchase items that require storage during good times. Once the money is tight, people will downsize their residences and demand storage for their surplus belongings.
On the commercial front, increased business activity means there is an increased demand for storage to move their goods. Companies, which are downsizing, still look for storage spaces for their inventories.
2. This business is attractive to lenders.
Due to the profit potential self-storage facilities have, most banks are willing to lend money for their development. This means that it is not that difficult to apply for a loan or a financing option to start your own self-storage business.
More insurance companies are underwriting loans in this industry as well. They want to get into the game because it's clear that it's a winning bet. Not forgetting several family-office resources and hedge funds are pouring their money into self-storage facilities.
3. The industry continues to move forward.
Alt-text: Woman pointing towards a graph showing an upward progression
Self-storage franchises are on their way to becoming as big, if not bigger, than other popular franchise businesses out there, as modern investors are purchasing and upgrading small self-storage facilities to increase their businesses' value and their income.
Other self-storage owners are also refinancing or selling the units to mutual funds, banks, and other institutional investors, so you will not run out of opportunities.
4. Two generations are driving growth.
Most millennials prefer living in apartments rather than owning a home. According to New America, only 32 percent of millennials own a home by the age of 34. Rather than settle in one location, they are open to moving for higher earnings.
The millennial generation enjoys the conveniences, comfort, flexibility, and amenities that come with apartment living. They are also fond of having expensive toys, such as all-terrain vehicles, jet skis, and surfboards, which require storage. They are more likely to search "storage units near me" on Google than any other generation.
As for the Baby Boomers, they are getting older and downsizing their homes. This means they need storage spaces for their surplus items.
5. Several factors help you determine how much to charge for rent.
Self-storage investors can price their units depending on many factors. Some of these are:
Unit size – The bigger your units, the higher you can charge tenants.
Population in an area – When there are more people living in an area than the available self-storage units, there is an automatic increase in demand.
Location – A facility close to residential areas and cities fetch you better earnings than those in remote areas.
Storage duration – Some investors opt to charge more for renting out units for the short term. This move helps encourage renters to sign long-term contracts to increase occupancy rates.
Added sophistication – Storage units with added amenities, like climate control, fire alarm, and CCTV system, allows you to command higher rental rates.
6. Value-added adjustments are inexpensive.
It's easy to increase your income once look into self-storage investment opportunities and start your business. Introducing late fees and administrative fees are simple adjustments that you can do to achieve this.
You can also add value to your self-storage business by offering mobile storage units and rental moving trucks.
Is it a yes or no to self-storage investment opportunities?
Knowing all these things, should you be hesitant about entering the self-storage space now? Investment experts, like Passive Storage Investing, are taking notice of self-storage as an excellent commercial real estate asset class. With an upward trend in occupancy, rental rates, and performance, the self-storage industry provides a tremendous opportunity if you can purchase an asset at the right price.
When you put everything together, an asset that is recession-resistant and still provides positive cash flow is a compelling argument for including it in your diversified commercial real estate portfolio. In the beginning, you might not make large profits. However, once you break even and automate daily processes, your investment can turn into a lucrative passive source of income!
Finding the best investment opportunities is not always easy. If you have any questions or suggestions, please let us know in the comments below. Also below, you will find links to other articles about ALL things DESIGN.
Images Courtesy of Canva.
Other Posts You Might Enjoy:
An Article on How to Build a Real Estate Empire
How to Be More Energy-Efficient in the Kitchen
Elegant Home Décor Ideas Simply by Using Glass and Mirrors on Budget
Share This Story, Choose Your Platform!