On a recent girls nights out at the best Italian restaurant in Vero Beach, Trattoria Dario, we bellied up to the bar to get one of, Craig McCarty's cocktail creations. Craig is the head bartender at Trattoria Dario and always takes care of my fetish of drinking clean, mixing drinks with only fresh ingredients. He dazzled the group with his unique creations, shaking up a jalapeno margarita for Lucy and a fresh watermelon martini for Paula and myself.
Well, you know I completely took advantage of the opportunity and invited Craig to join us for "Clean Drink Happy Hour" so he could share his mixology know how with our viewers, so we took it on the road!
Watermelon Dream Martini
4 oz. Tito's Vodka
2 oz. Seedless Watermelon Puree
6 Mint Leaves
Mint Sprig for Garnish
Instructions:
Shake vodka, mint leaves, and watermelon puree with ice and strain into chilled martini glass.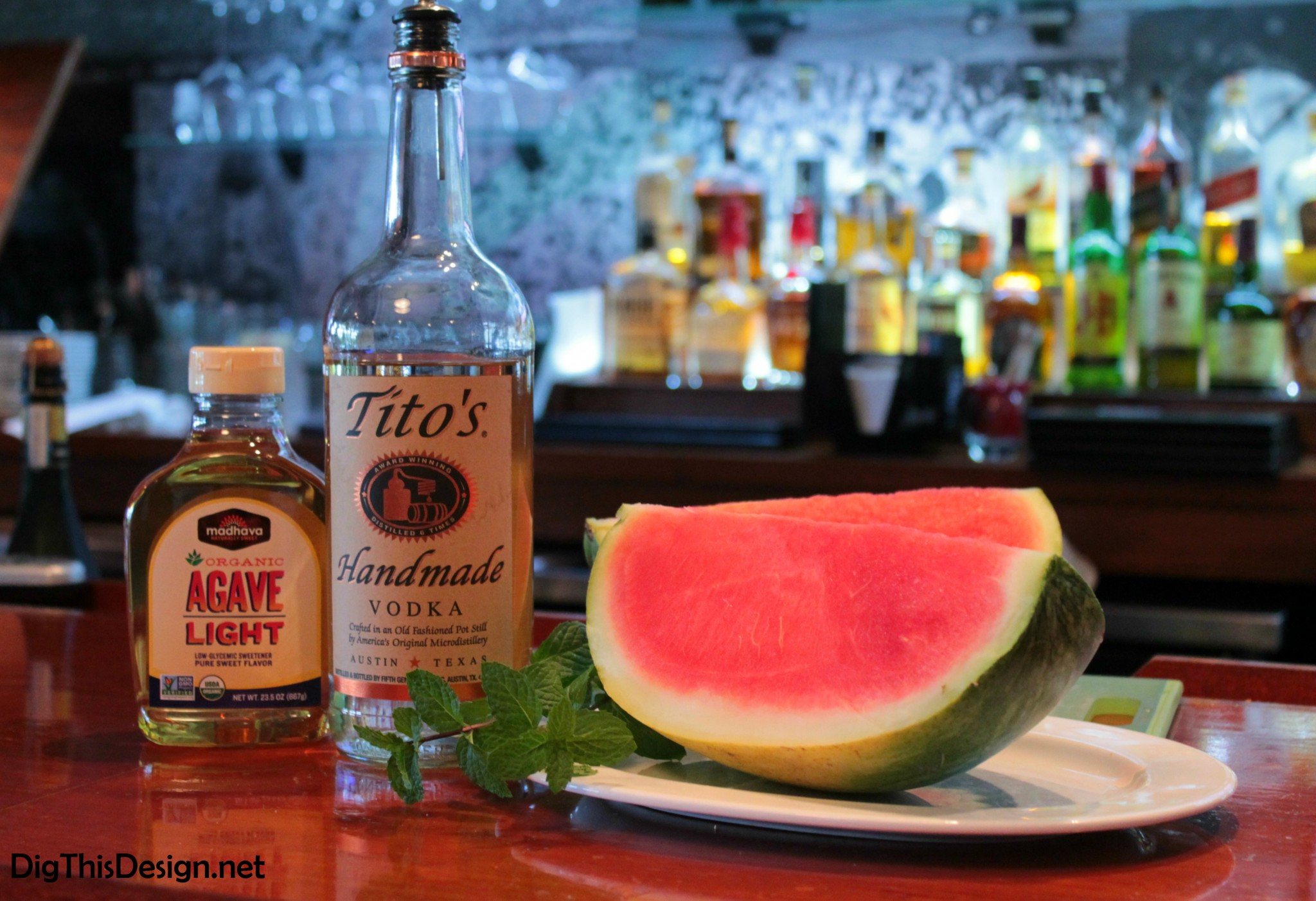 Puree Recipe:
1/2 lb. fresh seedless watermelon chunks
2 oz. light agave nectar
Blend to puree consistency.
OMG, this cocktail ROCK'S as my favorite summer drink! Thanks to all our friends at, Trattoria Dario for being a part of "Clean Drink Happy Hour" and remember friends, until next time keep it clean!
Photography by Patricia Davis Brown Designs, LLC.
Photographer Stephanie Davis
Share This Story, Choose Your Platform!