Everyone is now looking forward to Spring with its cookouts and porch cocktails which means it's also time to get ready for guests. Even though the powder room is one of the smallest rooms in your home, it is also one of the most viewed by your guests. That's why powder room updates are a must this time of year.
Spring Powder Room Ideas
To gain inspiration or just for fun, let's turn our attention to this special space and imagine the possibilities for Springtime powder room decor.
Variegated Tiles for Spring Impact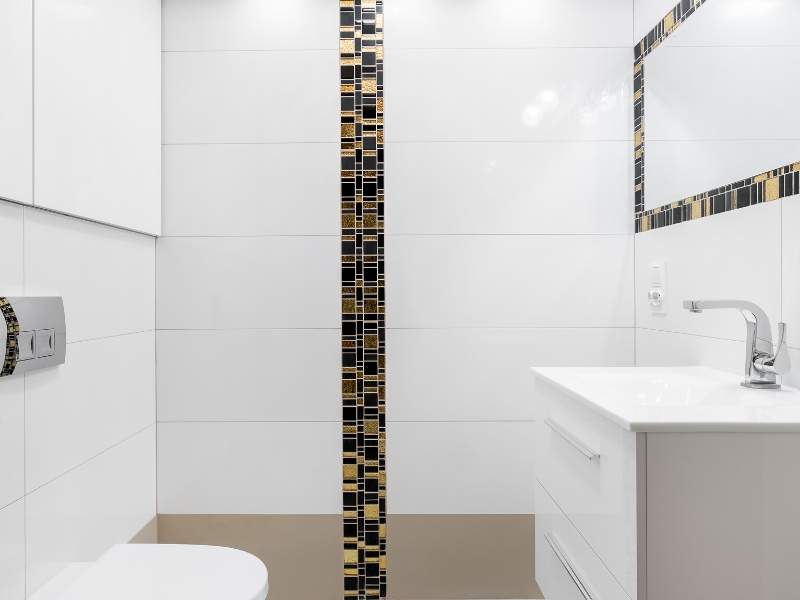 Create a fun variated Spring tile statement wall to make your powder room stand out. This bright white room gets a pleasant splash of attention with a statement stripe of variegated tiling. The tiling also surrounds the large mirror for a fantastic designer look.
Yellow and White with Pops of Grey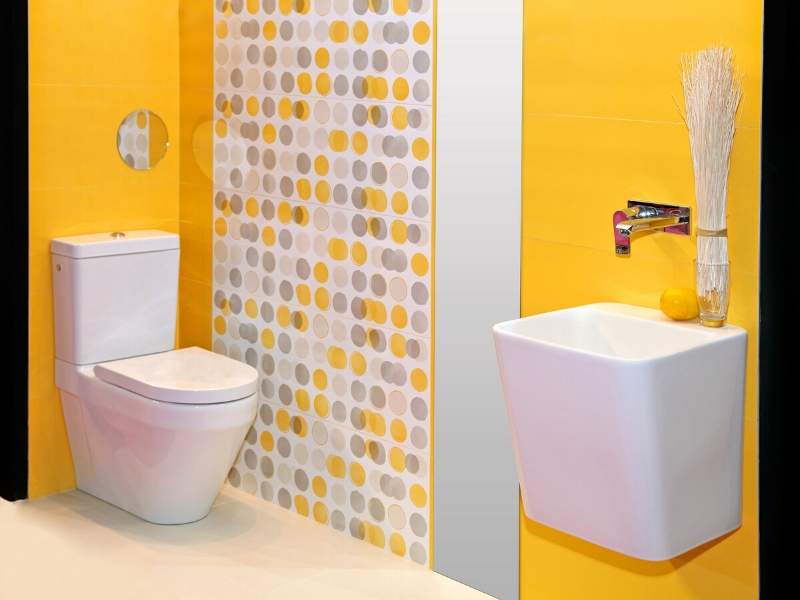 You can turn even the most neutral of settings into Spring by combining bright white and yellow with soft shades of grey dots. This little powder room carries a not-so-subtle vibe in this refreshing fit-for-Spring powder room.
Natural Light Brings Spring Inside
If you enjoy a soft and calming look, you'll love this bathroom and its decor. This is also a good example of natural lighting working together in mirrored reflection to give your guests a bright and cheerful environment.
It is my hope that you gleaned some inspiration from these examples. Naturally, this only touches the surface of excellent ideas for Spring design so keep coming back to learn more. I wish you the best of success with your Spring powder room design.
Other Posts You Might Enjoy:
Elegant Mural Themes for Your Bathroom
Bathroom Lighting Replacement; What You Need to Know
Children and Bathroom Safety; 4 DIY Tips
Share This Story, Choose Your Platform!