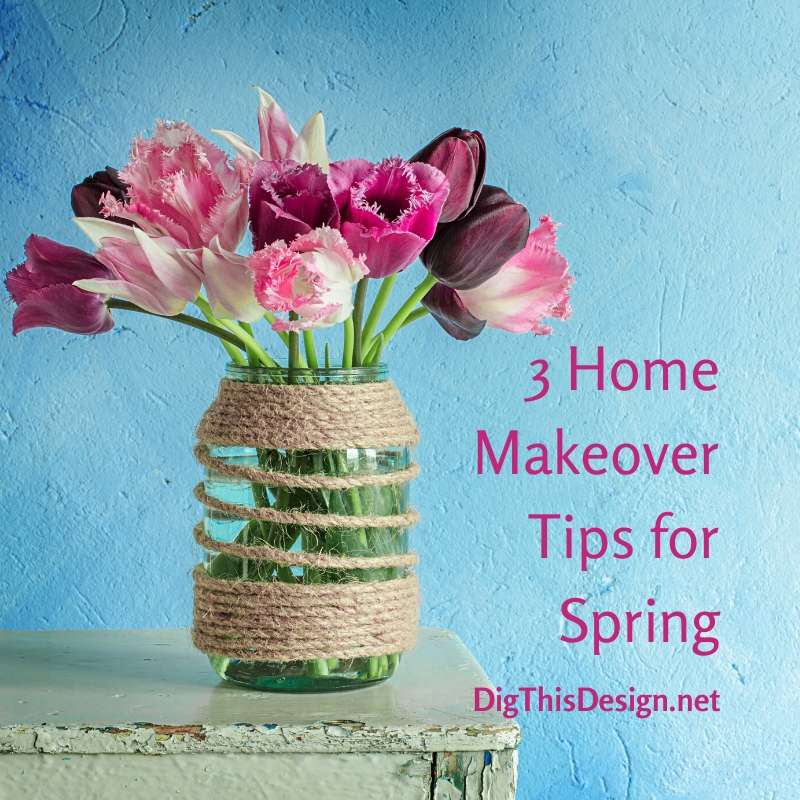 Spring is the perfect time of year to tackle all the home makeover tips you've been wanting to take on. The weather is finally getting warmer and you probably want to throw open the windows and invite the company. We're all for a good spring makeover for your home – especially if you've been cooped up inside during the cold winter months.
No matter how big or small your budget is, there are a host of great home makeover tips that'll spruce up your place for spring. If you're a DIY-enthusiast, you'll love these. Even if DIY isn't your thing, there's nothing better than rolling up your sleeves and preparing your home for warmer weather.
Before you dive into your home's spring makeover, we highly recommend you sit down and make some places. Figure out your timeline, as well as your budget and consider what needs to be done vs. what you want to be done. Remember, the bigger tasks like home renovations take more time and money, so if you're not ready to dive into the deep end, we suggest sticking to the simpler, more aesthetic projects. Here are three great home makeover tips that'll get your place ready for spring in no time.
Easy-Peasy Makeover Tips for Spring Designs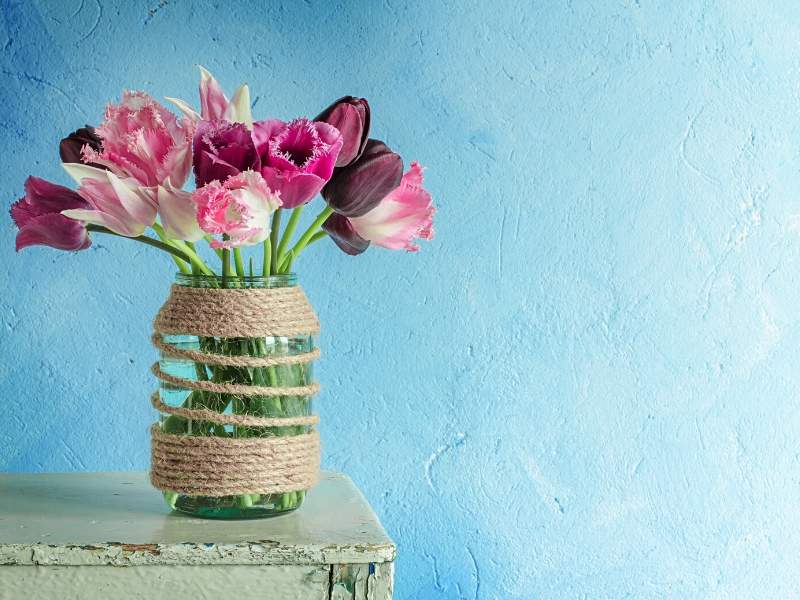 Add a Splash of Color
DIY budgets tend to vary, but if you're on the tighter end of things, you'll want to get creative with your funds. One of the best home makeover tips for spring is to inject a splash of color into your property. During the winter, we tend to opt for warmer, darker colors like navy and maroon. Spring, however, is the time to bring things back to life. Dig into your cabinets and find some old vases or glass bottles. Add a bright ribbon and spring flowers or greenery, and it'll breathe new life into your home.
If you have old cushions or blankets that look tired and threadbare, consider giving them a facelift. Go to your local craft store for some colorful fabric and whip up some new cushion covers to perk things back up. Not that handy? Luckily, there are plenty of budget-friendly cushion covers and such on the market today. We also recommend investing in some new materials for your blinds or drapes.
With lighter fabrics and a brighter, lighter color palette, you'll invite spring into your home in no time. Make sure you measure things properly, then dive in. Now's the time to flex those creative muscles!
Refresh Your Home Decor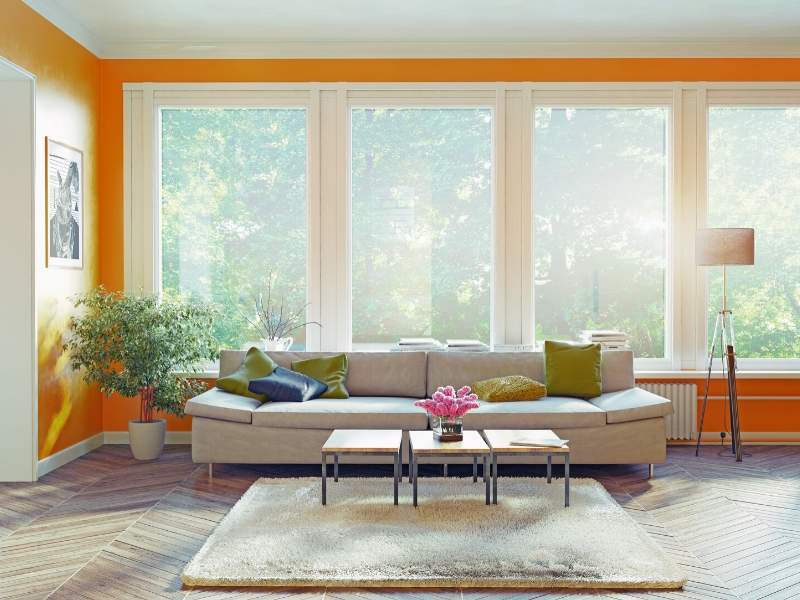 Spring is also the perfect time of year to look at your home interior with fresh eyes. If you've ever wanted to embark on a proper spring clean, now is a perfect time. Take a good hard look at everything in your home. Clear out the clutter and junk. If you haven't looked at something or used it for a year, chances are it's time to get rid of it. Place any old clothes or toys in bags and set them aside. When you have enough, consider donating them to charity or throwing a yard sale. One of our favorite home makeover tips is to put the money earned from your sales towards new home projects. It's a great way to refresh your home and stretch your budget.
Another great idea is to take a look at how each room is arranged. See how your furniture works within the space, and consider rearranging it to allow for more foot traffic and movement. Move the bulkier pieces aside and give the smaller furniture items more prominence. By doing so, you'll lighten up the whole area and create a more inviting environment. If you're ready to go a step further, add brighter colors here, as well, or create a feature wall to draw attention to a specific area.
Tackle Backyard Projects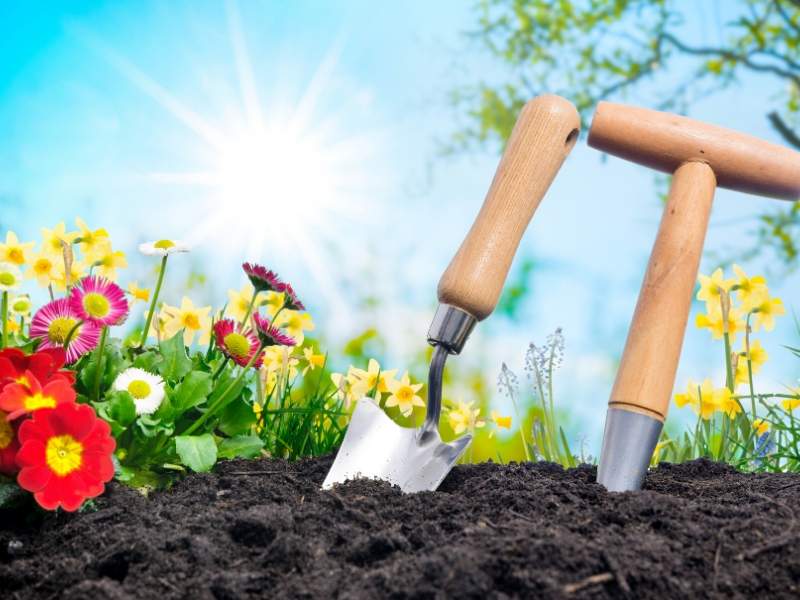 Spring is also the perfect time to tackle backyard projects. Regardless of how large or small your yard is, you want to make certain that your outside space is ready for the warmer months ahead. Start by planting fresh herbs and spring flowers. The mild spring weather offers a hospitable environment for new plants and bulbs to grow and thrive. Additionally, clear away leaves and debris left behind from fall and winter to create a brighter, cleaner outdoor area.
While working outside, make certain to review the structural state of your property, as well. The winter months do a number on our homes and properties, and you want to ensure things are solid for the seasons ahead. In particular, inspect your room and load-bearing walls. Do you think you might need a roof repair or estimate? You can find more info here.
Home Makeover Tips Are Just the Beginning
In the world of design, we love a good home makeover, and we enjoy offering home makeover tips for homeowners. Spring is the perfect time to breathe new life into your home and it's a great time to prepare it for months of social gatherings with family and friends. We always recommend you start with the big things. If you have areas that need significant attention and repair, tackle those first. Structural issues are never something to mess around with, and the aesthetic issues can take a backseat for a little while.
All that said, however, our spring home makeover tips truly work for any budget. Get creative. You can use what you have, as well as your own design prowess, to transform what's already on hand. A little goes a long way. If you're not sure where to start inside, we always say that you should start with fresh greenery. The inspiration will follow; trust us!
Images Courtesy of Canva.
Other Posts You Might Enjoy:
5 Tips to Transition Your Wardrobe from Winter to Spring
Preparing Your Front Entryway for Spring
Garden Enhancements to Try Out This Spring
https://digthisdesign.net/wp-content/uploads/2018/03/3-Home-Makeover-Tips-for-Spring.jpg
800
800
Melissa Moore
http://development.digthisdesign.net/wp-content/uploads/2016/11/OLD_DigThisDesign_logo.jpg
Melissa Moore
2018-03-31 08:42:25
2021-01-16 10:49:28
3 Home Makeover Tips for Spring