The Passover Seder Plate is a special plate containing symbolic foods eaten or displayed at the Passover Seder. Each of the six items arranged on the plate have special significance to the retelling of the story of the exodus from Egypt, which is the focus of this ritual meal. The seventh symbolic item used during the meal — a stack of three matzos — is placed on its own plate on the Seder table. Others place the Seder plate on top of the stack of matzos.
The result is a beautiful, artful presentation. Below are three different Seder plates that we found interesting and inspiring.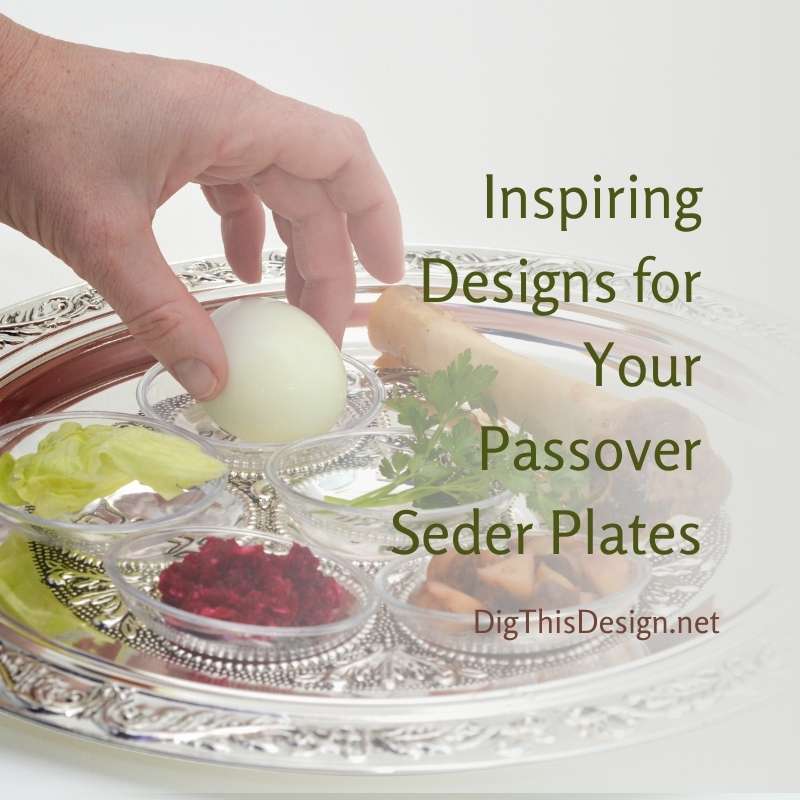 Traditional Passover Seder Plates
Work a traditional Seder plate setting with your own twist.
In addition to displaying the main Seder plate, this plate features symbolic foods of Passover into individual place settings. The carafes of wine can double as place card holders keeping tradition alive.
In the picture featured below, a tradition setup with the Passover symbol is shown. The six symbolic items have a place traditionally set in a circle with a seventh spot open in the middle.
Decorative Designing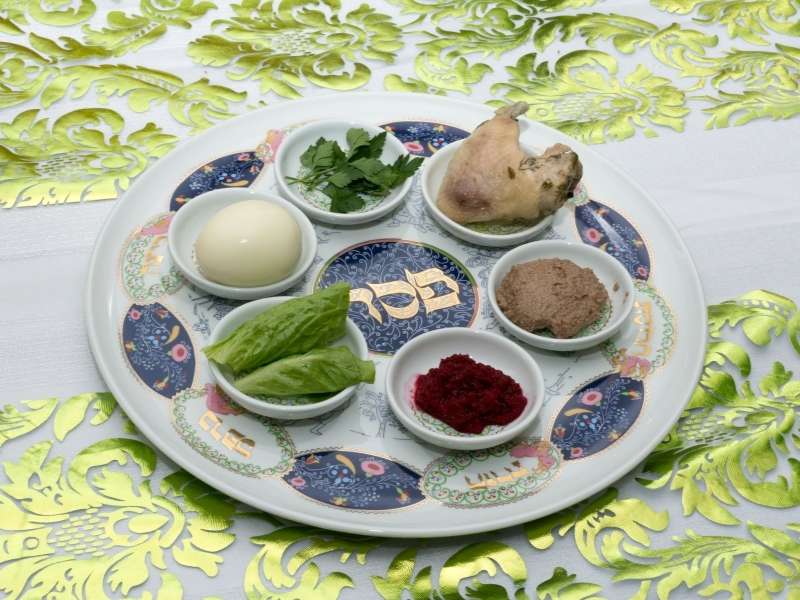 Passover Seder plates can be both traditionally functional and have their own design illustration. Below are two different plates that function in a customary way and yet are unique.
Some plates have an excellent combination of traditional design, but also maintains a personal feeling. There are places for all the ritual items on the plate and it's also designed with a lovely print.
This plate is also created with intent to be used in a conventional way, but the design has been brightened and exemplified with it's own design scheme, shape and golden color theme.
Uniquely Designed Seder Plating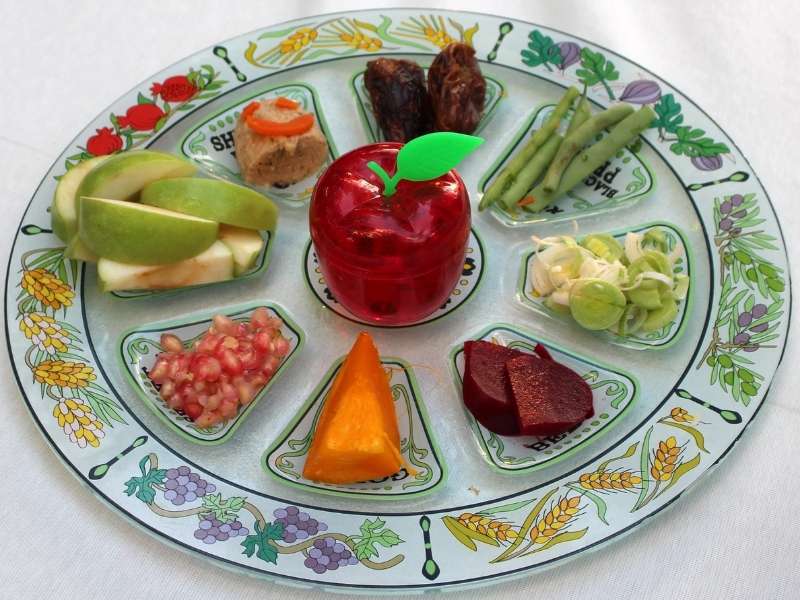 Some seder plates take things to the next level of design, but also keep things true to their traditional inspirations and the six piece rituals.
The plates have spots for each of the 6 foods but not a traditional plate itself.  The above plate's pattern is lovely and delicate, created for a casual setting.
Images Courtesy of Canva.
Share This Story, Choose Your Platform!