With the holiday season fast approaching, it's great to give your hostess a gift to show your appreciation. The PDB Homestore has exactly what you need to bring your hostess a special gift. All three of these gift ideas will surely go great with her home and style. Below are three of our favorite picks.
Votive Candle
These Votive Candles in Brown Sugar Fig come in a set of 12 and are perfect for your hostess. These candles not only smell great but are eco-friendly. Here's why: The Eco Palm Wax is a steam distilled essential oil that has therapeutic benefits. Additionally, palm is a tree crop that enhances biodiversity and carbon sequestering, uses very little water, and is GMO free and pest resistant.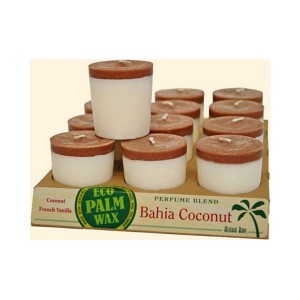 Drinkwise All Purpose Glass
This set of drinkware comes in a set of 12 glasses and is made for all purposes, which your hostess will definitely appreciate. The glasses are industrial dishwasher safe and can go through more than 3,000 washings! These glasses are longer lasting and are stronger than SAN and polycarbonate. These glasses feature the following:
– Glass-like clarity
– Heat resistant to 248° F
– Chemical resistant
– Crack & craze proof
– Impact & shatter resistant
– Industrial strength

Birds Painting
Bring your hostess some creativity with these beautiful and colorful paintings of birds. These paintings come in a set of four and will surely brighten up your hostess' home. They come in four colors and have hand painted accents. This will surely be a conversation piece and look fabulous in her home.
Written by: Sharan Kaur, FizzNiche Staff Writer
Images Courtesy of Canva.