If you are someone who finds yourself scrambling to pull together a Halloween costume a few days before a Halloween party, then this post is for you. Fortunately there is still time to put together a great last minute, quick Halloween costume! Here are four last minute Halloween costume ideas, because it's not too late to dress up!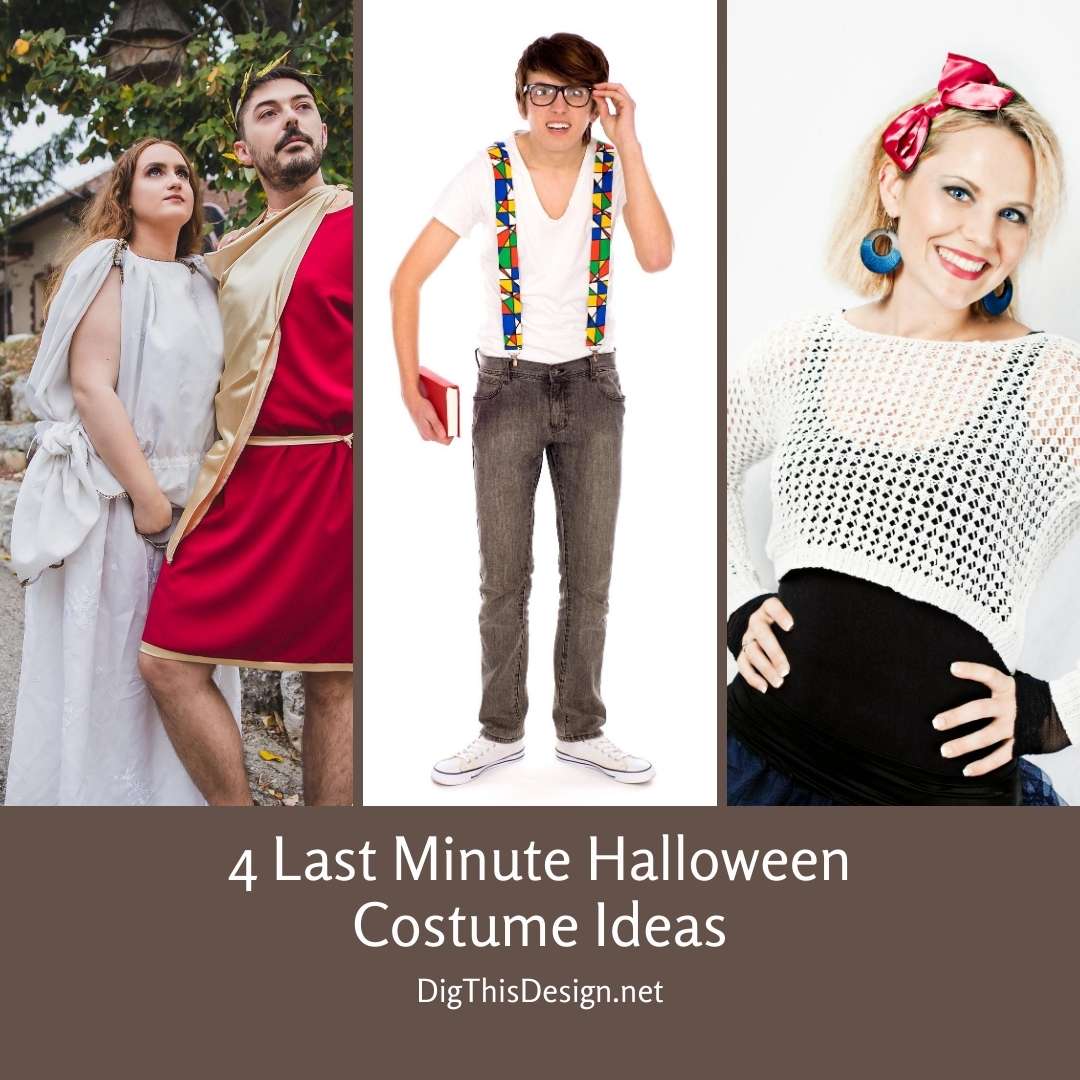 Ancient Greek God or Goddess
Have a lot of white sheets at home? Then why not be a Greek God or Goddess? Wrap a sheet made out of cotton, satin or whatever you have on hand around your body in a toga style. Then use rope or ribbon to make the belt in order to hold the toga together. And then accessorize! For women accessorize with gold necklaces, a headband, and earrings. Then top the outfit off with gladiator shoes. For men use gladiator shoes and a gold crown.
Nerd
A nerd costume is extremely easy to put together and no one will know it was a last minute Halloween costume. For the outfit use large glasses, high-waisted pants, suspenders and a bowtie. Also wear a dress shirt and put pens in your pocket. For an even better effect, add duct tape to your glasses!
Where's Waldo
Waldo wears a red and white striped shirt, red hat, large over sized glasses, and jeans. If you don't own a red and white striped shirt it's easy enough to make one. Just take a plain white shirt and then use colored duct tape to create the stripes!
80's Person
Go back in time and imagine you're living in the 80's! The 80's look is very simple to put together. For women wear a sweatshirt or an off-the-shoulder shirt with bright leggings and legwarmers. Even if the outfit doesn't match – it's okay since it's the 80's! Pull you hair into a high ponytail that's off to the side. To accessorize, wear neon bracelets and neon earrings. For men, wear baggy, ripped jeans and a t-shirt under a leather or denim jacket. Finish off both outfits with a pair of Converses.
Written By: Sharan Kaur, Fizzniche Staff Writer
Images Courtesy of Canva.
Share This Story, Choose Your Platform!