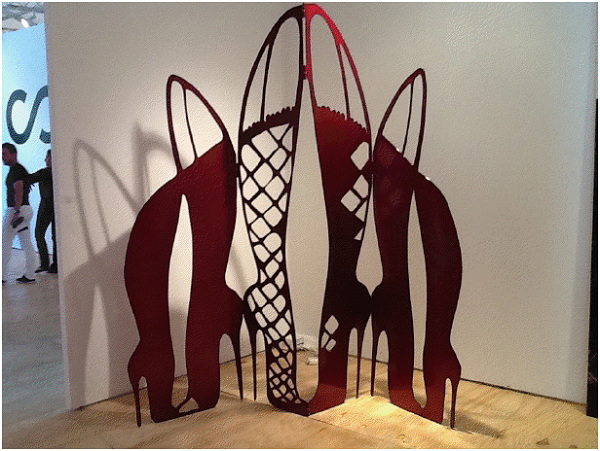 After attending Scope of Art Miami 2012, we walked away inspired and awestruck by the beauty and detail of the exhibits. Here are a few of our favorites!
ARTIST: MADELEINE BERKHEMER
Madeleine Berkhemer is a Dutch artist whose work grabbed me at my very soul with her distinct fashion inspired exhibit, at the SCOPE OF ART MIAMI 2012 art fair.
Legshow
This exhibit titled, " Legshow , " is a red steel enameled room divider showing fun feminine art with sexy stiletto silhouettes of ladies shoes. Madeleine's art is all about sexual connotation as she states in her biography.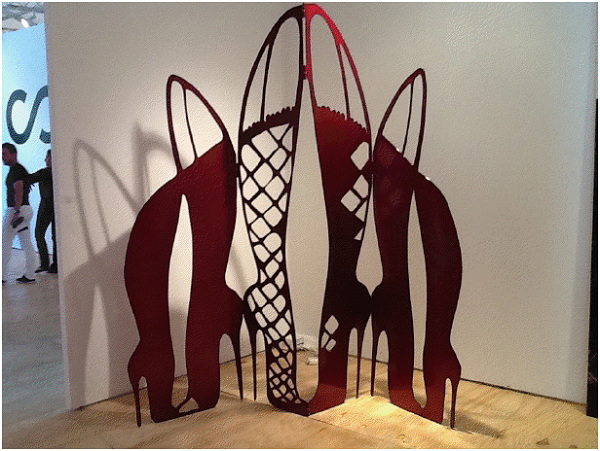 Fruit Basket
Her exhibit titled, " Fruit Basket," was created using a polyester velvet flock technique. Once again Madeleine is showing her desire to provoke sexual curiosity and tease the art enthusiast to want more.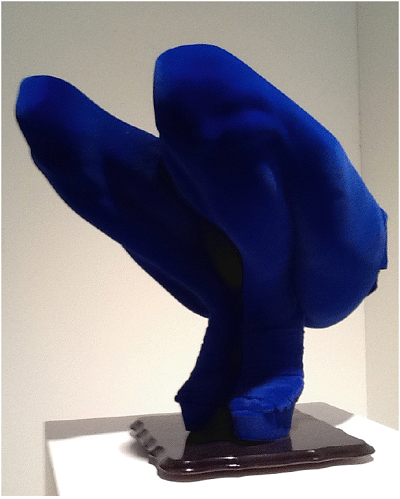 ARTIST: CARLOS AIRES
Another standout artist at the fair was Carlos Aires with this impressive collage using cut vinyl records. The close up shot of the record, "Like A Virgin," by MADONNA amplifies the ironic attitude of the Lyrics.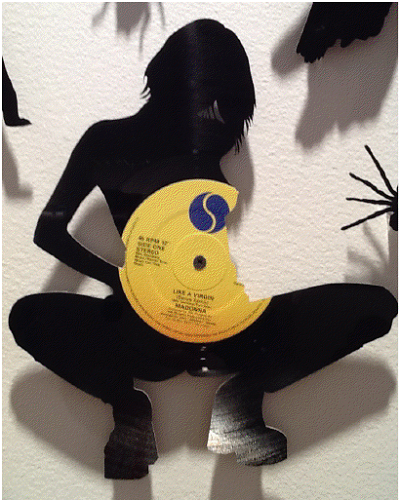 Face to Face Death II
The work titled, Face to Face Death II, is a collage of cutout silhouettes that form the bigger picture of two records. The silhouettes are iconic images cut from records of particular artist and their music.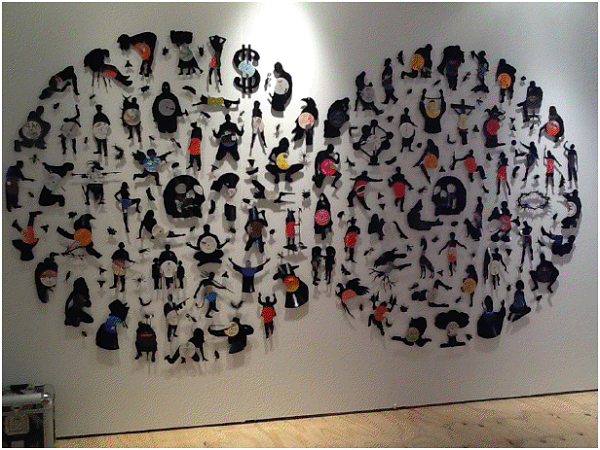 ARTIST: DAVID DATUNA
Mr. President: Legacy
This is a clever piece of art by David Datuna titled, "Mr. President: Legacy." As I was strolling through the art fair his artwork was glistening and it drew me in. As I got closer to the picture which I obviously recognized as our President, I realized that the image was layered with a surface of lenses and glass.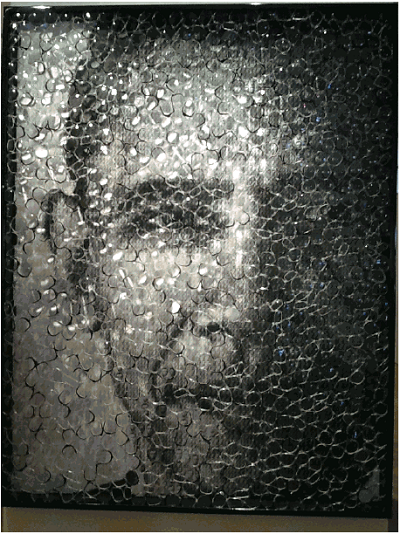 Once the viewer realizes what the surface of the artwork is you are ready to play the game. I carefully viewed this piece and noticed that the image was made up of small images of iconic famous people that played pivotal roles in the history of our country in the name of equality. Creating the bigger images was Abraham Lincoln, Martin Luther king and Rosa Parks.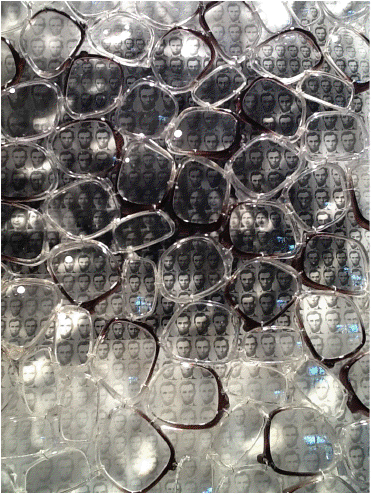 ARTIST: ALEX GUOFENG CAO
Alex Guofeng Cao is an amazing and talented artist. He uses photography as a tool to create his interactive works. At first glance you see a picture of Steve Jobs but, the closer you get to the artwork it is actually created with miniature images of Neil Armstrong. The pictures of Neil Armstrong are slightly different to the adjacent picture adding or extracting tones to create the larger image. Alex does not just want you to view his work but, to become involved with the relationship between the two iconic figures. The histories of each real life character are pitted against one another and it is up to the viewer to decode the clues that the artist has laid out. His works are not just for you to view and admire but to become an active participant in the game.