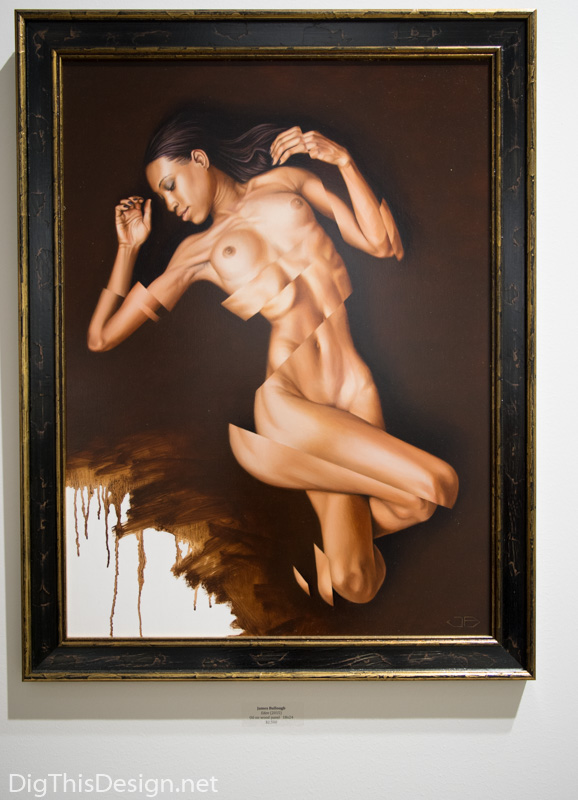 Even with the overwhelming amount of art displayed around the city during Miami Art Week, the main shows can still demonstrate several unifying themes in art. Perhaps this is just a simple reflection of the broad themes inspiring contemporary (and modernist era) artists around the world.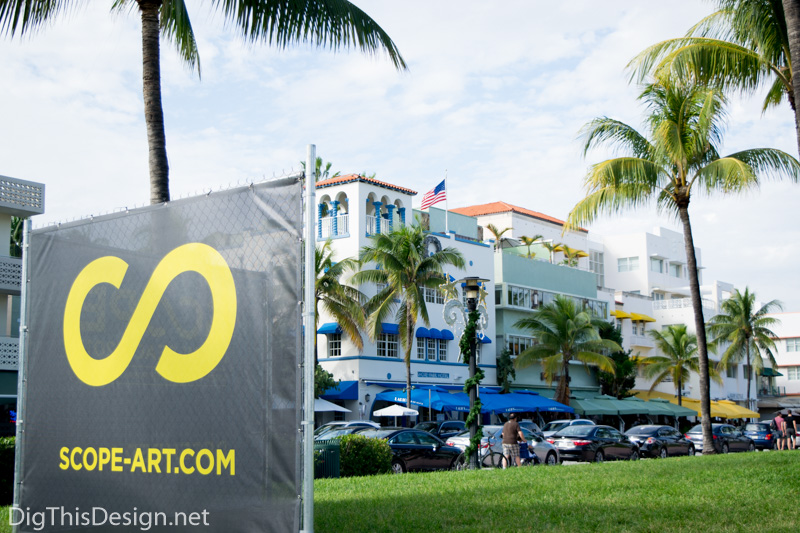 After collecting heaps of photos from several of Miami's art shows, I will be dividing them into 3 posts. Check out my post on art with a political message. The artists below work towards beauty and demonstrate their advanced technical abilities in whatever medium they take on. Technical skill in art is something I can always appreciate above passing trends or pure shock value in contemporary art.
Volkano's work traveled from Galerie Wolfsen in Denmark to be at Scope. This artist's work was one of my favorites. While at the Galerie Wolfsen booth, I noticed this painting at the very back of the dark storage corner. It was there because, unfortunately, it had been damaged during shipping. A few days later when I returned to Scope, it had been repaired and was being exhibited You can still see a light scratch on the cheekbone. To see more of Volkano's Ritual series, follow him on Facebook & Deviant Art.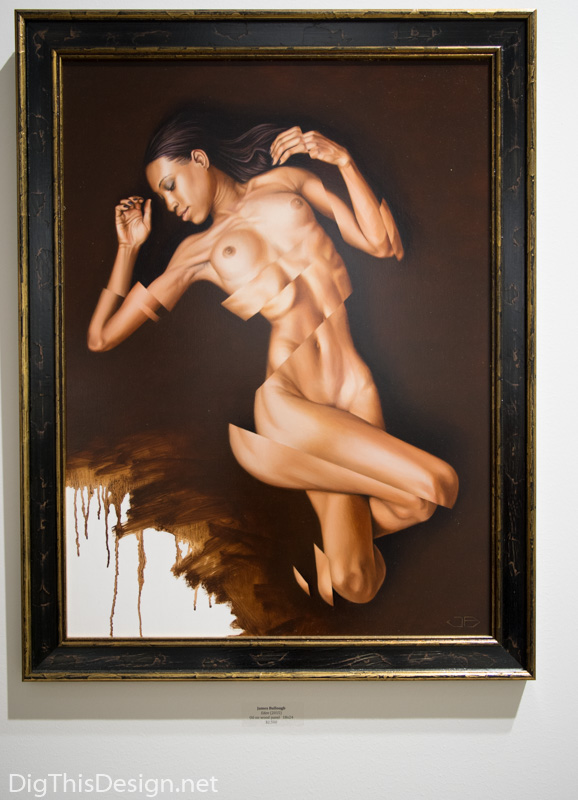 James Bullough paintings range from small scale to murals. I love how he combines realism with this signature "sliced" graphic technique, or as he calls them "stylized interruptions". Studying the old masters has developed Jame's realism skills into mediums of his choosing such as oil, spray paint, ink, etc. Facebook & Instagram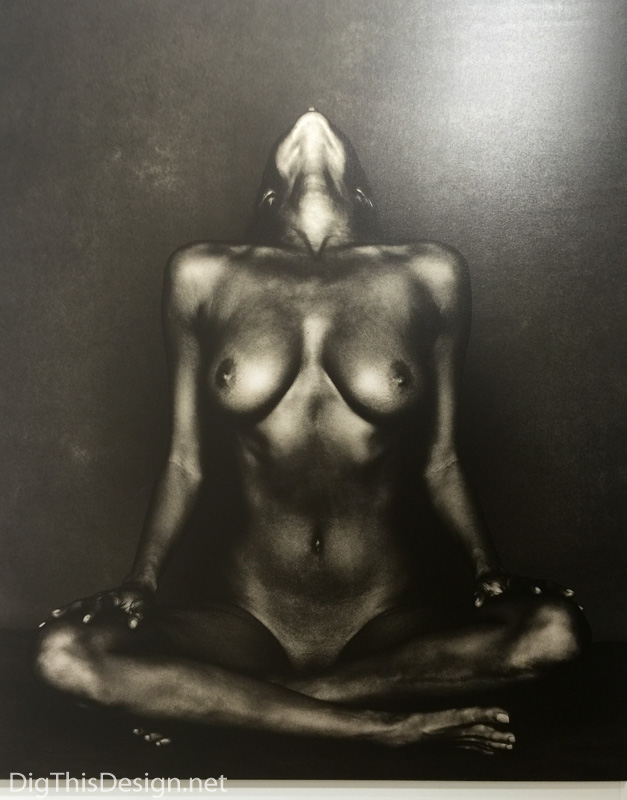 The Metallic Life photographic series by Brian Bowen Smith captures the body movements of individuals. The exposed bodies in his work speak through a language of skin texture and poses. Facebook, Twitter, Instagram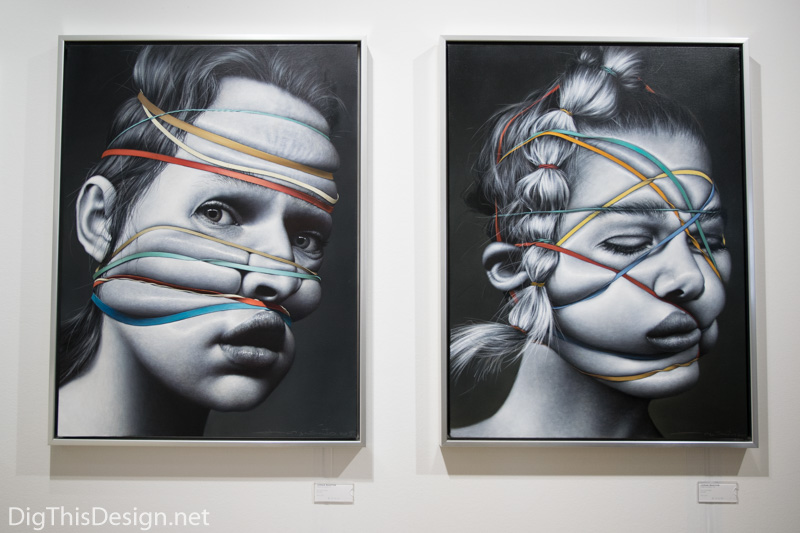 Jorge Santos is a self-taught artist from Portugal. After emigrating to the US due to Portugal's political turmoil, Jorge continued to develop his technical abilities in art. His large monochromes of rubber bands on faces show his meticulous attention to detail when realistically rendering these images. As far as meaning, Santos considers himself "simply an image-maker".
Amy Genser creates beautiful works of art that will sweep you off your feet with texture, color, and movement using rolled paper and acrylic. I was very excited to get up close to some of her work in person again. I had the pleasure of meeting the artist earlier this year at the MADE section of Architectural Digest Home Design Show. Facebook, Twitter, Instagram, Pinterest
Mordekai by Ken Borochov is an accessories brand like no other. His work has been featured in top fashion publications, runways, music videos, the list goes on. Eccentric and fashion forward performers like Lady Gaga, Cher, Madonna, Nicki Minaj, and Grimes, really dig his designs. His work is edgy, dramatic, avant-garde, and very out of the box. Twitter, Instagram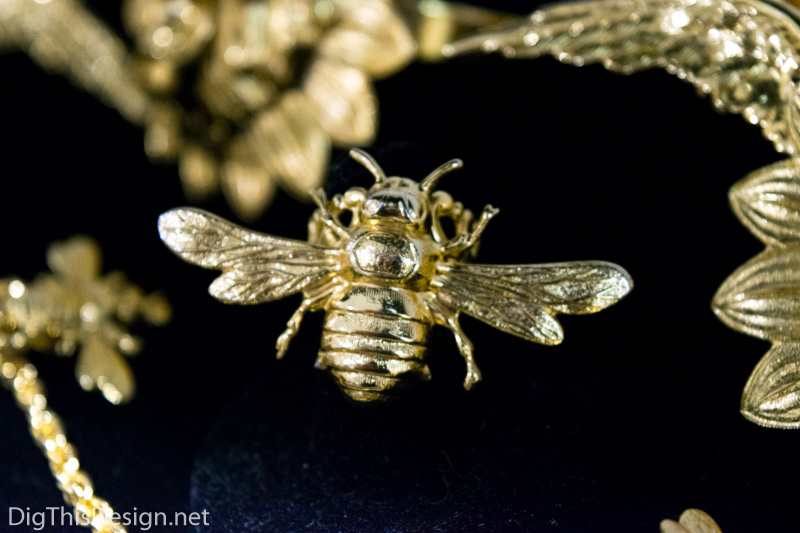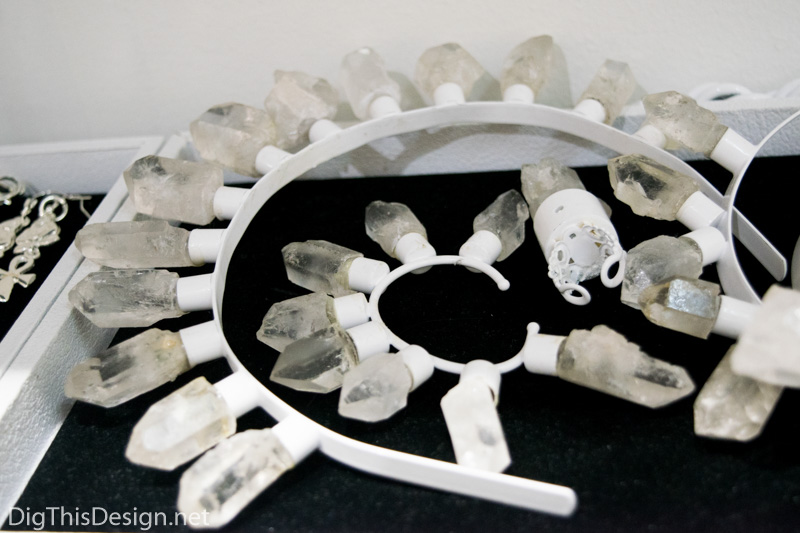 https://digthisdesign.net/wp-content/uploads/2015/12/20151206-DSC_1468.jpg
800
578
Stephanie Davis
http://development.digthisdesign.net/wp-content/uploads/2016/11/OLD_DigThisDesign_logo.jpg
Stephanie Davis
2016-01-08 03:58:17
2020-06-23 13:13:28
6 Artists Captivated By Beauty At Scope of Art Miami