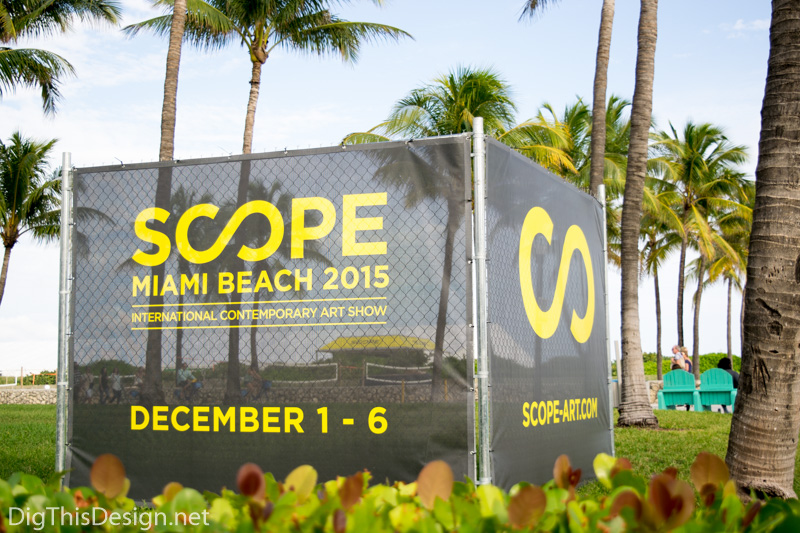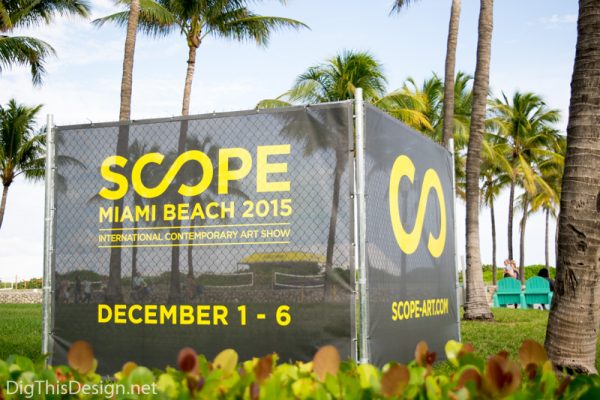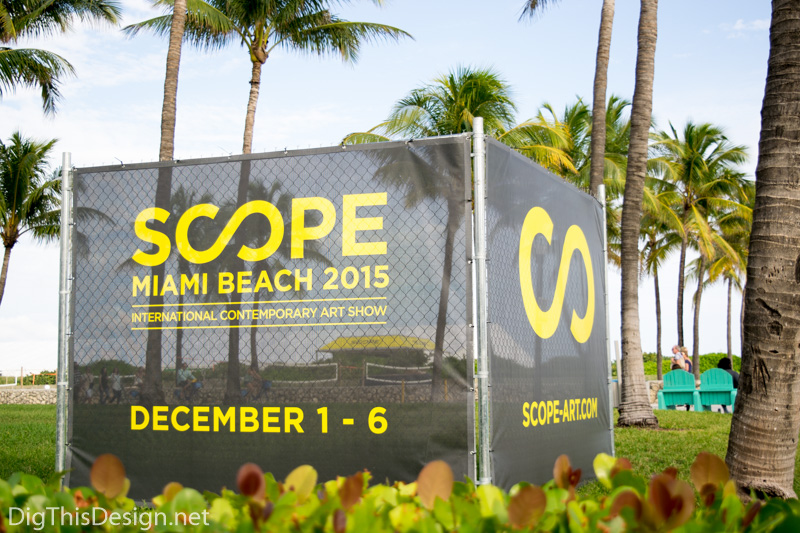 This year, Scope of Art Miami and the satellite art fairs had another successful year of exhibiting a huge amount of work. With the current violent state of the world, I'm glad these art events, with their large crowds, didn't end in another bombing tragedy. Unfortunately, there was one victim who was stabbed at Art Basel. Thankfully, the victim's injuries were non-life-threatening and the attacker was immediately arrested. We got a chance to view Scope of Art, Aqua Art Miami, Context Art Miami, and Art Miami. Although all the fairs carry with them varying levels of art and a large variety of genres and mediums, there were a few reoccurring themes that stood out to me. In this post, I will be covering art with a political message. Stay tuned for more posts from Miami Art Week.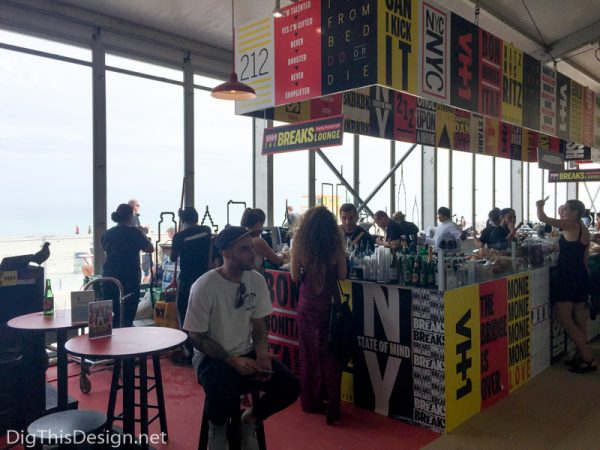 Miami is a great place to escape from cold weather in December, and having this much art in the span of a few days is definitely a plus. Scope and Untitled were both located right on the beach, which makes the vibe there even better. You can even get a glimpse of the surf and sand through the large windows next to the VH1 Lounge where you can grab drinks and appetizers, a much-needed stop after all the walking though the venue.
Political Message
Ben Frost is an Australian artist who uses his work to challenge the values of Western culture. His collection at Aqua were small and large scale works of familiar cartoon and anime characters over flattened prescription boxes, fast food packaging, and other branded material. Twitter, Facebook, & Instagram
Kristen Downing is a self-taught artist raised in Louisianna. When she is not working in acrylics to express the message of social change, her medium is human skin, as Kristen is a professional tattoo artist. The message in "Hands Up Don't Shoot" is crystal clear as one of the artist's response to police brutality and racism. Facebook & Tumblr.
Eric Nado is an artist from Quebec focusing on sculpture. His work shows pieces of the past by using recycled machine parts. Mitra Lettre. for example, is made from old typewriter parts, reassembled as machine guns. Facebook & Instagram
The Parfum De Revolte series by Yves Hayat works as a subtle reminder of the "coexistence between beauty and horror… while in the heart of fashion they do prestigious fashion shows of the most important designers in high fashion, in the Middle East they struggle with survival and death." For more detailed information on this Egyptian artist's work, read this article available in English and Spanish. Facebook & Instagram
I especially enjoyed Matt Eskuche's trash glass work. It's a great way to bring attention to the garbage that goes unnoticed, traveling through the chain from production to consumer, and ultimately to pollution. Instagram
A friendly and colorful reminder from Fidia Falaschetti, an LA-based artist, on the role of social media in our lives. This installation was at Scope of Art, but Fidia had much more to exhibit at Context (not pictured here), check out the social media pages to see those. Facebook & Instagram
Christopher Shulz is a multi-media artist with a large body of work and experience in figurative and contemporary sculpture. See more of his excellent work on his website or social media accounts. Facebook & Instagram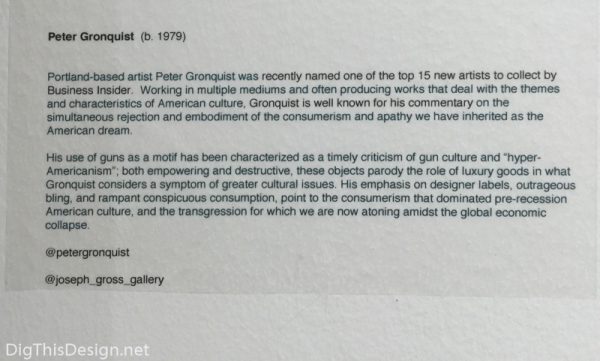 Artist statement by Peter Gronquist who's mirror work is pictured below. Facebook, Twitter, Instagram, Tumblr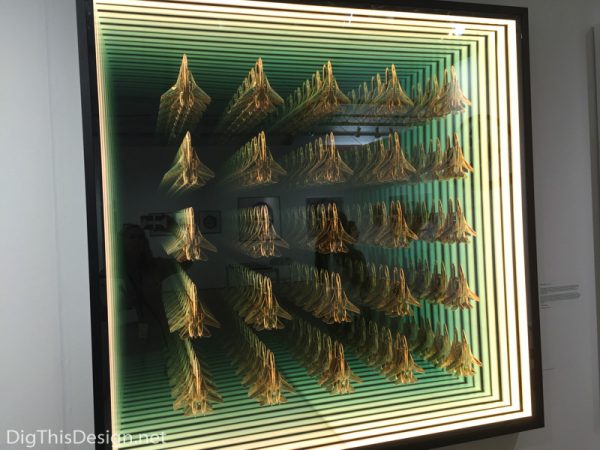 I hope you've enjoyed our collection of visual inspiration from 2015 Miami art week. We will be posting more art in the coming weeks.
https://digthisdesign.net/wp-content/uploads/2015/12/20151203-DSC_1265.jpg
533
800
Stephanie Davis
http://development.digthisdesign.net/wp-content/uploads/2016/11/OLD_DigThisDesign_logo.jpg
Stephanie Davis
2015-12-18 04:44:25
2020-06-13 14:57:27
Highlights from Miami Art Week