As a building contractor, interior designer, or sub-contractor, you understand the complexity that surrounds the construction business. To start, you must beat the bids of other contractors, while understanding that customer satisfaction cannot be compromised. This means that if your bid is high, you are likely to miss the project. However, if you place your bid too low, you probably will clinch the project, but you risk getting a very thin profit margin, or you compromise the quality of construction. Here, few benefits of the best civil construction management software.
How do you ensure you get everything right from start to finish of your project?
New technology in the construction industry: The secret lies in project management. Thankfully, you don't need to use guesswork anymore because the right technology is here to help construction management software. There's a lot of construction software technology out there and it can get confusing. You should research them to find one that works best for your company. 
The 4 Reasons You Need Construction Software: Construction Management Software Benefits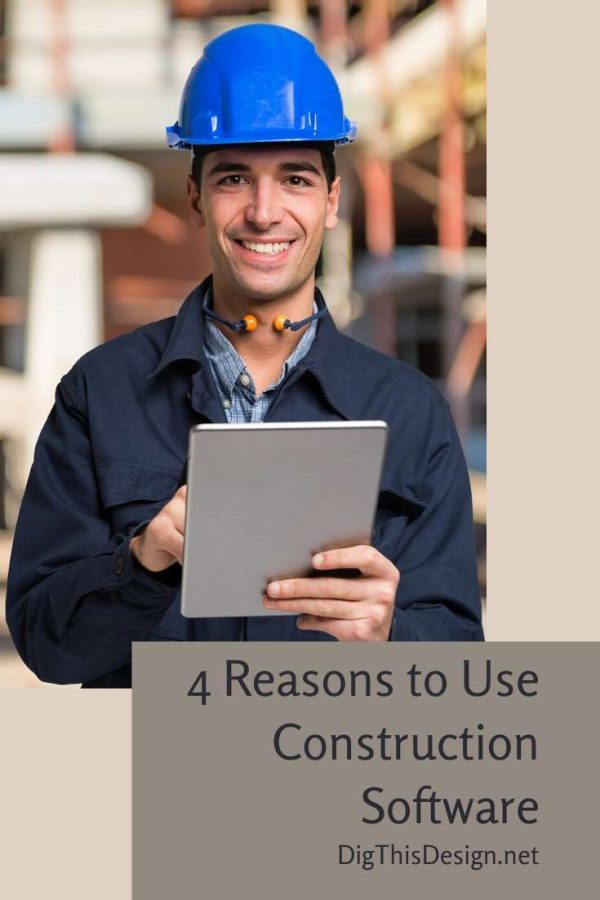 1. Deliver Work on Time and on Budget
One of the outstanding features or benefits that define a good construction company is doing a quality job on time, and on a budget. However, high-quality jobs completed on time and on a budget only happen when a proper outline or schedule is used, and when thought goes into how the entire project will be undertaken. This process can be handled well with good construction scheduling software, whereby you will know when each task is started and finished. In this way, you will save both time and resources by easily coordinating your schedules.
2. Manage Your Project Well 
Poor project management contributes to the failure of many construction projects.  After you have come up with a schedule, you need to ensure that all tasks move along with it.
Are processes moving according to schedule? If not, what are the underlying issues?
Issues that are delayed from being monitored, reported, and acted upon in time lead to disruptions. These disruptions can cause the loss of resources and time. Construction management software will ensure that you track issues in real-time.
3. Construction web-based Software Technology Helps Improve Customer Service
The level of your customer service will determine whether customers will come back or move away. With modern tech, automation has improved customer experience, and this is what construction software technology can do. Therefore, by using this technology, you will able be able to collect customer information and store it efficiently for analysis. Until then, you will not realize the benefits of a data-driven company.
4. Take Service Management to the Next Level
The management of day-to-day construction activities can be a daunting task. This is because you will need to keep track of all the equipment, tools, parts, and even the employees themselves. Without proper service management, it is possible to lose materials and equipment, while losing track of your employees in terms of time and productivity. However, today the technology is available that allows for successful and proper construction project management. It will help your company grow by ensuring that you undertake quality projects that will give you a good profit margin. Construction software technology will also prevent you from making costly mistakes and being competitive in the market.
Images Courtesy of Canva.
Other posts you might enjoy:
How to Drive Organic Traffic with the Right Content Strategy
Reducing Energy Costs The 'Smart' Way with Smart Home Technology
Technically Speaking by Gary A. Scott
Share This Story, Choose Your Platform!