Time is literally money when it comes to owning a landscaping business. Whether your equipment requires repairs or your staff often calls out of work, if you're unable to complete customer jobs, you don't get paid. This guide covers a few of the most common causes of downtime and tips that can help keep your business up and running.
Landscaping Company – Dealing with Downtime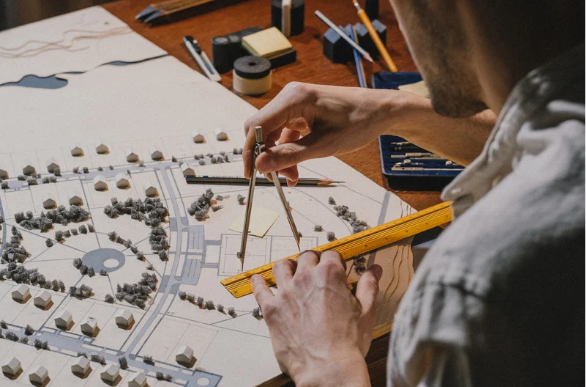 What Is Landscaping Downtime?
Business downtime refers to an extended period of time in which you're unable to conduct business due to an exterior reason. Lengthy or frequent downtime in a landscaping business can cause employees and customers to lose trust. Employees expect their landscaping company to arrive regularly. Crew members expect a steady flow of work and working equipment. Failing to meet these expectations can lead to customers choosing one of your competitors or crew members looking for another job.
Experts estimate that the average cost of business downtime is between $137 to $427 per minute. The exact loss varies, depending on the industry and size of the business. However, it's important to consider both the immediate financial impact of downtime and the potential future implications.
Common Causes of Business Downtime
Broken equipment is one of the most common causes of downtime for any business within any industry. In the landscaping industry, if a lawn mower or weed whipper isn't working, it prevents crew members from completing their jobs. Other causes of business downtime may include a lack of staff, poor crew training, or environmental issues.
Landscaping companies rely on their workers to cut lawns, install mulch, and meet the customer's needs. A landscaping company that doesn't employ sufficient crew members with good training to meet industry demand may find it difficult to succeed. Environmental issues can also stop landscaping companies from working. Excessive rain or flooding can prevent crews from making it to job sites. Natural disasters or early winters can also limit landscaping abilities, leading to more downtime.
4 Tips To Reduce Downtime for Your Landscaping Business
Too much business downtime can be costly in any industry, especially landscaping. That's why we have created a list of tips to reduce downtime.
1- Know When To Upgrade Equipment
Lawn equipment manufacturers continually upgrade the technologies they use in their equipment, helping to improve performance and value. It's crucial to know when to upgrade equipment rather than spend money on repairs. Eventually, some equipment will become outdated, and you'll find it difficult, if not impossible, to track down repair parts. Additionally, newer equipment typically comes with a built-in warranty, which helps offset the upfront purchase costs. Newer equipment is also more efficient, meaning you can fit in more jobs per day.
2- Keep Up With Preventative Maintenance and Repairs
Preventative maintenance is a must when it comes to your landscaping equipment. Creating a strategic seasonal maintenance schedule and publicly posting it can ensure you keep track of important timelines. Teaching your crew to monitor maintenance schedules also ensures everyone keeps up with them. Timely repairs are also necessary to keep your landscaping equipment up and running.
Of course, choosing an efficient, trustworthy maintenance company is also necessary. You want a lawn mower repair and service company that can fit your maintenance needs despite a busy schedule. Choosing a company that you trust with your equipment ahead of time can help you better manage repairs and maintenance service appointments during the busy season.
3- Carefully Balance Supply With Demand
Similar to any business, learning how to balance supply with demand is key to ensuring you have enough staff. If you notice your crews have less work, or you aren't able to fill a full-time schedule, you may need to shift your efforts toward marketing. If you think you're overworking your crews, you may need to bring a few additional crew members on as soon as possible.
It's also important to note that you may have to adjust this multiple times within the same season. Customer and crew numbers will continually fluctuate, and it's better to get ahead of it instead of waiting until supply no longer meets demand.
4- Store Your Equipment Properly
While you may not be able to prevent natural disasters or extreme weather conditions from affecting your landscaping schedule, you can ensure you protect your equipment. Try to store your equipment in a garage or a covered carport during the season. During Pennsylvania's winter, you might consider storing your equipment in a sheltered, heated storage shed.
Downtime can be expensive in any industry. Too much downtime for a landscaping company in Pennsylvania can be detrimental to your business, especially since lawn care needs significantly drop during the state's winter as is. Reduce downtime and maximize your business profits by knowing when to upgrade equipment. Storing your equipment in a safe place and keeping up with preventative maintenance tasks and repairs is also important to avoid too much downtime.
Other posts you might enjoy:
DIY Tips for Maintaining Your Landscape Edging Year-Round
Unlocking Brilliance: A Journey into Laser Cleaning Across Architectural Landscapes
Share This Story, Choose Your Platform!