All of us admire the beautiful features of the outdoors. Putting it simply, landscaping means designing our out-of-doors to be relaxing and extraordinary.
Nature has its way of drawing us to its beauty. However, as we admire nature, it's also natural to want it as a part of our home. In fact, landscaping doesn't only add life to your land, but it also shows your individuality.
Everyone is in agreement about how beautiful it is to have water features and an incredible design for landscaping. If this is your dream, that dream easily turns into reality with a good landscaping company.
If this describe you, we invite you to continue reading to learn the reasons why a landscaping company is a great way to go.
Reasons for Hiring a Landscaping Company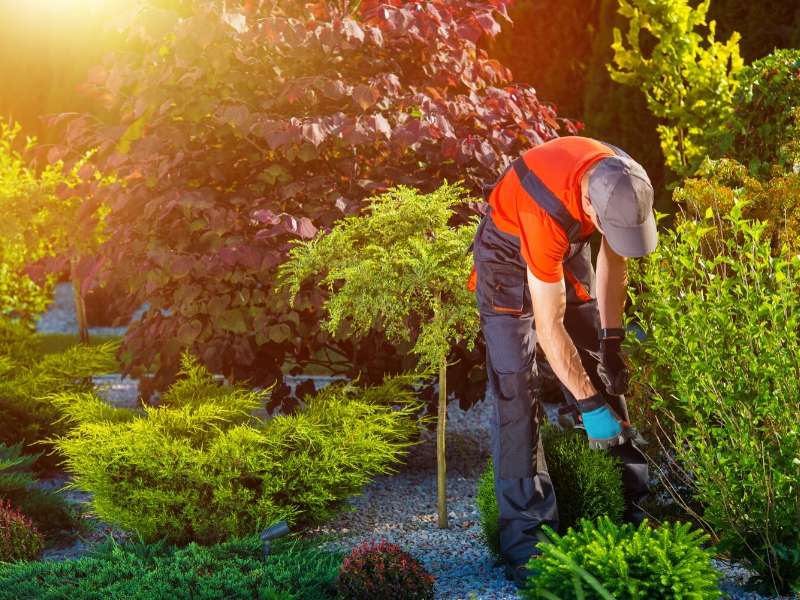 What Does A Landscaper Do?
Most of us might've known them for a long time now, but it's not bad to clarify a few things. A landscaper's job most likely involves your yard or lawn. Their job requires them to make it as beautiful as you see on commercials (learn more). Yes, you read that right! Although, you have to know how to choose the right landscaper. That way, you get the outcome you want.
A landscaper's task is to help you get the designs you want and help maintain it throughout the years. Having good features would mean maintaining them for as long as possible. However, it won't cost you that much. Prices may vary because of the type of work you're requiring. Still, there will always be landscapers in business that only asks for a reasonable amount.
How To Choose A Landscaper
⎆ Experience
The years of hands-on experience will always determine how good he is in that line of work. It will also assure you of how skilled they are. You wouldn't want someone to mess with your yard now, would you? Experience is very important because you'll be trusting them with your property. That will give you less worries because you know they'll do their job right.
⎆ Personality
Another important thing to watch out for is this. When your landscaper has a good personality, he would be easy to talk to. If he doesn't, then you'll be having a hard time. Acquiring his services would mean discussing the features you want. It would be a big help if he knows how to understand what you need. He may be skilled. However, his skills would mean nothing if he doesn't hear you out.
⎆ Reviews
Ask the people you know. They may have recommendations of who to hire. Don't just jump into hiring a landscaper without taking a look at their online reviews. Comments and suggestions can be a big help. You'd also be sure about hiring that person. Hearing nice comments about them would help a lot.
⎆ Know the Designs
When you know what you want, it's easier for them to discuss it with you. They should be aware of the style you want. As well as helping you plan that design. The person you hire should be capable of keeping up with your ideas. That's why you should plan out everything on a piece of paper. That way, they'll be able to understand you more. With their skills and your ideas, they can make it happen.
⎆ Reliability
The person you hire must be someone you can rely on and trust your property with. They have to assure you that you can rely on them. What if they can't get the job done? Now, that will be a big problem. If you want them to finish it on time, you have to know if they can in the first place.
Finding Good Services at Reasonable Prices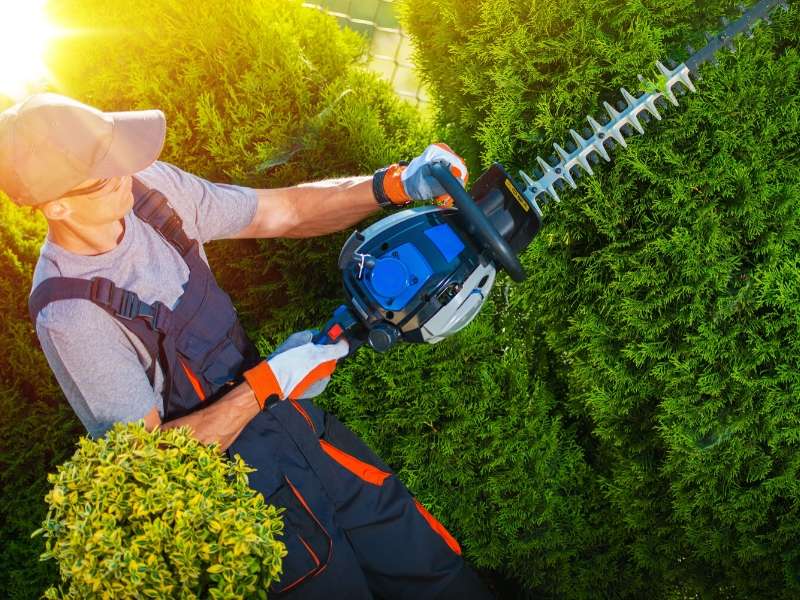 Finding a great landscaping company is not hard. There are a lot of landscapers out there to fulfill your needs. So, don't worry because, your yard or lawn will be looking good in no time. Don't even worry about the price! Again, there are services available that come at very reasonable prices.
⎆ Landscaping Company Online Research
You might try connecting with landscaping companies online. For instance, professionals like Heroes Lawn and Landscape have the professional help you need. If you're the type of person who wants everything done expertly, these are the ones for you. Furthermore, they will finish it on time and with the right designs. Do you still have some doubts? Then, here are some additional benefits for hiring a landscaping company.
⎆ Make Life Easier for Yourself
You might have a garden, but do you have all the time in the world to care for it? Sure, you might have a little time. Then again, it still needs maintenance. The fact is, hiring someone to do it for you makes it easier. Not only will you have a beautiful garden, but you'll also save time.
⎆ Working from a Small Budget?
What if you can't afford to pay someone? If that is the case, hire someone for minimal maintenance doesn't require a hefty amount. Again, there are landscapers available for a reasonable amount of expense.
⎆ Making Dreams Come True
Construct your dream place now. Landscaping contractors save your time, and they give you the features you dream about. Having a beautifully dreamy place will make you happier overall. In fact, it will be your little paradise, with enjoyment for years to come. Moreover, every single penny will be worth it. Read more about it here: http://www.bpositivemagazine.com/4-benefits-of-hiring-a-landscaper-for-your-backyard/.
⎆ Add Value to Your Home
It also adds value to your home with it's inherent benefits of curb appeal. It also offers financial benefits when you want to sell it. The fact is, its appearance will increase your home value and that's very beneficial to you.
Here's to Your Beautiful Landscaping!
We wish you the very best results from your landscaping company. Here's to years of enjoyment in your beautiful outdoor surroundings. If you have any further suggestions, please leave your comments below. You will also find other exciting links to all things design!
Images Courtesy of Canva.
10 Signs that You Have a Leaking Basement in Your Home
5 Home Improvement and Remodeling Ideas to Boost Your Home Value
5 Reasons to Hire a Roofing Contractor
Share This Story, Choose Your Platform!