When adding on to your home, maintaining flow to the existing structure is an important first step to consider.  So, when Ryan Thewes, Owner of Ryan Thewes Architect shared his design with us, at first glance we weren't surprised that it fell under the "odd design" category.  However, this original and daring design works well with their existing home and even maintains the flow necessary to give it a natural feel.
Learn how Ryan fit his odd design inspiration into his existing home and why it works so well.
The original house was 2 bedrooms and one bath and was just a little over 900 square feet. When our daughter was born, more space was needed and I needed a dedicated office space to work. There was an existing sun porch off the back bedroom of the house. We basically took it down to the foundation and built it back up. We added a second master bathroom and large master closet to the lower level and provided a loft space above to be the office.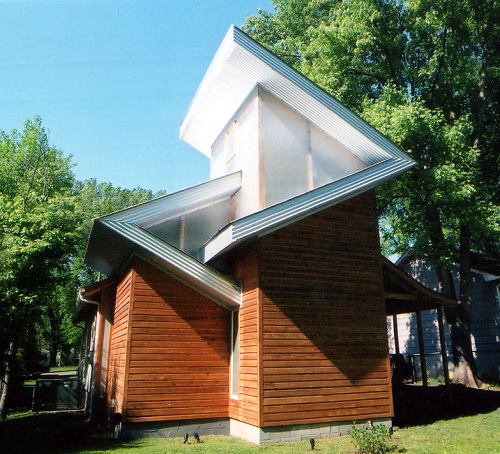 The angles of the roof were in response to the existing roof.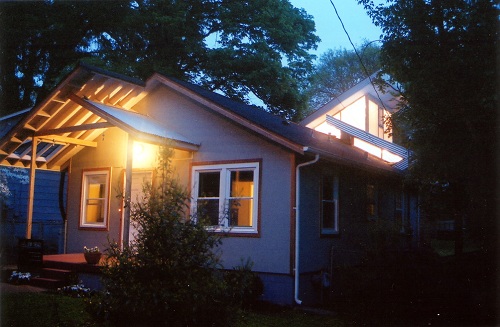 From the front, I wanted to maintain the scale of the neighborhood so the two differnt height roofs step up and form a progression to the two story space. Thus it never overpowers the existing house.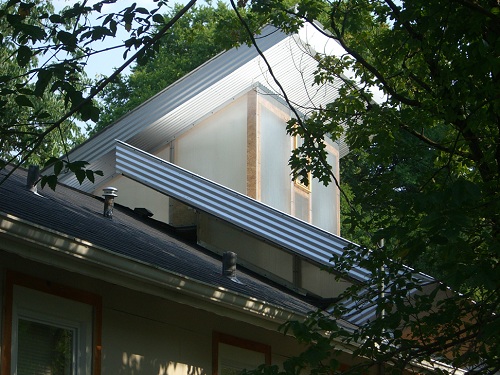 From the street, it is almost hidden and is not fully revealed until you are in the back yard.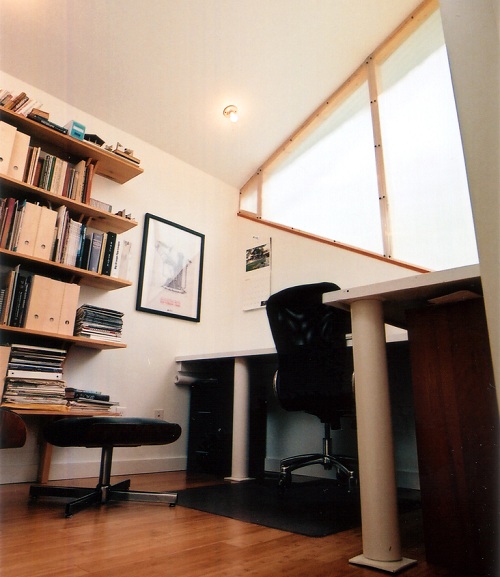 The walls of the studio are made from transucent polycarbonate panels which allow natural light to flood the space yet it still maintains privacy for those inside.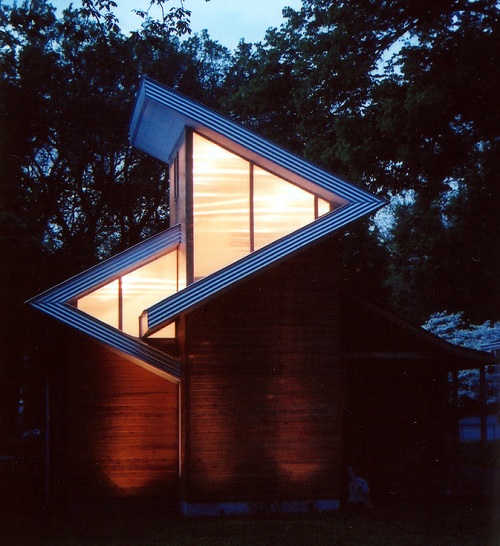 At night, when lit from inside, the addition almost has a lantern effect.
Many thanks to Ryan Thewes for sharing his odd design with us!  What an innovative way to add function and personality to your beautiful home!