A locale that gets lots of sunshine every year is an ideal place for installing residential solar systems. The greater Phoenix area is such a place with about 300 days of sunshine and up to 14 hours of sunlight in June and July. Such long and sunny days are ideal for supporting solar power generation. Yet, even in sunny Phoenix, there are times when the sun is gone for days – like during the annual monsoon season. If you are among the Phoenix area's many homeowners who have embraced solar power production, you should consider the ample benefits of obtaining a solar storage battery to store excess solar power. A solar and storage system is a great way to help ensure your home stays powered when a local power outage or blackout might strike. If you already have solar panels, you might as well get the battery to store extra power.
Reasons to Get a Lithium-Ion Solar Storage Battery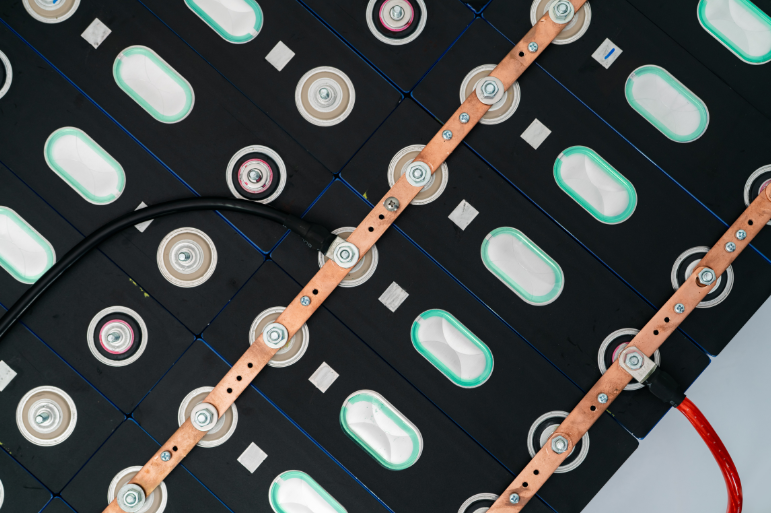 Storage Cells Contain Power Reserves
If you are considering buying a storage system to add to your home's solar array, you should take a close look at the most popular battery for the job. Lithium-ion batteries are the most commonly used type of solar batteries Phoenix AZ homeowners can buy and help to store extra power generated by their residential solar panels. The batteries can store a lot of power that you can use to keep the electricity flowing during power outages and occasional bad weather that hits Phoenix.
If the annual monsoon season is especially bad, power outages and a lack of sunlight are very real possibilities. Instead of lowering your power and suffering through the bad weather until the power returns, a storage battery can take care of the problem. A storage battery is not cheap, though. They typically cost between $20,000 and $30,000.
That is a very significant investment, but federal and local incentives exist that could help to pay for much of that cost. The energy savings should make it downright affordable and possibly return your entire investment and then some in annual savings on what you otherwise would pay for electricity for your home. Let's take a closer look at how adding a lithium-ion storage battery could become a lot more affordable than the sticker price.
Tax Incentives Offset Storage Costs
Phoenix-area homeowners, as well as homeowners throughout the state, could qualify for up to $1,000 in state tax credits for installing solar devices. The state will allow a 25 percent income tax credit up to a maximum of $1,000 when installing solar devices. If you do not qualify for the entire credit for one year, you could seek the rest by installing more solar devices during another year. One of those might be a storage system for your solar energy. 
The federal government also offers tax incentives that will reimburse between 20 percent and 30 percent of the cost to buy a storage system for residential solar power. The combination of potential savings between the Salt River Project and the federal tax incentive makes investing in a power cell to store excess solar energy a very smart idea.
In conclusion, getting a lithium-ion solar storage battery for your residential solar system in the greater Phoenix area is a wise investment with numerous benefits. With the region's abundance of sunshine, solar power generation is highly efficient, but the occasional monsoon season and power outages can disrupt the flow of electricity. A storage battery allows you to harness and save excess solar power, ensuring your home remains powered even during extended periods of bad weather or local blackouts.
Though the initial cost of a storage battery may seem significant, the long-term savings and incentives make it a more affordable option than it appears. Phoenix-area homeowners can take advantage of state tax credits of up to $1,000 for installing solar devices, including storage systems. Additionally, the federal government offers tax incentives that can reimburse up to 30 percent of the storage system's cost for residential solar power.
By combining these incentives with the energy savings from using stored solar power, the investment in a lithium-ion storage battery becomes highly practical and could potentially lead to annual savings that offset the initial purchase cost. Embracing solar power and storage not only benefits your finances but also contributes to a greener and more sustainable future for the greater Phoenix area and beyond. So, if you've already invested in solar panels, it's worth considering the addition of a storage battery to maximize the advantages of your solar energy system.
Other posts you might enjoy:
A Complete Guide to Setting Up a Homes Solar Energy System
The Essential Guide to Install a Homes Solar Power System
Share This Story, Choose Your Platform!