In recent years, solar energy has become one of the most popular alternatives to traditional energy sources. Since the installation prices of solar energy systems have decreased, an increasing number of individuals can now afford to invest in these systems. 
Solar energy is also quite popular because it's a more accessible renewable energy source. Even though solar panel technology could improve efficiency, a solar system is worth the investment because it's good for the environment.
Amid its advantages, some people are hesitant to switch to solar. One of the main reasons is the high capital outlay required. Investing in a solar system doesn't have to be complicated. If you know which steps to take, it will be a smooth process.
A Guide to Installing a Solar Energy System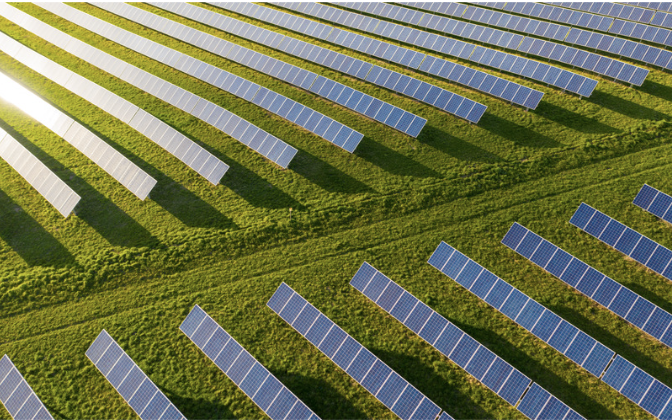 Here's a guide to setting up a home solar energy system.
Choose A Reputable Contractor to Install Your Solar Energy System
Once you've made all your considerations, you must choose a solar contractor. You must select one that is both professional and reputable, like Impact Energy Solar Company or a comparable alternative in your locale. You may need to do some research to find the right one. Check online reviews.
Then create a shortlist and request quotes. Preferably, choose a company that offers the most competitive rates while providing outstanding customer service and an installation warranty.
You should also choose a contractor or solar company with experienced experts. Remember that they may have to create a tailored blueprint for the solar system installation procedure. Therefore, to ensure a satisfactory outcome, hiring experienced and reputable contractors is a must. Even if you have to pay a slight premium for working with reputable contractors, it's usually worth the investment.
Determine Your Energy Needs for a Solar Energy System
If you're going to install an adequate solar energy system, you must first assess your energy needs. Your energy needs will determine the size of your solar system. So, it would be best if you carried out an energy audit. 
Every household is different and has different power needs. You may get a rough estimate of your average energy usage by checking your energy bills over the year. You could also ask your contractor to determine your average usage if you prefer that option. It's generally the case that the higher your electricity needs are, the bigger the solar system has to be. Conversely, a smaller solar system may suffice if you have lower power usage.
Consider Your Roof Type
Solar panels must be placed where they receive the most sunlight. The roof angle may affect the amount of sunlight that reaches a solar panel. So before installing a system, consider whether your roof's positioning is appropriate for installing a solar system. If it's more suitable, install solar panels on the ground, not on the roof. Nevertheless, your contractor should be able to establish whether or not the inclination of your roof is appropriate.
Consider Location and Climate
The location and climate of your home are crucial factors to consider when installing a solar home system. Sun exposure is probably the most critical element influencing solar system efficiency. If you live in a region that receives a lot of sunlight for most of the year, you'll get the most out of your solar system. However, if you live in a region with very little sunshine, you may need to invest in a bigger solar energy system to create adequate solar power.
Select Financing Options
Even though the costs of investing in solar systems are falling gradually, it's still quite expensive. But there are a few financing options you can consider.
Acquiring A Loan

– Borrowing money to install a solar system is an excellent investment. Not all debts are bad. Just make sure you acquire a loan that fits your budget. Remember that you will have to repay this loan in installments over time. So, ensure you borrow a loan you can afford to repay. 

Renting The System

– If you don't want to take out a loan or don't have any savings, this is another option to explore. Furthermore, if you wish to sell your property, contract complications may occur if you are still bound by specific contract terms that prohibit you from opting out early.   
Grid-Connected vs. Hybrid vs. Off-Grid System
If you choose to stay on the grid, it means that part of the solar energy you produce contributes to the grid. Grid-connected systems are more complex and require that you frequently liaise with your power utility company during installation. They're beneficial because the shortfall will be made up from the grid if your solar system doesn't produce enough power.
On the other hand, off-grid systems are completely disconnected from the grid and rely only on solar energy. These are the systems in which battery storage is critical since it powers the house at night when there is no sunshine. A hybrid system contains solar panels as well as battery storage. Hybrid systems are adaptable because they can be configured in various ways.
Therefore, among the three options, you need to choose the one that best meets your needs and will be financially viable for you.
Buy Equipment
You then need to purchase all the equipment required. That includes solar panels, wires, batteries, among other things. You want to ensure to buy quality products because they tend to be more reliable and durable. Your contractor should advise you on what the best products are.
Secure Permits
To stay connected to the grid, you must secure permits to proceed with the installation. The processes for getting these permits may differ between states and regions. However, if you have a local contractor, they can assist you with everything because they understand the intricacies of permit applications.
Consider Warranty and Maintenance
Warranties will protect you if you have complications with the system. So here are some of the warranties you should watch out for when buying a solar system.
Solar Panel Warranty

– The industry standard warranty period for solar panels is around 25 years. Most manufacturers are confident that their panels will last for at least that long. As a result, you should be wary of buying solar panels with warranties of less than 25 years.

Installation Warranty

– This is the guarantee that covers everything on the installation of a solar system. If any problems emerge due to improper installation, this warranty will cover you. Check with your service provider or contractor to see whether they provide this type of warranty. It normally lasts between two to ten years.

Inverter Warranty

– Inverters often have a shorter lifespan than solar panels. You must ensure that the inverter operates at peak efficiency because it can impair system performance. The warranty term varies depending on the manufacturer. However, it usually lasts between five and ten years. If the inverter fails during the warranty term, the component can be repaired or replaced.
Look For Incentives to Installing Solar Energy
Check to see if you qualify for any subsidies in your region before your system is installed. Tax credits may be available in some places to encourage homeowners to invest in solar systems. However, you will need to research how your region or state manages this. You must also check your eligibility. Different states have rules that determine how tax credits are awarded. Nonetheless, this is a fantastic opportunity to save money on purchasing a solar system for your house.
Other Posts You Might Enjoy
Can Wildlife Damage Your Solar Panels?
Is Solar Roofing Worth the Investment?
Solar Solutions: How to Avoid Power Outages
4 Reasons to Consider Adding Solar Panels to Your Home
Share This Story, Choose Your Platform!