When the time comes to sell, it is always worth considering what steps for you to take to maximize your home value to make it as attractive as possible to speed up the selling process. Here are a few steps that, by design, will maximize your home value and help to find a buyer faster.
Maximizing Your Home Value Before You Sell
➊ Bathroom Remodel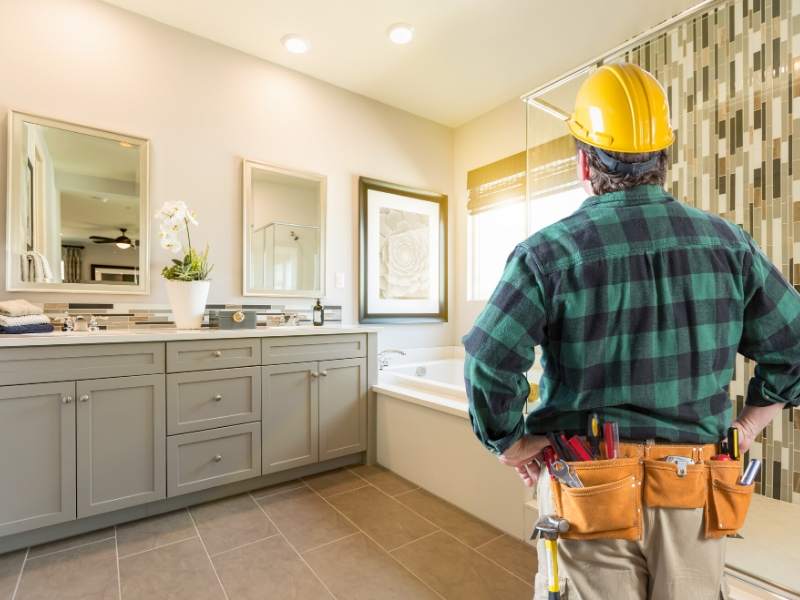 The bathroom is a personal space, and this is an area that might very quickly deter a potential buyer if it is not clean, bright, and attractive. This is why it is always worth spending some money remodeling this space because it makes such a big difference in how people feel when looking around the property.
➋ Video Doorbell
Video doorbells are increasing in popularity, and this is for good reason. A video doorbell improves home security as it allows you to see and speak to people without answering the door, which is also an added convenience. People need to feel safe in their homes, and impressive new tech like this will always help to add value.
➌ Roof Replacement
If your roof is looking a little worse for wear, then you should certainly consider a roof replacement from somewhere like nextwaveroofing.com. The roof is the single most important feature of the home, so it will always be looked at by a potential buyer. Remember, they may be deterred if work needs doing or it looks damaged. This is the last thing you want, as having a house on the market for a long time brings its value down. A brand new roof from high-quality materials will protect the home while also helping to improve the curb appeal.
➍ Improve Curb Appeal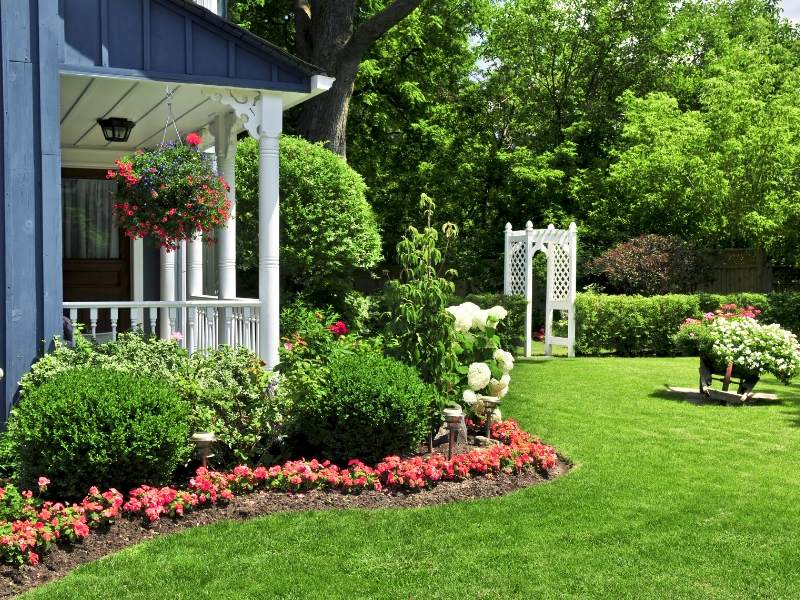 Following this, you must also consider how the home looks from outside as people will form their impression from this spot. There are many ways to improve curb appeal, including a new front door, adding a gravel pathway, exterior lighting, and replacing the front gate.
➎ Landscaping
The garden often is the tipping point which convinces someone to buy a home because a nice garden makes such a big improvement to your life. This is why it is worth landscaping and adding a social area that will add value and should speed up the process of finding a buyer.
➏ Basement Conversion
If you have a basement, then converting this into a livable space is an intelligent move that could add a significant amount of value and make the home more attractive to all. This is often a wasted area of the home but could easily be converted into another bedroom, home office, entertainment room, home gym, or just about anything else.
These are all smart ways to maximize the value of your home and should help you to find a buyer faster. It sometimes takes time, effort, and money, but it will all be worthwhile if you earn a significant amount more and avoid having the property on the market for too long.
Images Courtesy of Canva.
How To Buy Timber Flooring in Melbourne
5 Plumbing Problems That You Can Fix Yourself
A Guide To Select a Houston Air Duct Cleaning Company
Share This Story, Choose Your Platform!