As the season's change and the temperatures fall, your furnace needs to keep your home warm and cozy. If you happen to live in a northern state, furnaces are essential for high-quality life and comfort.
Types of Furnaces & Which is Right for You?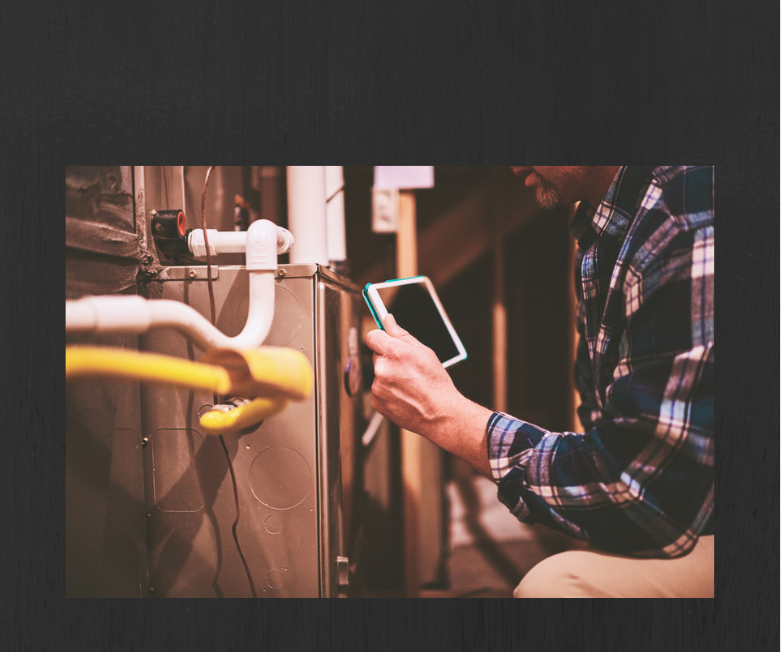 Before you choose a new furnace to warm your home, you might wonder what options you have to choose from. Each type of furnace has unique benefits and disadvantages. To decide which option is the best for your needs, listed below are four types of furnaces. You'll learn some useful information to help you make a smart and informed decision about your heating equipment.
Natural Gas Furnaces
The most common type of furnace is the gas-fired furnace. A gas-fired furnace uses gas piped in from the municipal line. This means that homeowners must be extra careful with potential carbon monoxide leaks if the heater malfunctions. The natural gas furnace is a costlier alternative upfront but is more affordable to operate long-term.
Natural gas furnaces use a flame to heat an exchanger, the exchanger then transfers the heat to incoming air. The furnace then blows the air out through air ducts. The main benefit of a natural gas furnace is they're effective at creating an even heat distribution throughout your home. Gas is considered the cleanest burning of non-renewable energy options. Natural gas furnaces have a lifespan of up to 30 years and are easy to maintain.
To make sure that you have a well-operating gas furnace, call a professional to ensure the furnace is properly installed. If you live near Saskatoon, CA, go online and search for the best furnace installation Saskatoon-based service that will provide a fully dependable setup and installation of a brand-new furnace.
Electric Furnaces
If you don't have a natural gas line coming into your house, you can use an electric-powered furnace. This type of system uses electric heating elements to create the heat that transfers to the air. An Electric Furnace is a safer option and fits into most spaces. They are a more affordable solution upfront, but cost more to operate over time.
Even though the running cost of an electric furnace is higher than other options, they are good for areas where gas or oil are more difficult to source. If they're connected to solar panels, they can be a source of renewable energy with associated savings.
Oil
Oil furnaces are a great alternative to gas furnaces and electric furnaces. If your home does not have natural gas access, you might need to consider fueling your furnace with oil. They are excellent for areas with cold weather but higher oil prices can make them more expensive. Be aware they require more maintenance than other types of furnaces.
Oil furnaces use a burn chamber to produce heat. The fuel pump brings the oil to the burner chamber where the oil transforms into a mist which is then sprayed onto a burner. The burner warms up and heats the air, which is then distributed through the duct system.
Propane
Propane furnaces are one of the many choices available today. They're highly efficient, but you'll need a storage tank to be installed outside your home that's regularly filled by a licensed company. With most heating systems, this is one of the most important and costliest. Burning propane generates heat in the furnace's burner then the heat passes through a heat exchanger. The air is heated as the air from the home's ductwork is blown over the heat exchanger.
The best part of a propane furnace is that it requires relatively little maintenance but you'll still be required to have regular diagnostics and inspections to prevent problems that could lead to expensive repairs. Propane furnaces are a lot safer than other heating methods so this is one of the deciding factors for many homeowners when choosing a furnace.
Final Thoughts
When investing your money in a heating system, you should choose the type of furnace that works best for your needs and lifestyle. Every home is different so before purchasing a new furnace, consider your budget, climate, and your ultimate heating goal.
Other Posts You Might Enjoy:
Energy Saving Tips that Will Keep Your Home Cooler
6 Home Heating and Cooling Cost – Saving Tips
Helpful Tips for Marinating Your Furnace
Share This Story, Choose Your Platform!