A furnace is an important part of your home's heating, ventilation, and air conditioning system  (HVAC). It produces and distributes warm air around the house with the help of ducts and vents with strategic placement. Of course, a furnace is a complex connection of electrical wiring and components. Therefore, a furnace installation requires the help of professionals.
However, as a homeowner, it's important to check your furnace and heating system before replacing it. If you don't know where to begin, continue reading to learn some interesting facts about what to do before a furnace installation.
5 Important Steps To A Successful Furnace Installation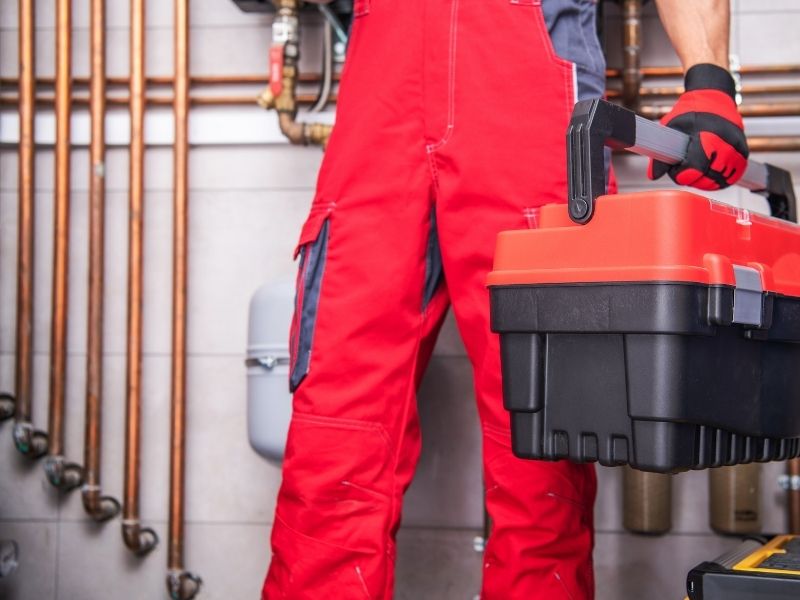 What is a furnace?
The furnace is the heart of heating systems in areas with cold climates. While there are several types to choose from such as electric, propane, oil, and natural gas, each has drawbacks and advantages in terms of installation, maintenance costs, and efficiency.
The furnace generates heat through a burner located in the combustion chamber, which is controlled by a thermostat. When activated, the burner produces flames that heat the metal tubes and warm the air that runs through the ducts and vents.
What to do before a furnace installation.
Most furnaces last for several years but require yearly preventive maintenance done by HVAC professionals such as Air Makers and other experts specializing in furnace installations near your location. Nonetheless, here are the things you should do before the installation:
1. Identify your heating needs.
Correctly identifying your heating needs is essential because it's key to you and your family's comfort. A furnace that's too large for your needs won't be able to operate efficiently. Inversely, buying a furnace that's too small may not be able to provide you with the comfort you need.
Choosing the right furnace depends on your home's size and your location's climate. The unit's size and efficiency also matter. Check the furnace's annual fuel utilization efficiency (AFUE) rating. The unit is more efficient if it has a higher rating.
For the ideal results, it's best to ask HVAC experts to perform an assessment, determine the best heating solution, and install the system as needed.
2. Have your heating system cleaned and repaired.
Before rushing to the store to purchase a new heater, have your entire HVAC system checked for any leaks and deficiencies on the ducts. Leaky ducts will cause warm or cold air to escape, making your HVAC system work doubly hard to regulate the temperature inside your home.
Choosing the right type of furnace will amount to nothing if you've got faulty ducts. Have your trusted contractor check your system and repair leaks to ensure your furnace can work at its optimum levels.
Before calling your contractor for a service, list down all the issues and problems with your heating system, including weird noises, funny smells, and a less efficient unit overall. Make sure to rely on all the information from specialists so they can look into other problems and have them fixed.
3. Choose a furnace with programmable thermostat.
A programmable thermostat is highly convenient because it takes the guesswork out of properly adjusting the thermostat for your furnace. Unlike a manually-operated thermostat, this feature allows the HVAC system to sense whether the house needs to be cooled or warmed and performs the adjustments accordingly. Some units enable the user to control the thermostat even while away just by using the app on their phone.
A furnace with a programmable thermostat isn't only convenient. It also helps enhance the energy efficiency, reduces billing costs, and puts less stress on your system.
4. Prepare your home for furnace installation.
Before calling your contractor for a furnace installation, provide enough space for the furnace installers to move around. Remove all fire hazards and extra stuff around the furnace, vents, and other areas to make the replacement a breeze.
Additionally, it's best to schedule a furnace installation during the fall to have enough time to test and ensure your unit is working well.
5. Find out how the installation process works.
Have your heating system technicians walk you through the entire process before the actual installation. Ask how long it takes for the replacement to finish and discuss your expectations with them.
Schedule the furnace installation and make sure you're present to check the activity. Installers may need you to make important decisions or be there to test the new unit after it's set up. Knowing what to expect helps you avoid unwelcome surprises during the furnace installation process.
In conclusion.
A furnace installation is a significant activity that's best left to professionals. However, clients must perform a few things such as knowing their heating requirements and finding the furnace's outstanding features. Understanding these essential elements helps users make the most out of their HVAC system. If you have any questions or suggestions, we always love to hear from you in the comments below. Also below are links to more fantastic articles about ALL things DESIGN for your home or business.
Images Courtesy of Canva.
Other Posts You Might Enjoy:
Fixing And Repairing Your Irvine CA Air Conditioner – Irvine HVAC Repair Advice
4 Benefits of a High-Efficiency HVAC System for your Home
5 Characteristics of a Good HVAC Technician
How You See Your HVAC SEO Process and How The Search Engines See It
Share This Story, Choose Your Platform!