If you're planning a condo renovation, you're likely looking for ways to get the best results possible. In this article, we'll share our top tips for maximizing your condo renovation results. From planning to execution, these tips will help you achieve a successful and satisfying renovation project.
Condo Renovation Tips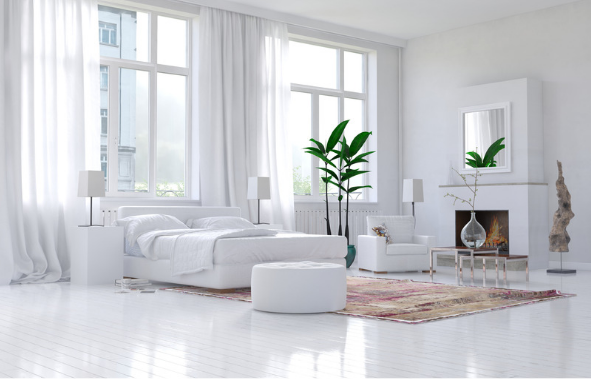 Plan Ahead for Success
Before diving into your condo renovation, take the time to plan ahead. We asked the experts, Senso, a Canadian contracting firm, what would someone do for a successful Toronto condo renovation and they said the following:
Set a Budget
Create a Timeline
Research materials
Research Contractors
A well-thought-out plan will help you stay organized, manage costs, and avoid delays or surprises during the renovation process.
Choose Quality Materials
Selecting high-quality materials is crucial for your condo renovation's long-term durability and aesthetic appeal. Research different options, compare prices, and read reviews to ensure you're choosing materials that will stand the test of time. Investing in quality materials now will save you money and headaches in the future.
Hire Reliable Contractors
Working with experienced and reliable contractors is essential to the success of your condo renovation. Do thorough research, ask for recommendations, and check reviews before hiring any contractors. Get multiple quotes and make sure they are licensed, insured, and have a good track record. Communication is key, so ensure you have a clear contract in place and maintain open lines of communication throughout the renovation process.
Optimize Space and Functionality
Condo living often requires maximizing limited space, so think strategically about how you can optimize space and functionality during your renovation. Consider built-in storage solutions, multifunctional furniture, and smart design choices that make the most of your available space. This will help improve the overall functionality and livability of your condo.
Pay Attention to Design Details
The design details of your condo renovation can make a significant impact on the final result. Consider the overall style, color palette, and finishes to ensure a cohesive and visually appealing look. Pay attention to lighting, fixtures, and other design elements that can enhance the ambiance and aesthetics of your condo.
Follow Building Regulations and Guidelines
Condo renovations may have specific building regulations and guidelines that need to be followed. Check with your condo association or building management to understand any restrictions or requirements before starting your renovation project. Compliance with regulations will help you avoid costly fines or delays.
Stay Within Your Budget
One of the most important aspects of a successful condo renovation is staying within your budget. Set a realistic budget from the beginning and stick to it. Keep track of all expenses and make adjustments as needed to avoid overspending. Remember to include a contingency fund for unexpected costs that may arise during the renovation process.
Conclusion
With careful planning, attention to detail, and working with reliable contractors, you can achieve the best results from your condo renovation. By optimizing space, choosing quality materials, and following building regulations, you'll create a beautiful and functional living space that you can enjoy for years to come.
If you live in Toronto, it's best to hire a home renovation contractor in Toronto who knows the area and can give you the best guidance and options for your project.
Other posts you might enjoy:
Condominium Bathroom Renovation – 7 Planning Tips
Simple Upgrade to Increase the Market Value of Your Condo
DIY Projects vs. Professional for Home Improvements
Give Your Home the Update It Needs with a Professional Renovation
Share This Story, Choose Your Platform!