Whether you're planning a home renovation or simply want to maintain your electrical system, upgrading your electrical panel is a necessary way to ensure that your home's electrical system is up to date. Before you start shopping for a new panel, it's important to understand the basics of electrical panels and what you should look for when upgrading.
In this blog post, we'll cover everything you need to know about upgrading your home's electrical hardware to make sure that your home is running safely and efficiently.
 5 Signs You Need to Upgrade Your Electrical Panel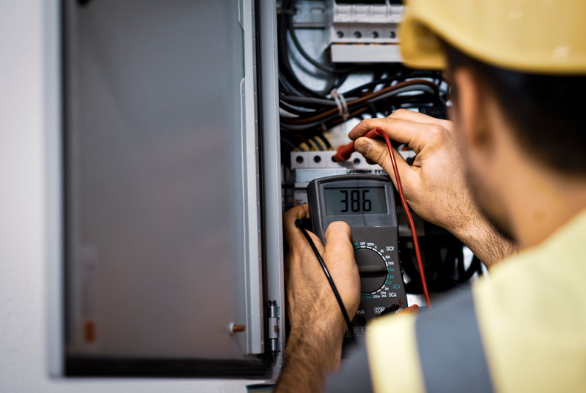 Sometimes, it can be hard to tell whether or not you need to upgrade your electrical equipment. However, there are a few key signs that indicate that it might be time for an upgrade:
1. Your Home Still Has a Fuse Box Electrical Panel
A fuse box is a sign that your home's electrical system is out of date. If your home was built before the 1960s, you likely have a fuse box instead of a circuit breaker. Fuse boxes are no longer up to code and can be dangerous. If a circuit is overloaded, the fuse will blow and cut off power to that area of your home.
A circuit breaker, on the other hand, will automatically trip and shut off power to the overloaded circuit, preventing a fire from starting. If your home still has a fuse box, it's time for an upgrade. If you're not sure whether or not your home has a fuse box or a circuit breaker, take a look at your electrical panel. A fuse box will have a row of fuses that look like light bulbs; a row of switches means you have a circuit breaker
2. You Frequently Need to Reset Your Circuit Breaker
Even if your home has a circuit breaker, it might be time for an upgrade if you frequently need to reset it. This could be a sign that your electrical system is overloaded and can't keep up with your family's needs. If your home was built in the 1990s or earlier, it's also likely that your electrical panel is too small to accommodate your home's current needs. As homes have become more electrified, the strain on the electrical system has increased, and older homes simply can't keep up.
It's always best to consult with an electrician before starting any work on your electrical system, as the problem may be more complicated than it seems.
3. Your Electrical Outlets Don't Fit All of Your Plugs
Homes with two-pronged outlets can't accommodate today's three-pronged plugs. If you have two-pronged outlets, your electrical system is out of date and needs to be upgraded. If your outlets are this old, some of them may also be damaged and pose a shock hazard.
In areas with water, like kitchens and bathrooms, you should also be on the lookout for GFCI outlets. These outlets have a ground fault circuit interrupter that protects against electrical shocks.
4. Noticeable Signs of Damage in your Electrical Panel
Sometimes, the damage to your electrical system is clear. You may notice one or more of the following issues:
Warm or discolored wall plates

Loose or exposed wires

Cracked or broken outlets

A burning smell coming from your electrical panel, wall switches, or receptacles

Mild shocks when you plug in or activate an appliance
If you notice any of these problems, it's time to call an electrician and have your electrical system inspected.
5. Installing Something that Requires A Lot of Electricity
If you're installing a hot tub or a pool, adding an electric car charger, or doing any other home renovation that requires a lot of electricity, you may need to upgrade your electrical panel. This same rule goes for any major home renovation project that involves adding more space to your home.
Before starting any home renovation project requiring additional power, consult with an electrician to see if your electrical system can handle the added load. If not, they'll be able to recommend an upgrade that's right for you.
Endnote
Depending on your plans and how recently your electrical panel was updated, you may need to upgrade your electrical panel. By being aware of the signs that indicate an upgrade, you can be sure to choose the best option for your home. If you're unsure about whether or not your electrical system needs an upgrade, consult with an electrician.
Other Posts You Might Enjoy
A Guide to Buying Electrical Supplies for Your Home
Electrical Circuit Breaker and How It Works
How to Prepare Your Home's Electrical System for Hurricane Season
Share This Story, Choose Your Platform!