The time has finally arrived. Warm weather and spring blooms have given way to long grass and even longer days. But as you probably know already, the summertime isn't just for relaxing poolside, even though that's how most of us would prefer to spend it.
Summertime is perfect for getting out in the yard and doing some much-needed maintenance and upkeep. And depending on the size of your yard, you may have your work cut out for you.
Outdoor Summer Lawn Maintenance For 2022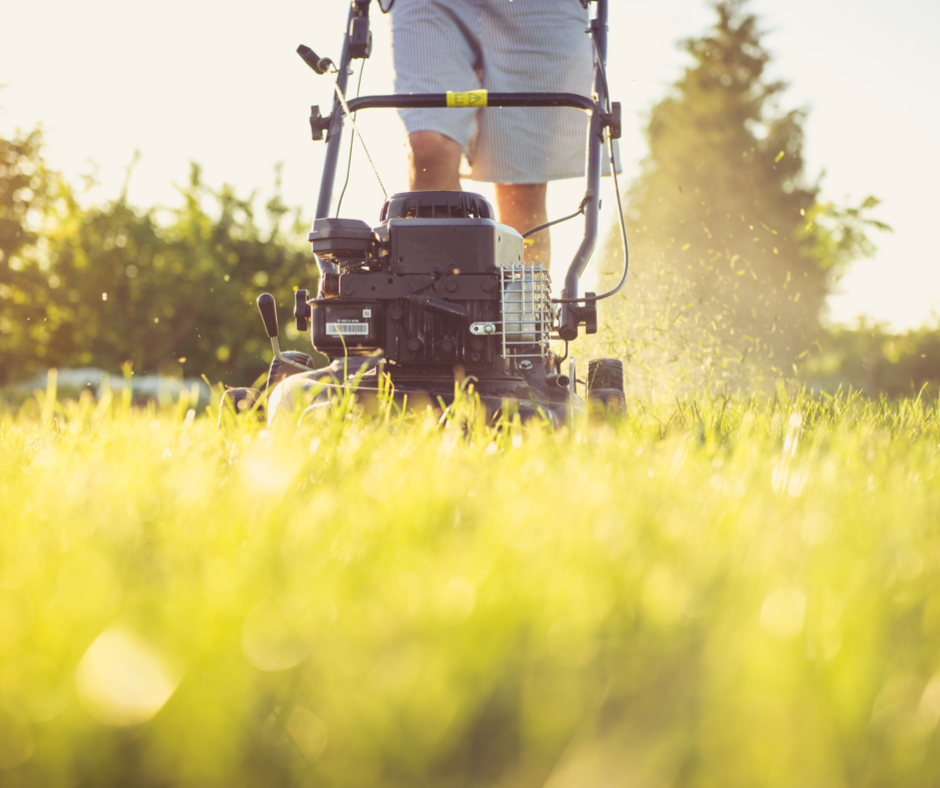 But where do you start? If you're a new homeowner and it's your first time prepping your yard and sculpting it to look just the way you like, there are many points to consider before stepping out in your yard to assess your property. But there are a few that you should never overlook.
Not only is your lawn going to be a major part of your summer maintenance checklist, but the exterior of your home is as well. And here we'll explore a few areas that you'll want to focus on.
Pest and Weed Control
You may have noticed that as the warmer weather has arrived in the summertime, you have more weeds and pests. And the best strategy is to handle this situation before they get out of hand. But what exactly are your options?
When it comes to weeds, you'll want to be careful with the method that you choose to get rid of them. Because harmful chemicals can cause serious problems with local wildlife as well as with pets. 
As a precaution, first, use natural methods to rid your lawn of pesky weeds and invasive plant species. And you can do this by good, old-fashioned weed pulling. Or you may choose a natural weed-killing solution such as white vinegar or salt water. When all else fails, then it's time to contact a weed control specialist.
Pests are another problem that you'll want to deal with before they set their sights on your home. Because before too long, pests such as termites and mosquitos will breed and could find their way into your home. And for removing pests, it's best to contact a specialist.
Check Your Roof
A shelter is essential for survival. It always has been. And if your roof needs maintenance or repairs, putting this off could lead to costly problems that can cause even further damage to your home if left unchecked.
During the summer, it's always a good idea to get your roof inspected if you haven't had an inspection recently. But before you pay for any repairs, there are a few areas of your roof to check out.
A few areas to look for are as follows:
Visible depressions or "sagging" on any point of your roof

Missing shingles

Water damage inside the attic

Water damage to the ceiling

Holes or openings

Shingle debris in the gutters
Being aware of how old your roof is will also help you to determine when you need to schedule work done on your roof. And as a rule of thumb, a roof is expected to last between 12 and 20 years on average, depending on the materials used.
Tighten Up Your Landscaping
Now it's time to go after that curb appeal that you've had your heart set on since you moved into the neighborhood. And the best way to get curb appeal is to spruce up your property with creative landscaping.
Depending on the size of your property and the area in which you live, you'll have a few options to work with. But the good news is, that no matter where you live, there are many ways to build a proper landscape design.
For example, if you live in the desert southwest of the United States, or out on the west coast, you may prefer to beautify your property with desert landscaping such as using local rocks and native plants to help make your property blend into the natural environment. Or if you live in the midwest, perhaps a lush green lawn with planters and beautiful floral gardens is more to your taste.
No matter where you live, a great strategy is to use native elements such as local plants, trees, and florals and incorporate them into your landscape design. This will give your property a natural feel, and it's better for the local ecosystem as well.
It might be summertime, but even though relaxation may be on your priority list, there's still work to be done if you want your property to look its best. And if you start with the steps listed here, you'll already be ahead of the game.
Other Posts You Might Enjoy:
How To Create An Amazing Summer Ready Patio
Household Bugs You Need To Be Aware of This Summer
Tips for Turning Your Flat Roof Into a Deck
Share This Story, Choose Your Platform!