Summer's here, and while the sun is hot in Milwaukee, so is the housing market. There's no better time to invest in home improvement projects that don't just give your home a fresh look but also enhance its resale value.
According to a 2022 report from the National Association of Realtors, median renovation spend has increased by 20% as homeowners increasingly see the value of sprucing up their living spaces. Explore some of the most effective summer projects to elevate your Milwaukee home.
The Top Home Improvement Projects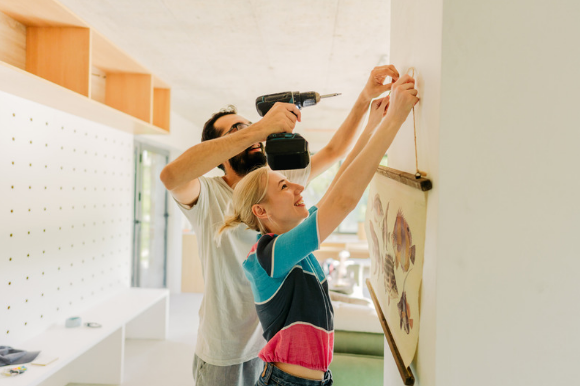 Affordable Upgrades with High Returns
Your home doesn't need a total makeover to attract potential buyers. Simple and affordable upgrades can offer significant returns. New wood flooring, for instance, can deliver a Return on Investment (ROI) of up to 118%, while hardwood flooring refinishes can yield a whopping 147% ROI. On the exterior front, new roofing and garage doors offer 100% ROI and can help you make the best first impression when it's time to sell your Milwaukee home.
Enhancing Your Home's Outdoor Spaces
Homes sales within the Metropolitan Milwaukee area increased by 26.6% compared to April 2022, which means that high-end buyers are actively participating. Investing in your home's outdoor spaces and entrances is an intelligent move to impress these discerning buyers. HomeLight suggests simple additions like a deck or patio could add over $7,000 to your home's resale value. Enhancing entrances with a steel door replacement or garage door upgrade can yield 43.8% and 75.2% ROI, respectively. These projects can boost the overall appeal of your home while increasing your home's market value.
Remote-Ready Improvements
The shift to remote work is revolutionizing what adds value to a home. With more individuals working from home, a dedicated home office can add over $10,000 in resale value. Creating a backyard Accessory Dwelling Unit (ADU) can also boost your property value by an estimated $66,000.
Embrace Energy Efficiency
Eco-conscious buyers are always on the lookout for energy-efficient homes. Simple modifications like replacing old toilets with low-flow fixtures or upgrading to energy-efficient appliances and windows can significantly boost your home's value. An energy-efficient window upgrade, for instance, can recoup about 80% of its cost at resale.
Increasing your Milwaukee home value in the summer isn't just about improving the look of your home. It's about smart choices that align with market trends and buyer preferences. From cost-effective flooring upgrades to energy-efficient improvements, these summer projects present the perfect opportunity to make the most of the thriving Milwaukee housing market. As you soak up the summer sun, why not give your home a glow-up too? Your future home sale might just thank you.
Other posts you might enjoy:
Home Improvement Projects – A Tool Guide
Home Improvements Room by Room: How to Reinvent Your Home
Share This Story, Choose Your Platform!