The roofs of our homes are an important part of keeping us safe and comfortable. Whether your roof is getting old or has been damaged by a storm, you may be wondering if it's time to repair or replace it. While there are pros and cons to both, understanding the differences between them can help you make the best decision for your home.
Roofs – When to Repair or Replace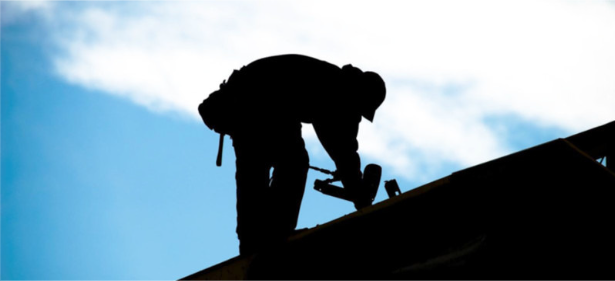 In this feature, we shall explore the repair vs replace your roof argument, taking a look into when each option makes sense and how much they typically cost. By weighing up all the factors, you can ensure that your home stays protected for years to come.
Least Expensive Roofs
When it comes to roofs, repair is typically the less expensive option. This is because repairs usually involve replacing only a few shingles or fixing minor damage, rather than dealing with more extensive structural issues. However, repairs may not always be the best option, particularly when roofs are older and have suffered significant damage. In these cases, it's often better to opt for a replacement, which can provide more long-term protection and stability.
It is always a balance between whether to think short or long-term with our home improvements. This might depend on our current financial situation, even though we know it is cost-effective to think long-term and go for the roofing solution that will last for as long as possible and require minimal maintenance.
If an inadequate roof is likely to cause more damage to a property's structure and contents by being left, then we have little choice but to repair it sooner rather than later. This might be too soon for us to financially contemplate the greater investment of a new roof. It is good then to find a roofer to carry out a repair for as competitive a price as possible. If you choose a reputable company, then they will guarantee that particular repair for so long and provide the householder with financial peace of mind.
A More Extensive Project with Benefits
Whether out of necessity, aesthetic reasons, or a home improvement to add value to a property, replacing roofs is usually more expensive than repairs, as it involves more extensive work that requires specialist expertise. Roof replacements can be beneficial in the long run, as a new roof will often last much longer than one that has been repaired multiple times.
Roofs come in a variety of types and materials, each with its unique pros and cons. Asphalt roofs are the most common type of roofing material and are cost-effective for small repairs or whole replacements. They are also low maintenance and quite durable, lasting anywhere between 15 to 30 years depending on the climate.
However, metal roofs, while more expensive than asphalt roofs, are much more durable and can last up to 50 or even 100 years in some cases. 
Slate tiles are the longest-lasting of all roofing materials, lasting around 100 years when well maintained. They can be considered an investment rather than a repair when it comes to home improvements.
Ultimately, no matter which type of roof you have, it's important to consider both repair and replacement options because there are advantages and disadvantages on both sides.
Roofs Options that Lower Energy Costs 
Roof replacements, apart from helping protect a home from further or future damage, can help reduce energy costs by providing better insulation.
Better insulation can include:
Using higher-quality materials.

Installing new flashing, seals, and sealants.

Adding additional layers of underlayment.
Consider insulation as something to renew just as much as an old roof structure that is requiring increasingly more maintenance to keep it purposeful and safe.
In summary, roof repairs versus replacements is an important decision that should be made carefully. By weighing up the pros and cons of each option, you can ensure that your home's roofs are both secure and efficient for years to come.
Other posts you might enjoy: 
What Types of Materials are Used for Roof Work
7 Questions You Must Ask Your Roofing Contractor Before Hiring Them
Share This Story, Choose Your Platform!