Your roof is one of the most vital aspects of any structure, as this maintains structural integrity and offers a lot of protection. Everyone at some point will reach out to a company for several reasons. All roofing work should be completed by qualified and experienced contractors who can repair, replace and install roofs when needed. If you are unsure of where to start when it comes to roofing services we have some tips.
All About Roofing Services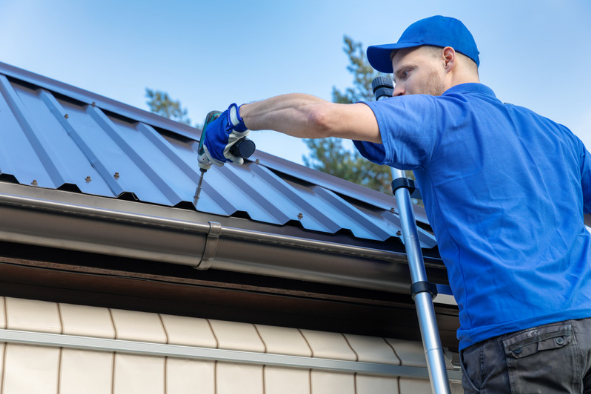 There is a range of roofing services available in San Diego. In this guide, we are sharing what roofing services are and what you need to consider when working with a San Diego roofing company.
Available Roofing Services
All properties, no matter their size, location, or purpose, have a roof of some kind which means roofing services apply to everyone. To meet these varying needs, multiple roofing services are available in all regions across San Diego.
Most contractors work by dividing their services into categories based on the kind of properties they work with.
There are two main categories for this:
Residential services:

These roofing services apply to homes and residential properties, offering a range of services to maintain the safety of a home. Common services for residential clients include repairs and replacements.
Commercial services:

These roofing services apply to businesses and cover a variety of needs.
Common Damage
Roofing damage usually occurs due to weather conditions, such as harsh winds and heavy rainfall. You can do nothing to prevent the weather and environment from damaging your roof, but this can go unnoticed if you do not know what to look for. As with most structural damage, it is best to get your roof repaired as soon as possible.
Common signs of roofing damage to look out for include:
Leaks

Missing slates

Lack of insulation

Cracked or dented slates
Calling an expert is the best thing to do if you believe you are dealing with roofing damage, as they know the signs as well as the solution. 
A contractor will come to your site to assess the damage and determine what the best course of action is for your needs and budget. Sometimes, this may be roofing repairs for specific issues, but larger projects could require a complete roof replacement.
Other Posts You Might Enjoy
Expand the Life of Your Roof with These Tips
Is Solar Roofing Worth the Investment?
How to Choose the Best Roofing Material for Your Home
Share This Story, Choose Your Platform!