You may get enticed to save money by asking a good neighbor or friend to help address your home's plumbing issues. More often, the most common plumbing issues might seem easy to fix, and choosing a friend to help with such problems might be the quickest path.
However, plumbing is a complicated system of fixtures and pipes that one must maintain by choosing someone with experience and training. Do-it-yourself (DIY) projects can sometimes worsen plumbing issues, leading to more expenses. 
For this reason, hiring a new plumber is the right path to take. The most qualified plumbers know the ins and outs of plumbing repairs and can diagnose the issues with your plumbing system. Thus, you can guarantee a proper solution to your plumbing issues that, when left unaddressed, may result in significant comfort and health problems.
4 Signs to Hire a New Plumber in Kelowna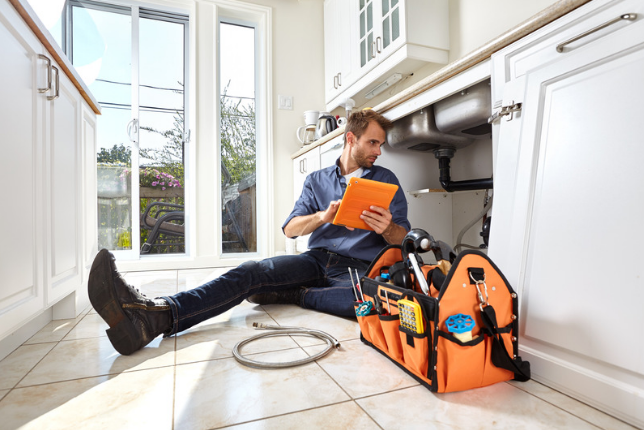 If you'll hire a plumber, there's a tendency that you may choose an unreliable professional, especially if you need help immediately. But do you think this is the right step to take? If you have already selected a plumber, it's time to reassess the situation and determine if you need to hire a new one. Continue reading this article to know why you should hire a new plumber.
The Plumber Has No Insurance
The first sign that you should consider whether to hire a new plumber is when the first professional you choose has no insurance. By hiring an insured plumber, you're opting for a professional that will cover your property and you as a homeowner. Thus, you can avoid paying for unexpected damage.
There are various types of insurance that a reliable plumber should have, such as:
Worker's compensation insurance

Commercial auto insurance

General liability insurance
Ultimately, hire one from trusted insured plumbers Kelowna or those in other areas to prevent potential challenges during the plumbing activity.
The Plumber Arrives Late
There are various reasons why homeowners value time when asking for help regarding their plumbing system. For one, they either need an immediate solution because their bathroom's drainage is clogged, which may result in the water flooding an area and other parts of the house. They might also panic when their kitchen sink leaks.
In these situations, homeowners rely on the plumber's punctuality to address the plumbing issues. Yet, there are times when the plumber that's chosen acts as if the homeowner has all the time in the world to wait for their help. This is unsatisfactory if you're a homeowner who needs someone to fix your plumbing issues quickly.
So, if your plumber acts this way, it shows that such a professional isn't reliable. Thus, it's best to hire a new one. This ensures you'll have a cost-effective service that considers your schedule.
The Plumber Charges More Than Necessary
Time, labor, and the parts that plumbers Kelowna use are the basis on which they charge for payment. Yet, if you hired the cheapest plumber, you're risking to pay for additional charges for extra labor that isn't needed. This means you may pay more money so they can make up for their low amounts of quotes.
Another reason the cheapest plumber may charge low is that they might not have the right insurance or licensing. This can lead to additional costs if something wrong happens to them or your property. More so, it's a sign that they work poorly; thus, they have been denied these credentials.
Luckily, you can avoid these issues by hiring a more reliable plumber. Though they can cost more than hiring the cheapest plumber, you can avoid additional fees that aren't necessary. More so, they'll only charge based on what they really offer.
The Plumber Does Not Have All The Needed Paperwork
A reliable plumber differs from an unreliable one because they offer all the necessary paperwork. The best plumber you can hire ensures you'll receive all documents needed so you can choose whether to hire them. It also helps you identify what to expect from their service. Likewise, a reliable plumber often gives paperwork related to the following:
Work schedules

Clear estimate

Bonding and insurance documentation

Contract and scope of work agreement
Wrapping Up
Though you might be tempted to ask a friend or neighbor to repair and maintain your plumbing, this action has its disadvantage. For one, those lacking experience and training in handling a plumbing system risk worsening the issue at hand.
Luckily, you can hire an expert to manage your plumbing issues. If you hire one, you must choose a reliable professional that offers a service that leads to more convenience. You may revisit this article to remind yourself of some signs that you should hire a new and reliable plumber. 
Other Posts You Might Like:
Plumbing Leaks And How To Avoid Them
How To Hire The Right Plumber For Your Home
5 Plumbing Maintenance Mistakes To Avoid
Share This Story, Choose Your Platform!